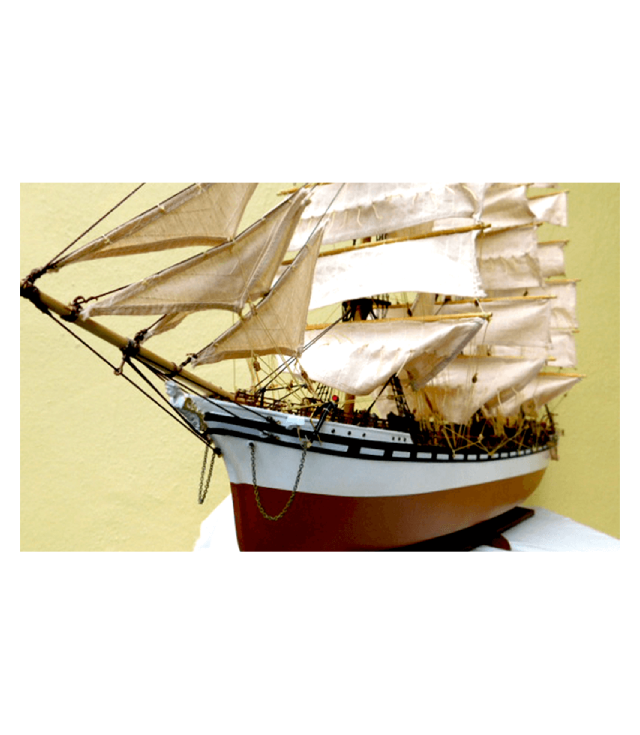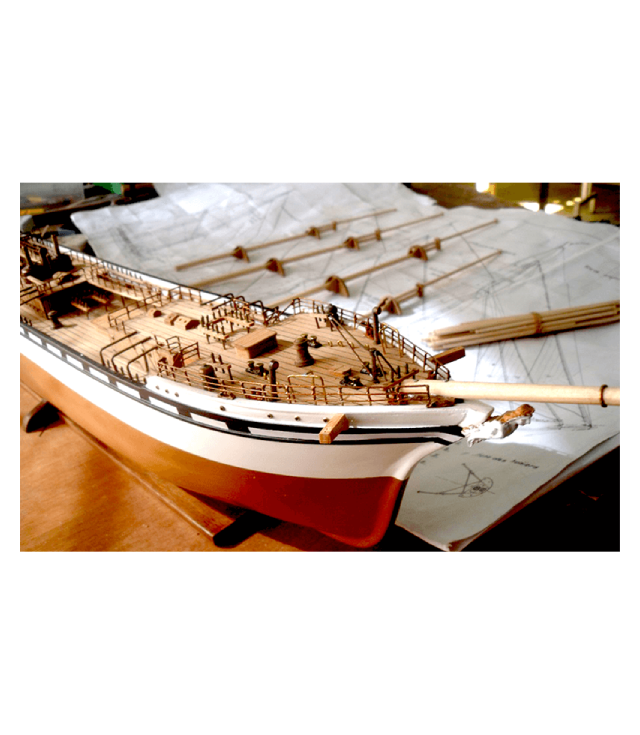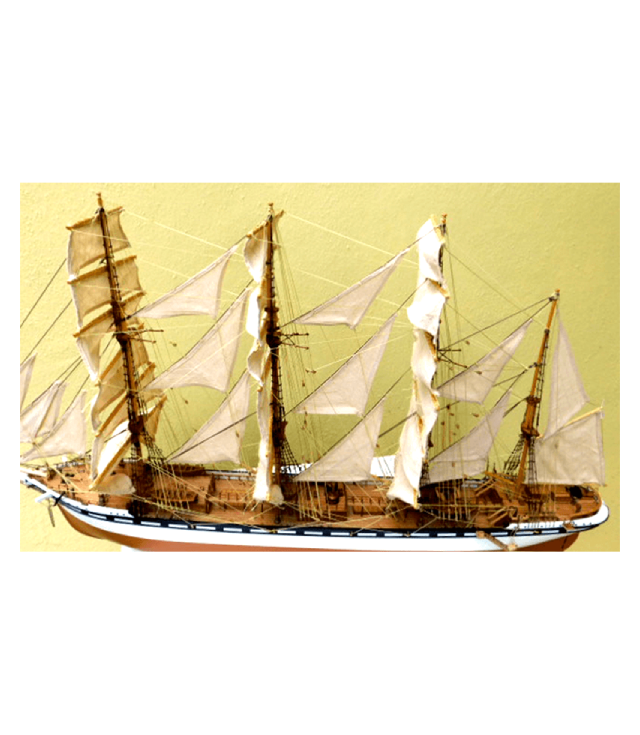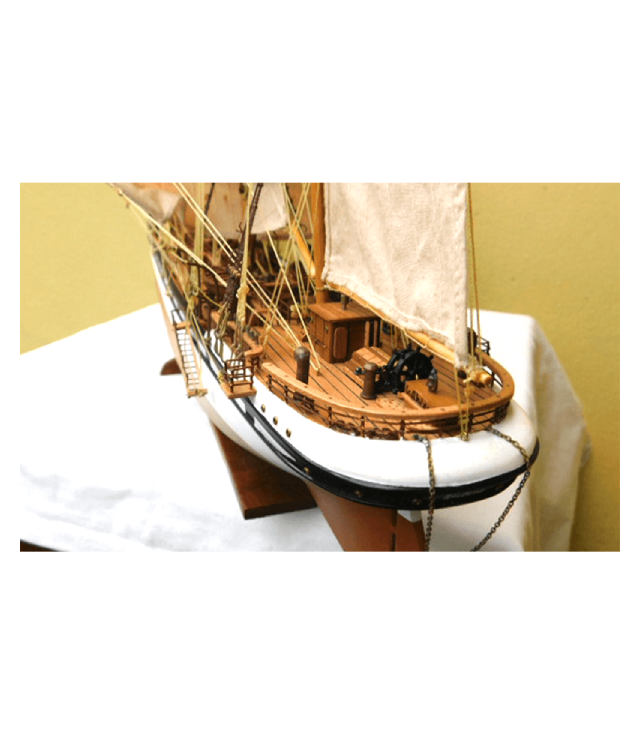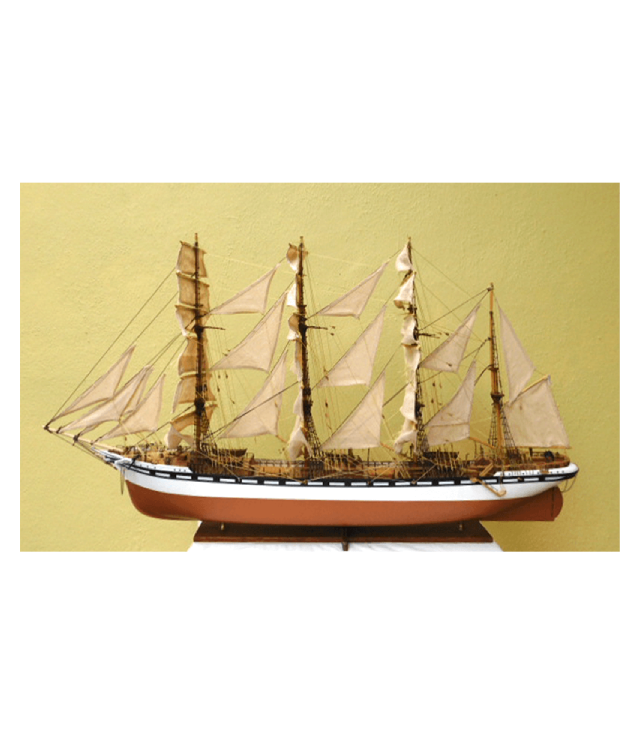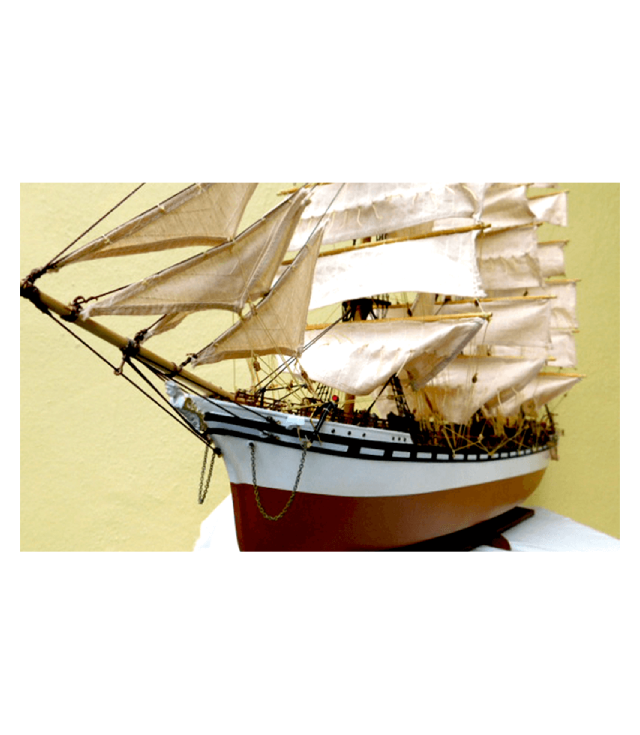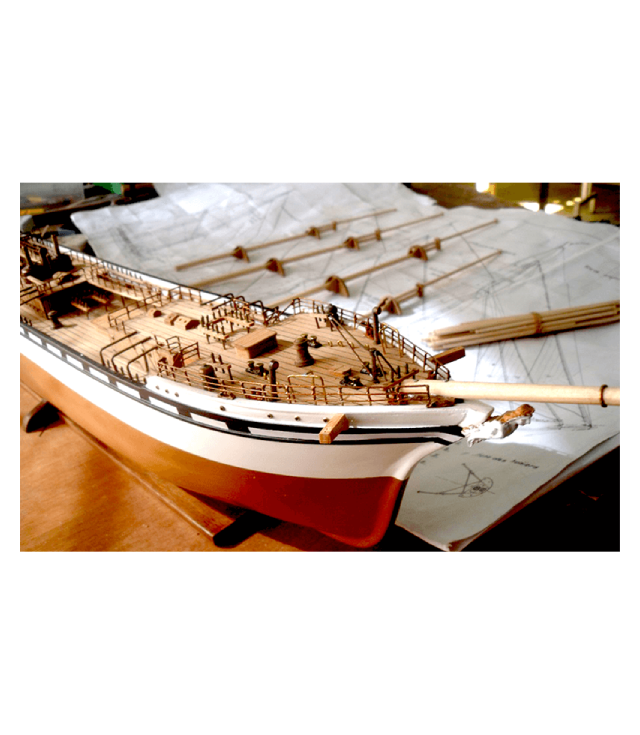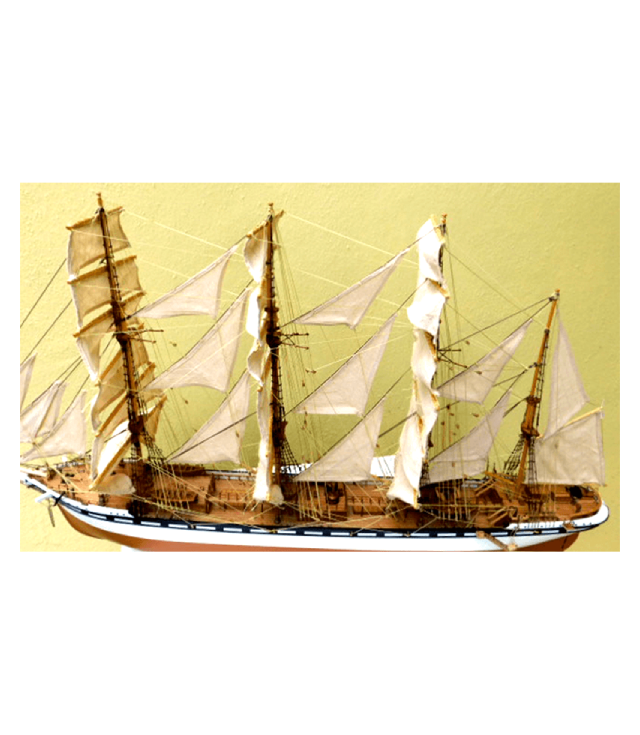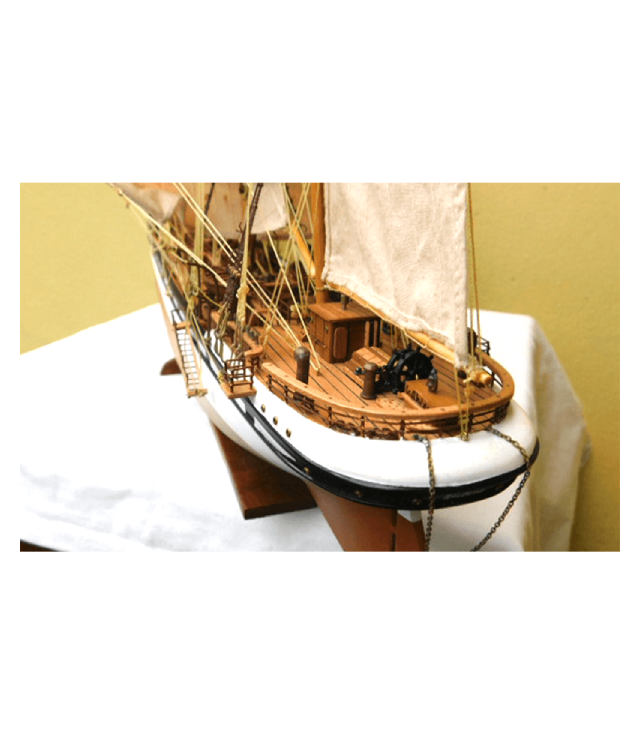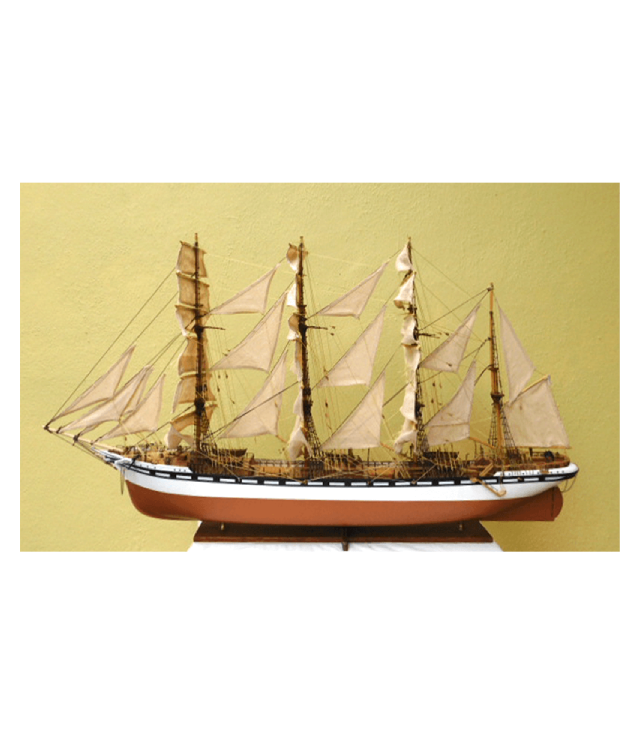 Le Rhone
Le Rhone Historical Ship model
Dimension: Length 76 x Width 19 x Height 42 cm
History:
Le Rhone - "Maquette de bateau" 
The Rhone ship model was built in 1875 and bought by the Nourse Line, who renamed it after the River Rhone. Primarily used to transport Indian laborer's to colonies, it also repatriated 132 from St Lucia to India.
Regarded as a fast vessel, it made the Trinidad-Cape Town run in 45 days and Gravesend-Trinidad in 24. Stuck in mud, rice had to be thrown overboard. Five stowaways were found en route to Philadelphia, only disembarked after captain paid a bond.
Minor flooding due to burst pipe, pumps used for 48 hours. Captain died carrying rice from Calcutta to British Guiana. Sold in 1905, re-named Drybag. Replica handcraft model available.
Construction of the boat:
We place a layer of fiberglass on the hull's planks and painted with acrylic paint.
Decks made with small planks of Oak wood.
Masts and other pieces on the deck are made Teak, Acajou and Beech wood.
Anchors are molded in Zinc metal and painted.
The Cannons are turning in Solid Brass.
The Cotton sails are tinted in the tea.
Ropes are cotton and nylon waxed in the bee wax to do the rigging.