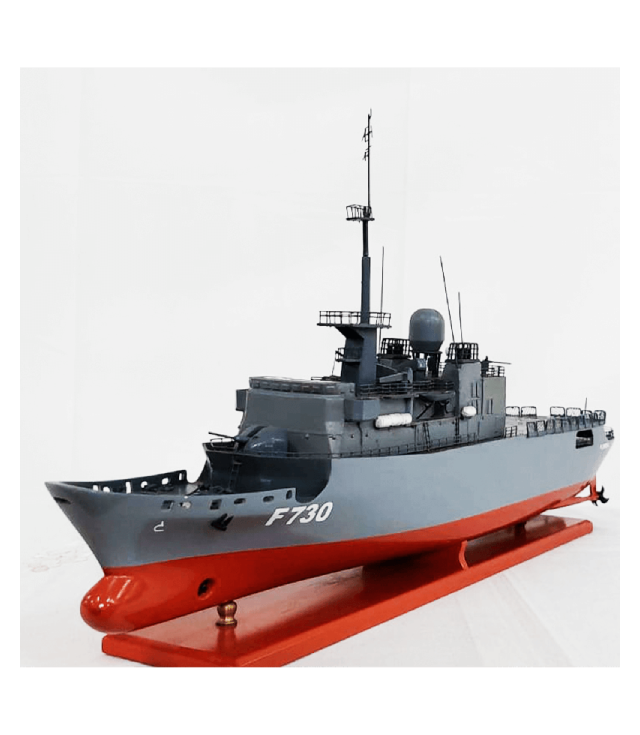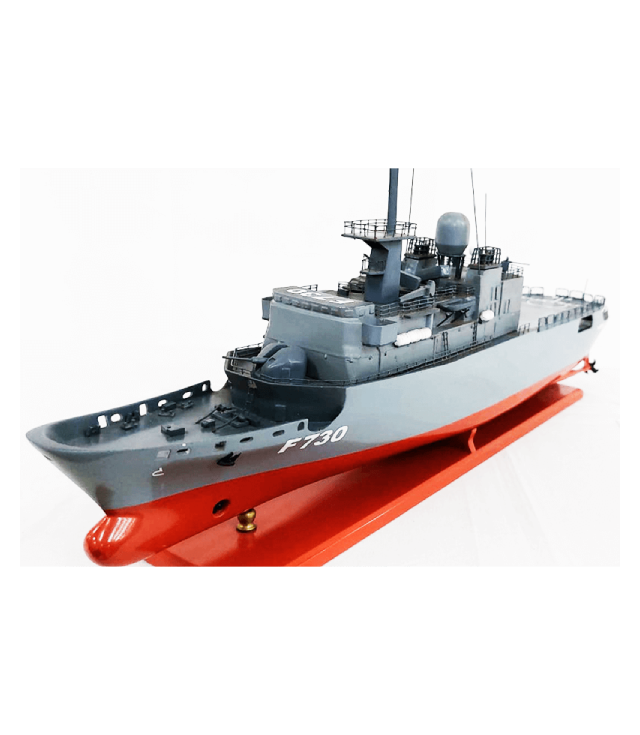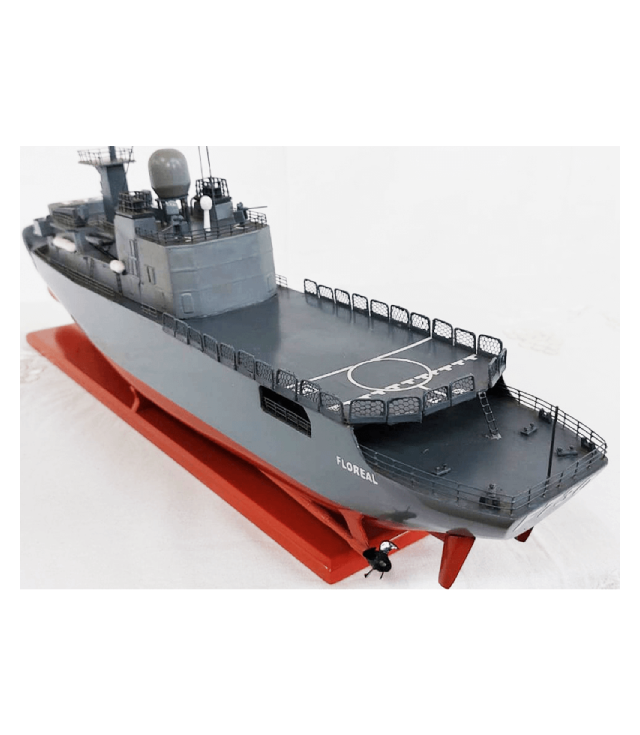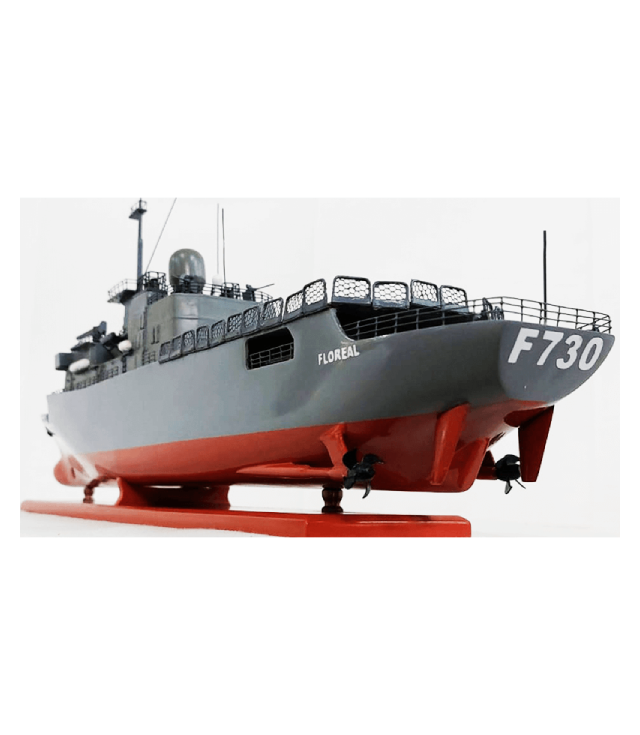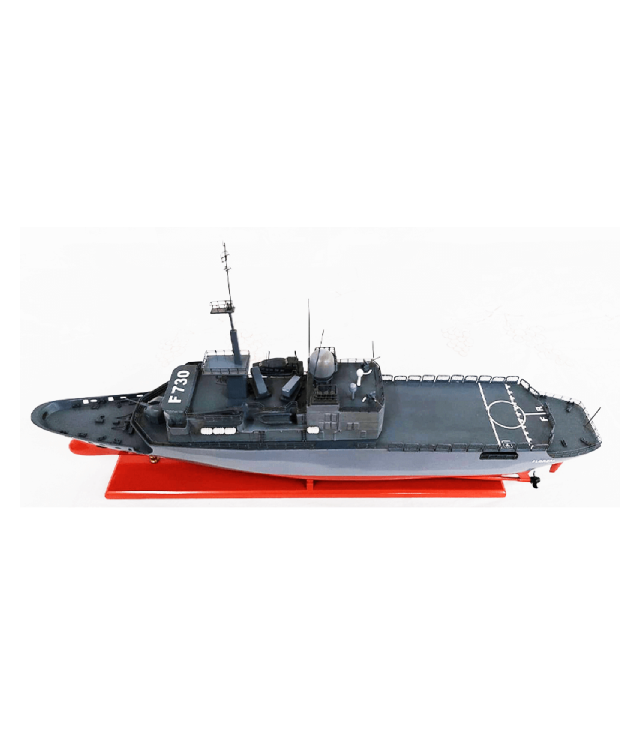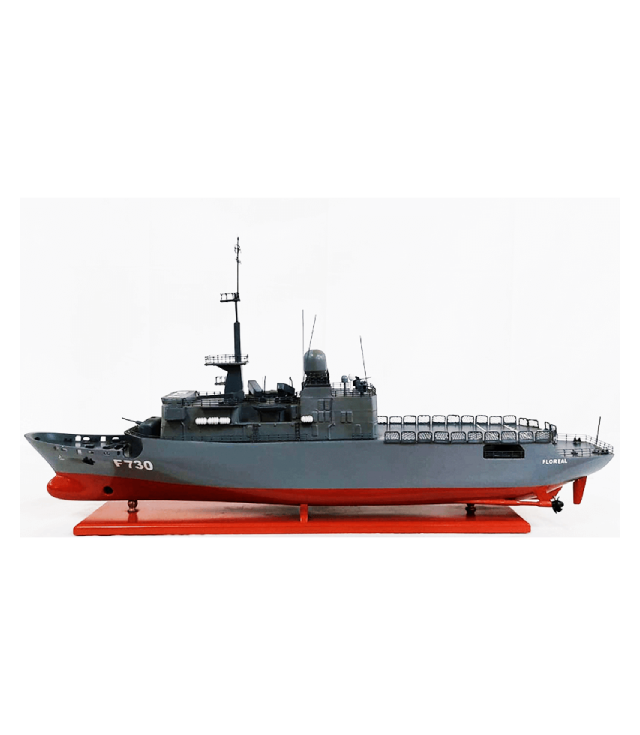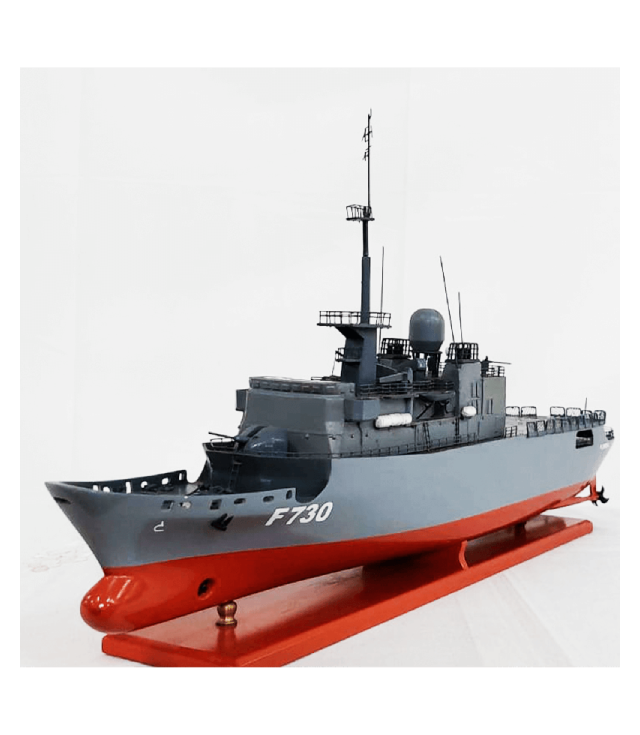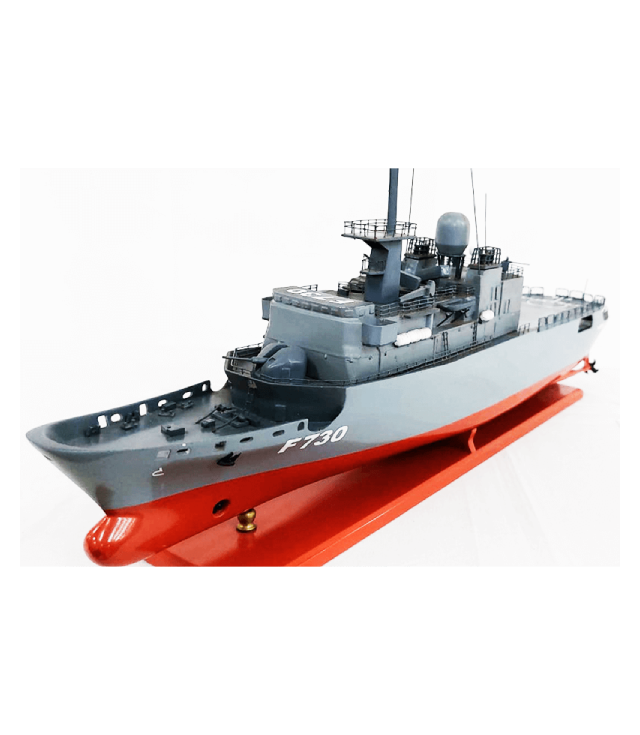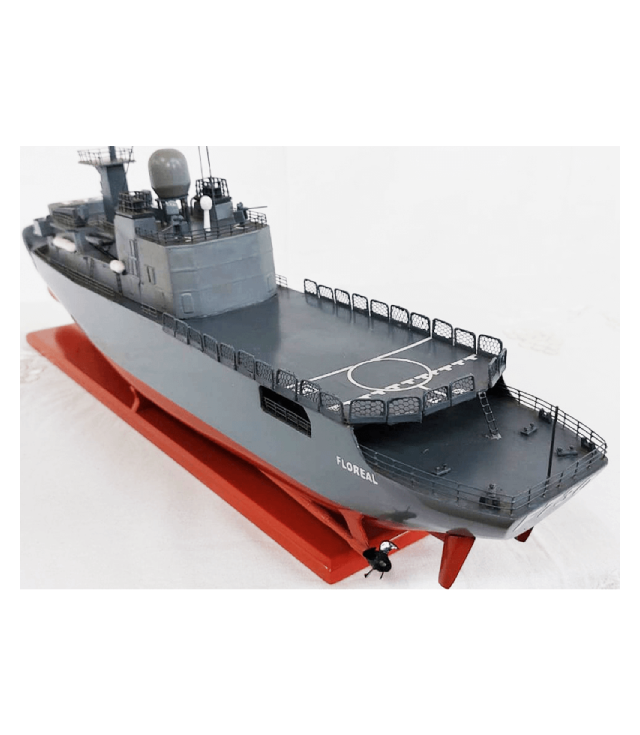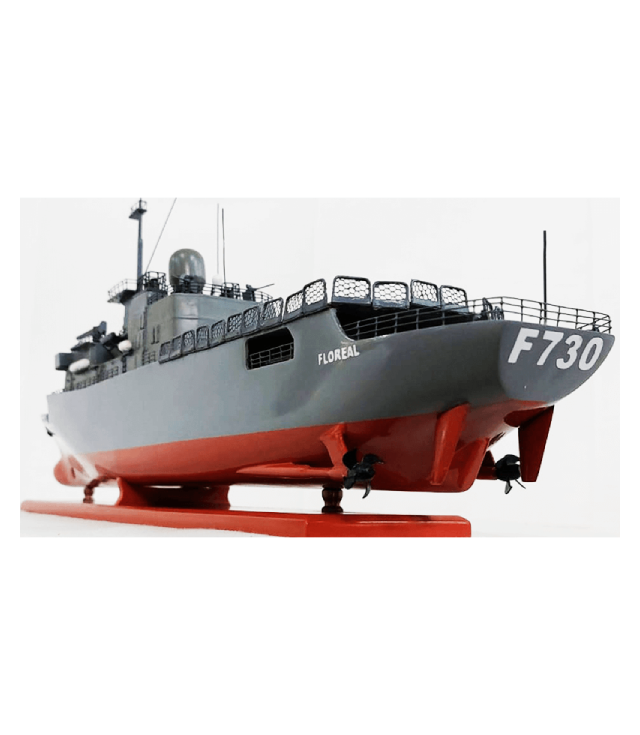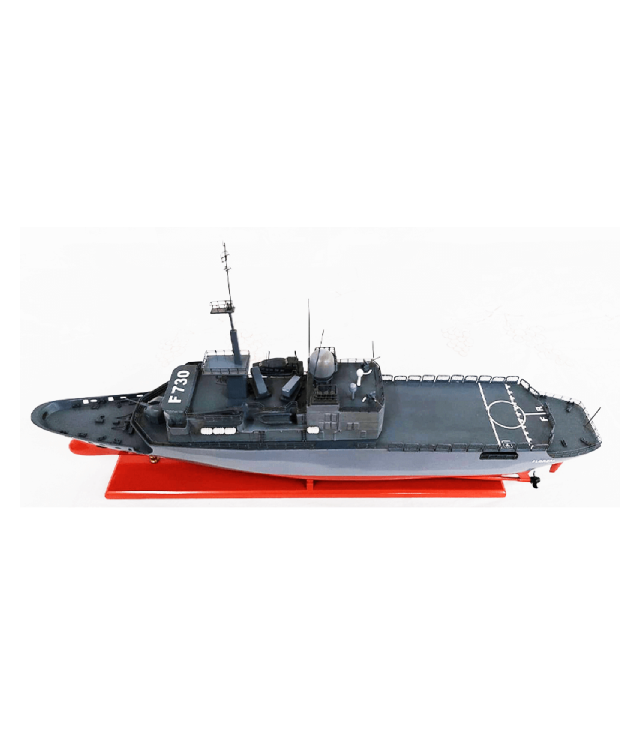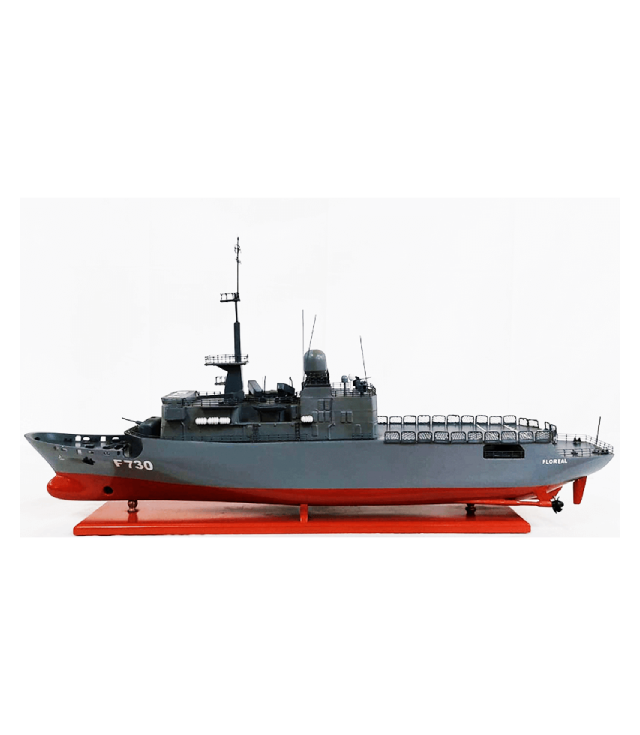 Floréal Frigate Military Boat
Frigate boat Military Boat Model
Dimension: Length 54 x Width 9 x Height 27 cm.
The French Navy flottilla in Réunion includes the southern patrol ship Albatros (P681), the Floréal (F730) Frigate boat, the light landing ship La Grandière (L9034) and the light repair ship Garonne (A617).
Additionally, P400-class patrol vessels La Rieuse (P690) and La Boudeuse (P683), the Gendarmerie Navale coastal patrol boat Jonquille (P721), and the naval oiler CIGH22 are present.
Floréal is a type of light surveillance frigate, constructed by Chantiers de l'Atlantique in Saint-Nazaire between 1990 and 1993.
They are capable of hosting Eurocopter AS565 Panther helicopters as well as in-water Aérospatiale Alouette III helicopters. The frigates feature two 20 mm modèle F2 guns on the aft and DRBV-21C landing.
Construction of the boat:
The Hull made with fiber glass and painted with Acrylic.
Deck made with Beech wood and painted.
Ornaments are made in zinc metal and painted.