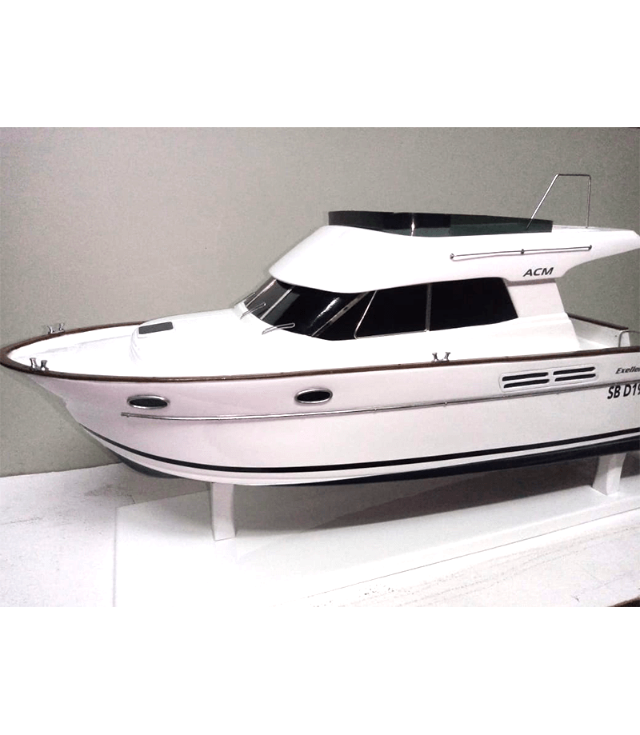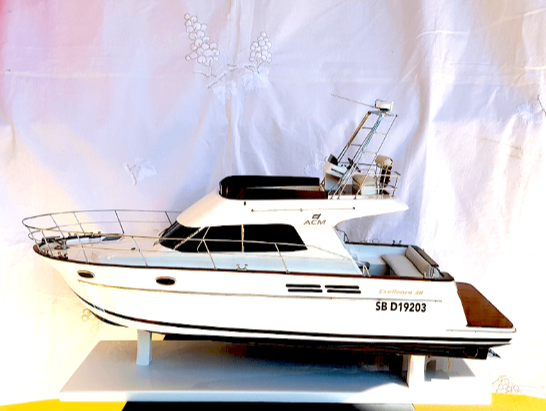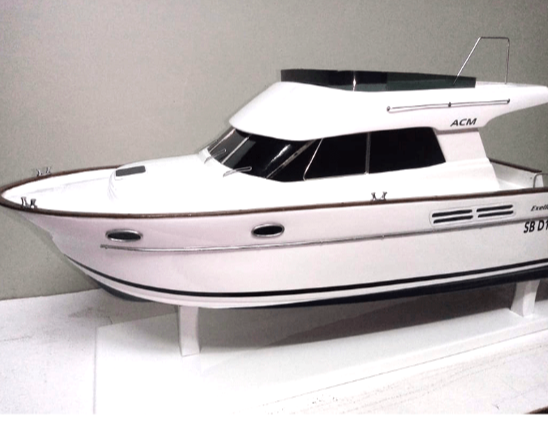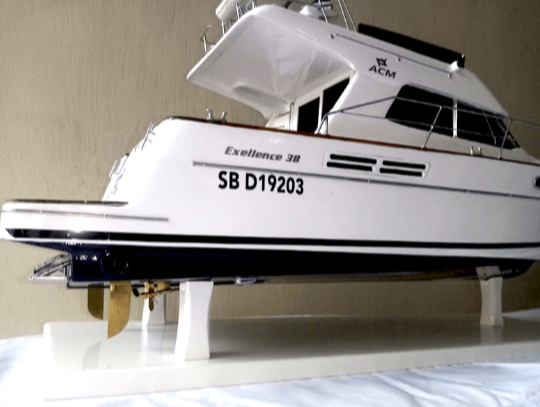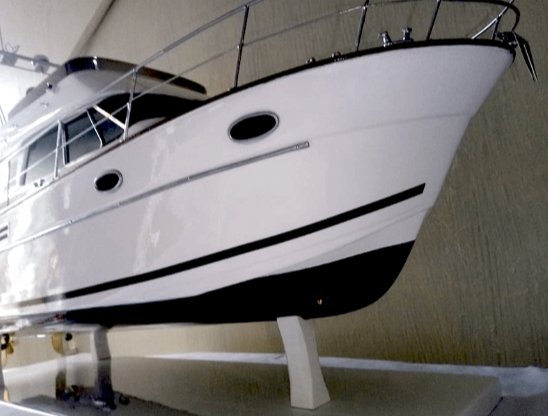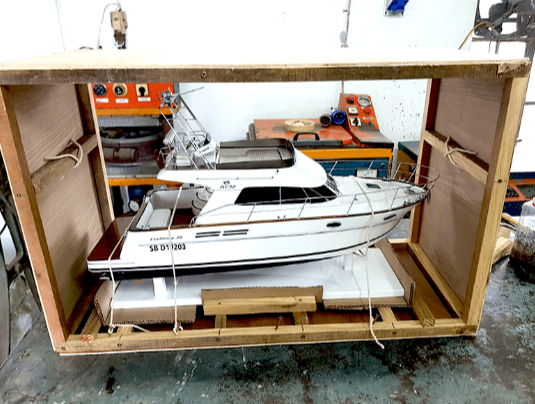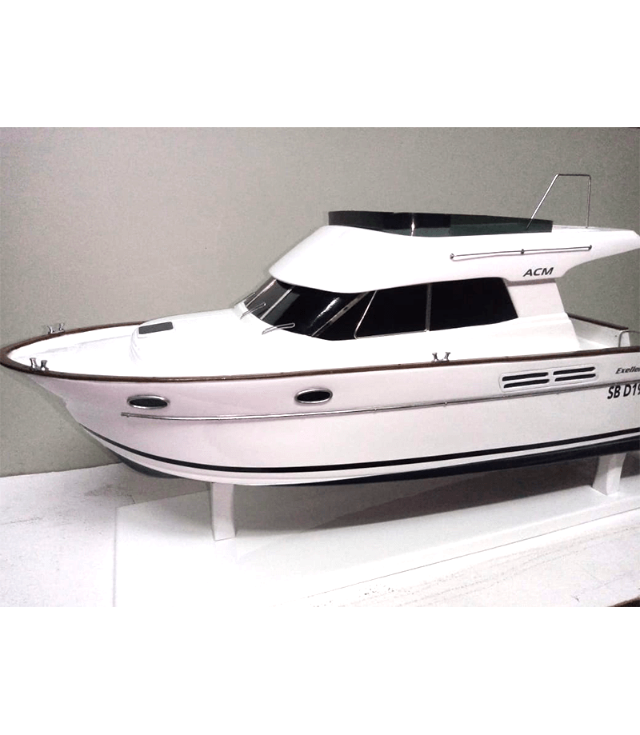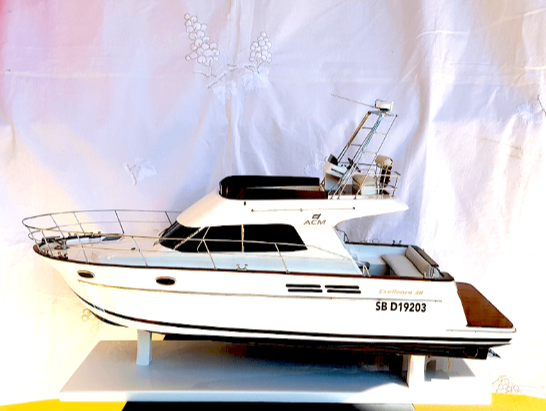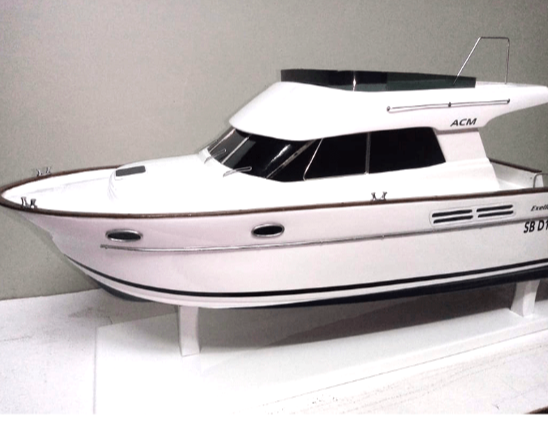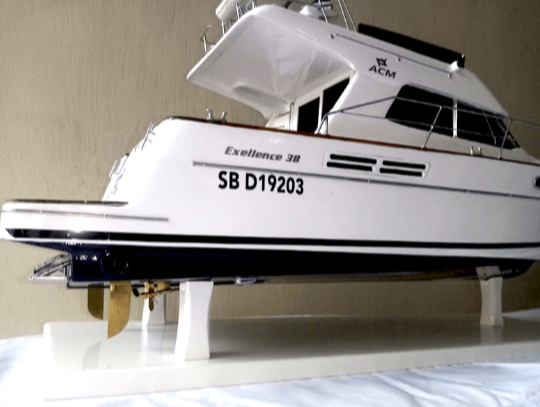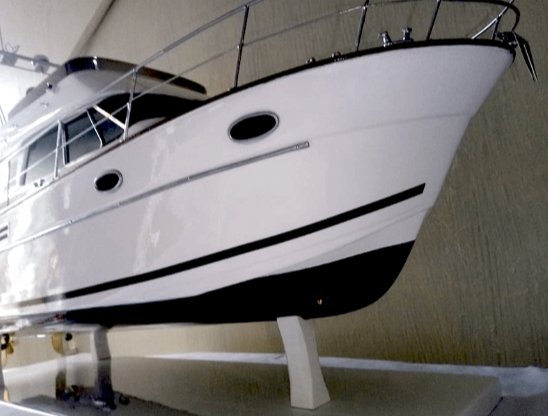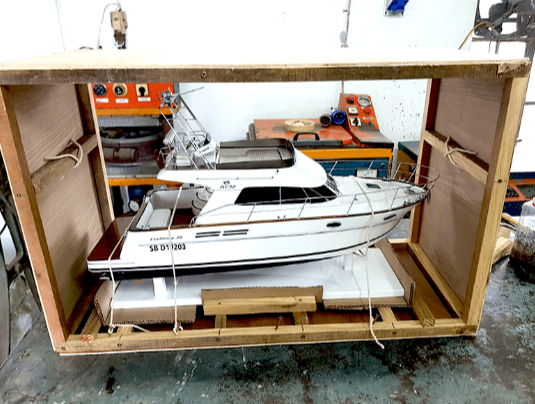 ACM 38 Excellence
ACM 38 Motor Yacht Boat
Boat model: ACM Excellence 38
Boat kind: powerboat / motor yacht
ACM Excellence 38 motor yacht boat: Did you know, the first successful motor boat was designed by the Priestman Brothers in Hull, England.
Request a quote below; we'll craft the ACM 38 Yacht Model tailored to your vision of perfection.
Dimension: Length 70 x Width 21 x Height 48 cm
Construction of the boat:
We place a layer of fiberglass on the hull's planks and painted with acrylic paint.
The deck made with wood and painted.
The handrail and some pieces made with metal.
Ornaments made with Solid Brass also with wood.
The Cushions semi leather.