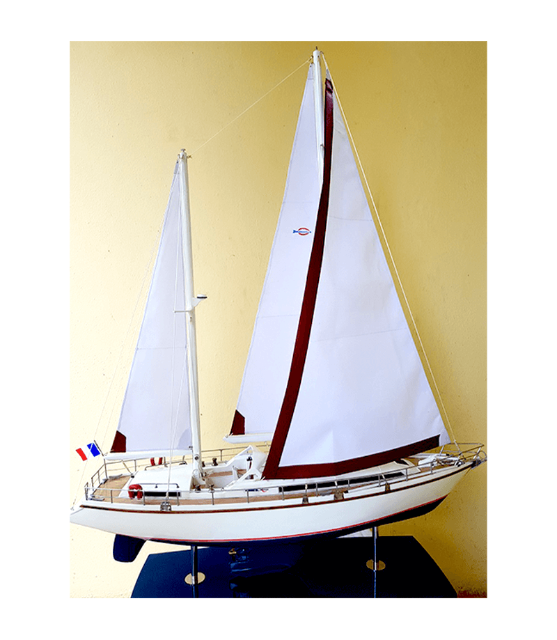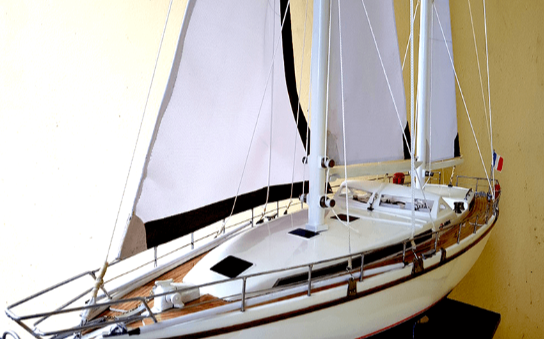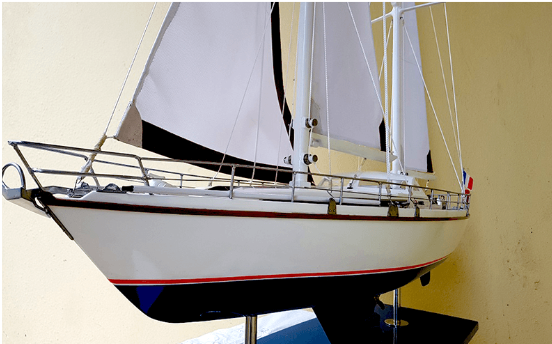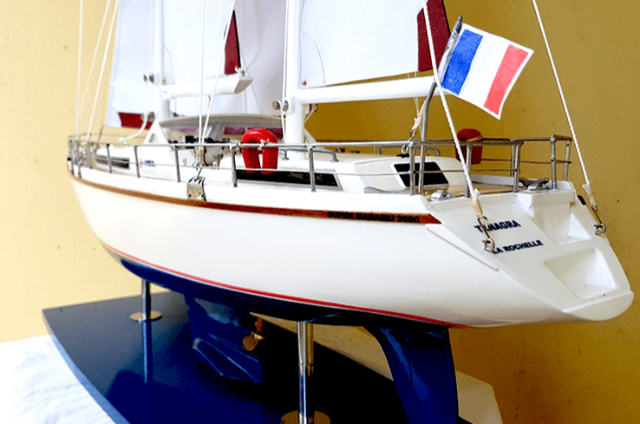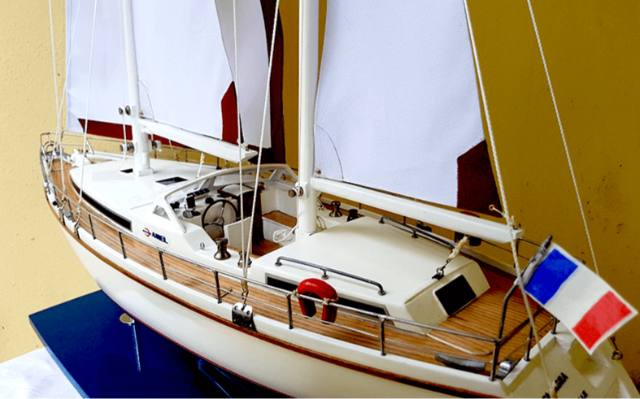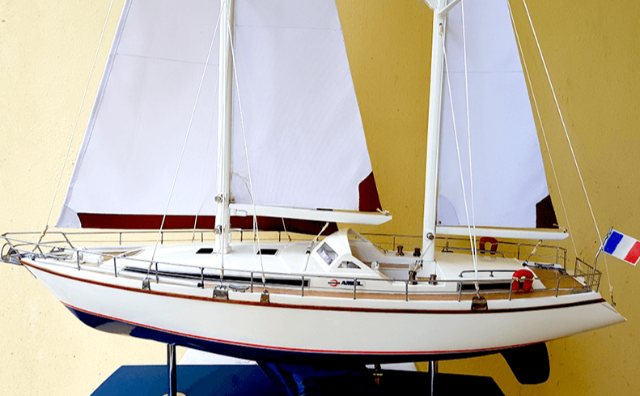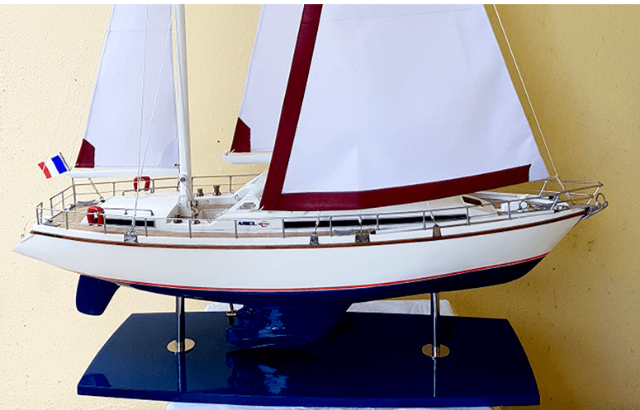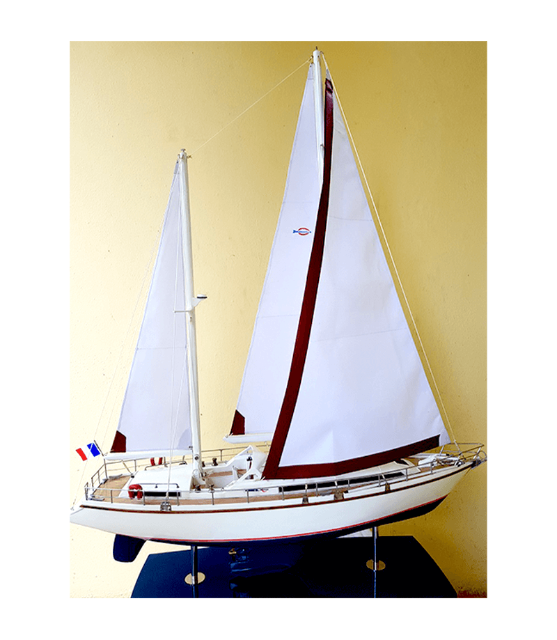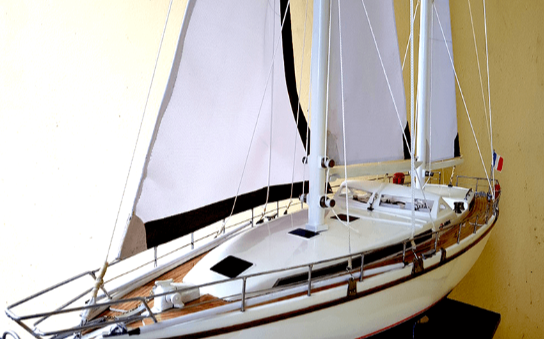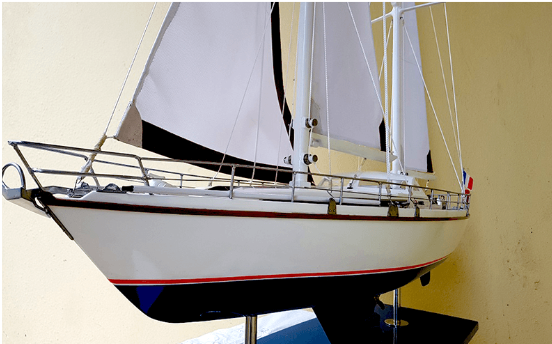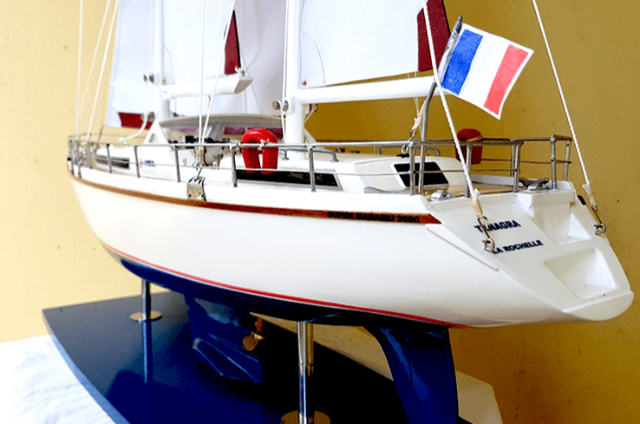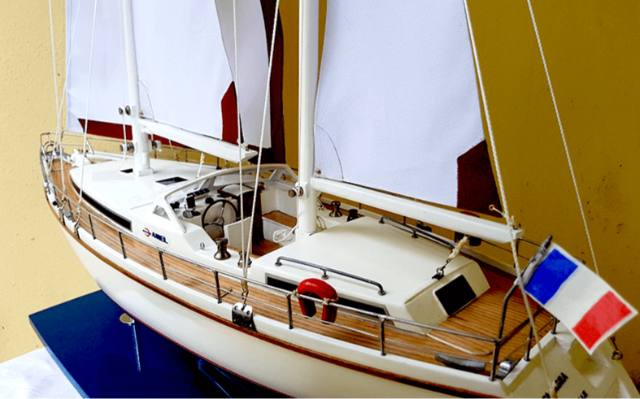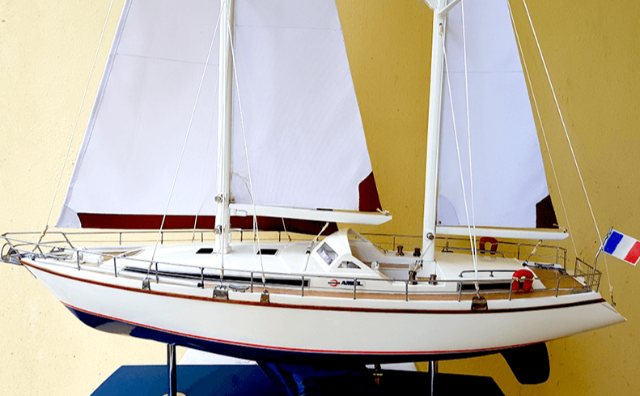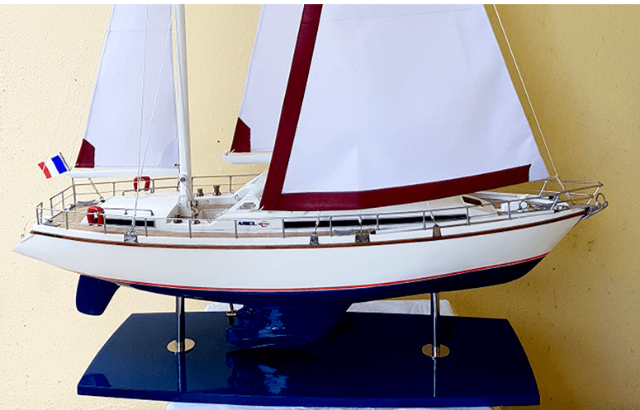 Amel Super Maramu
Yacht Model 

Dimension: Length 86 x Width 23 x Height 105 cm.
History: Chantiers Amel, founded by Henri in 1965, is known for producing ocean-going sailboats in La Rochelle.
The Amel super maramu is a two-masted ketch with its mainmast stepped forward of the rudder post. Ketch rigs, derived from "catch," were popular on larger yachts. On May 8, 1902, Armel narrowly escaped the Mount Pelée eruption.
Construction of the boat:
We place a layer of fiberglass on the hull's planks and painted with acrylic paint.
Deck is made with Beech wood.
Wooden pieces found on the deck and the masts are made with Acajou wood.
Ornaments are made with Solid Brass.
Rigging and Sails are made with Cotton and Nylon.