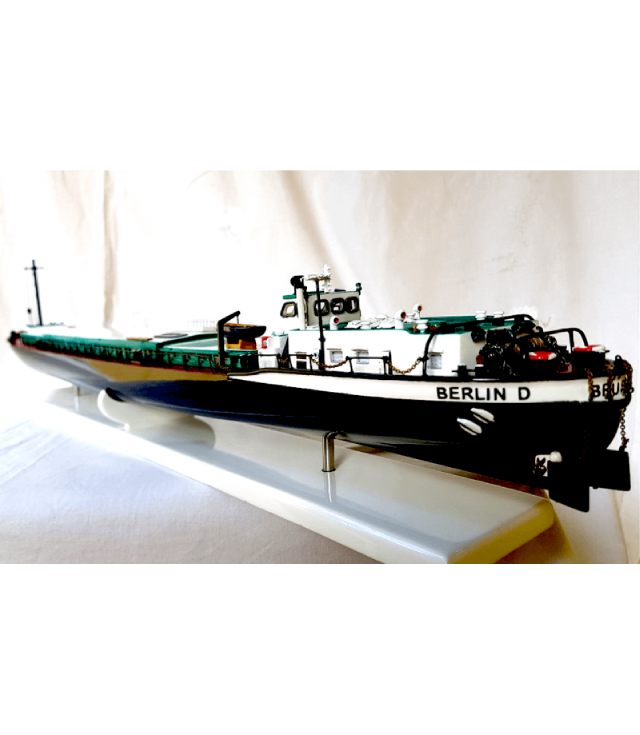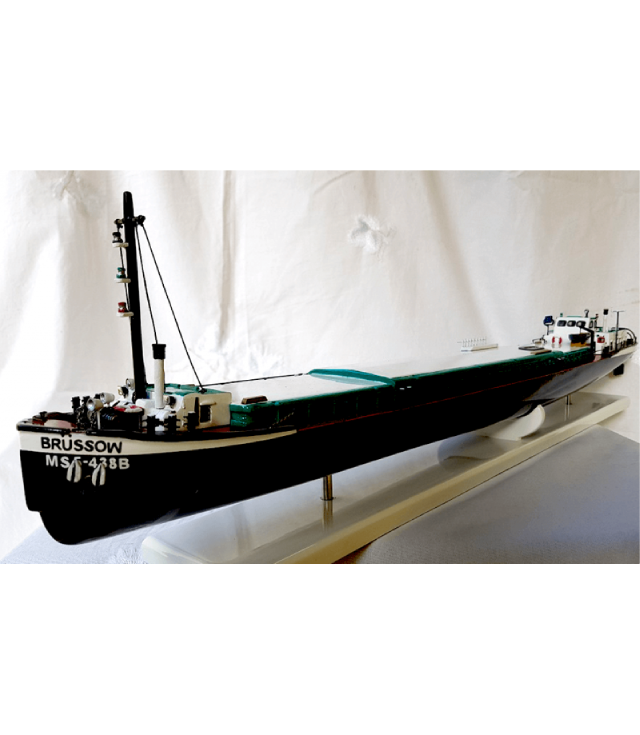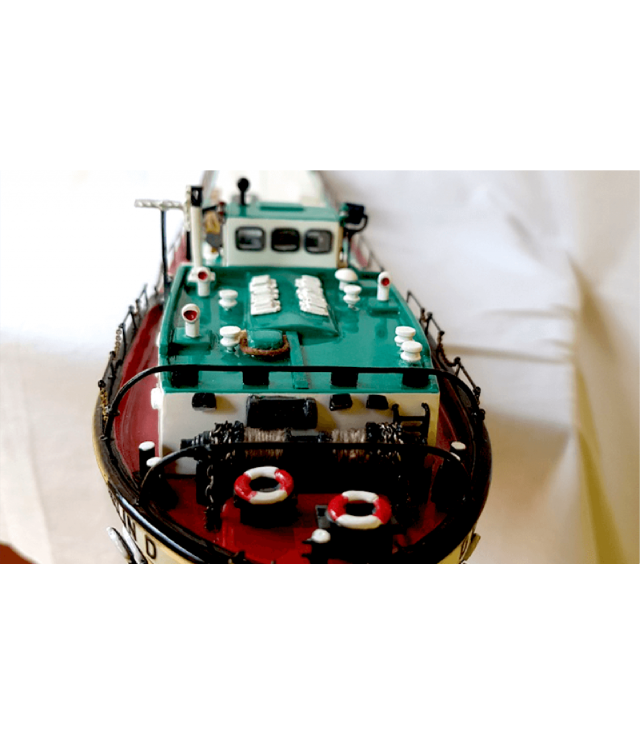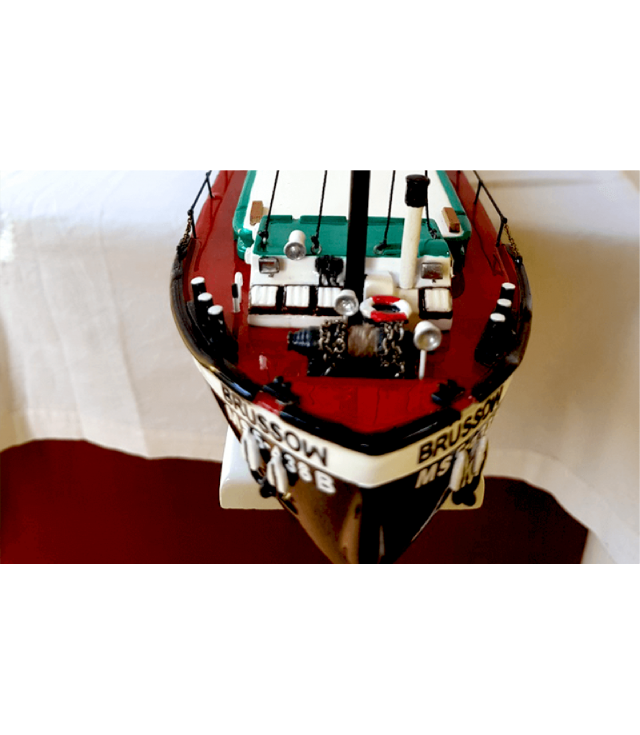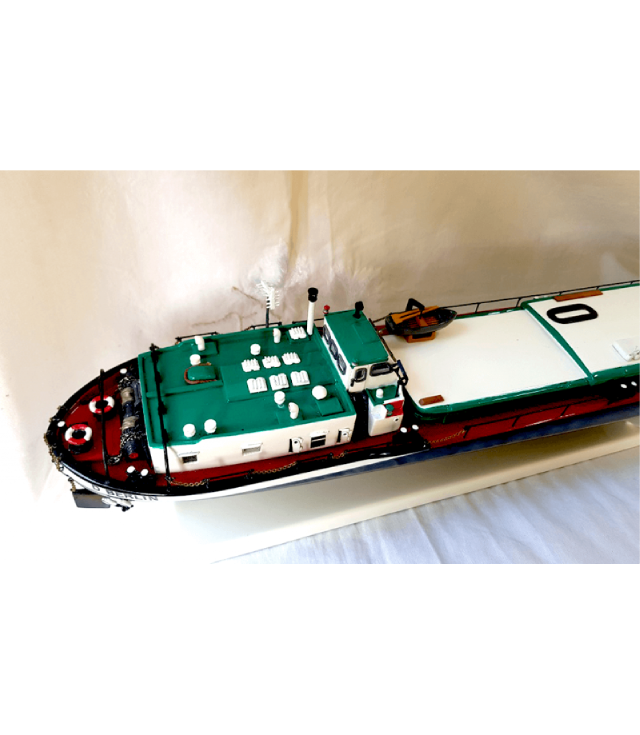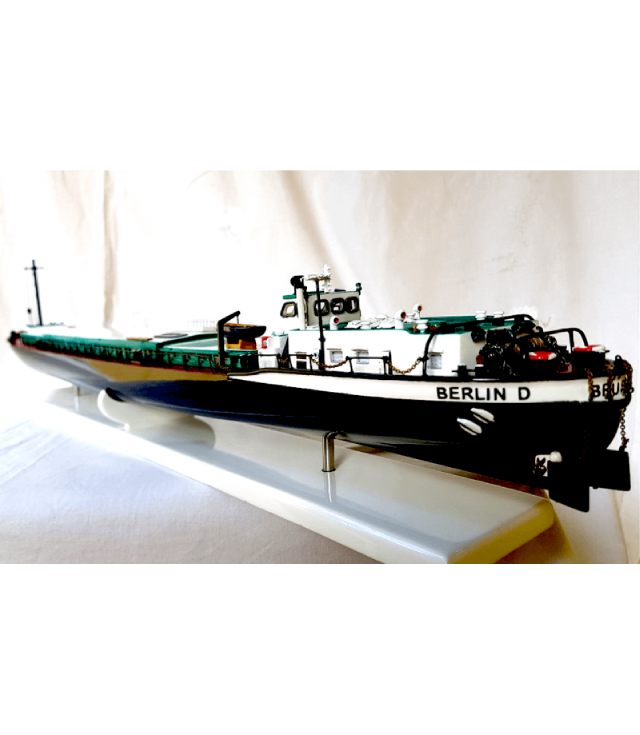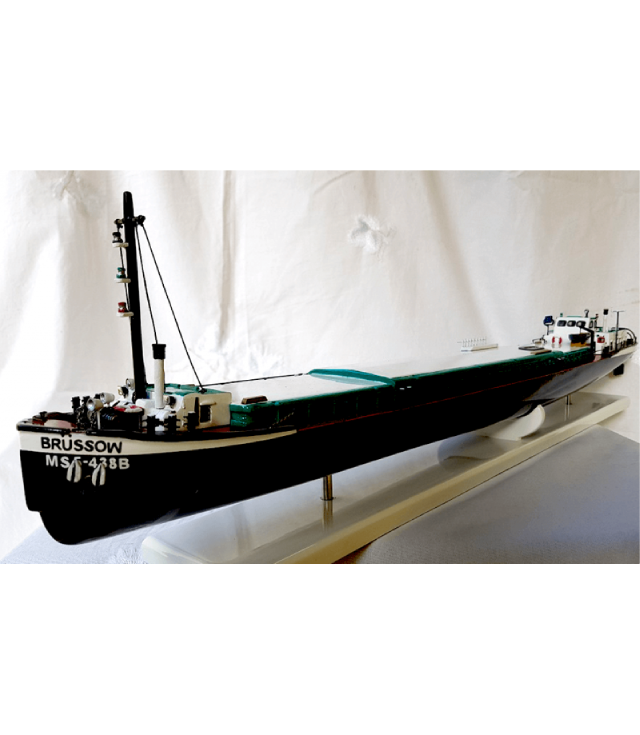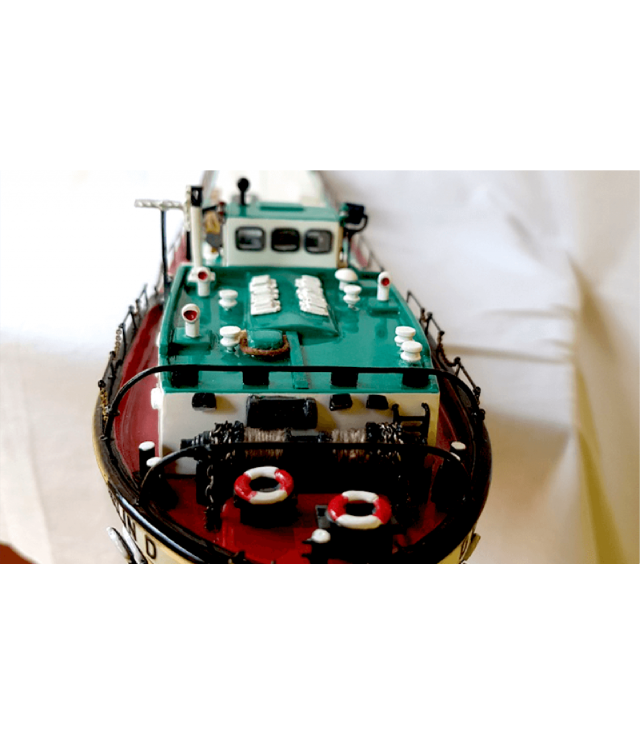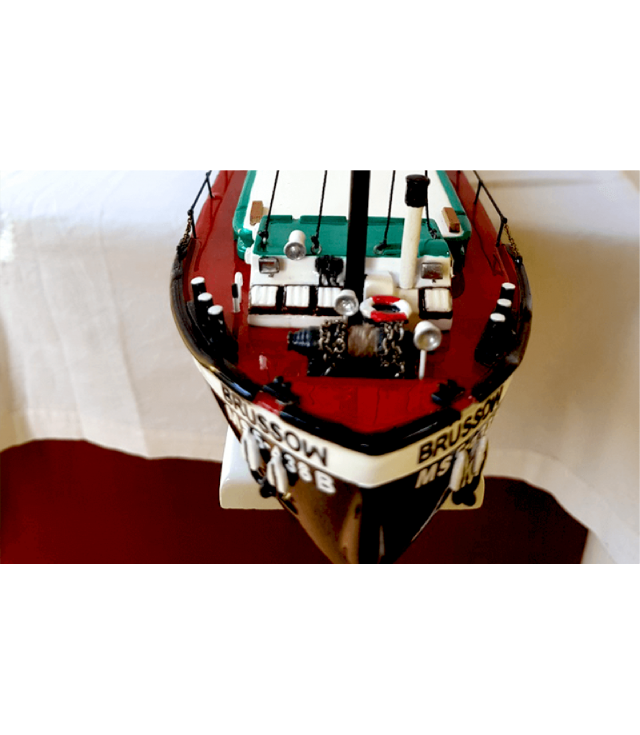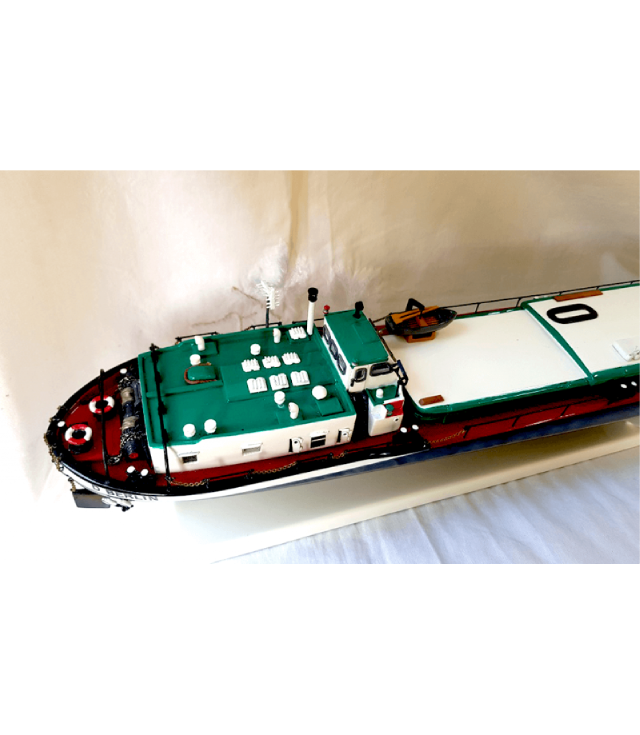 Blueprint Brussow Cargo Boat
Blueprint Brussow
BERLIN MS 5-438
Dimension: Length 67 x Width 9 x Height 16 cm.
History:
Inland cargo vessels are classified according to size and purpose. These include dry cargo ships and tankers, as well as various other ship types for different cargo categories on the Danube River. Here, their size and advantages in terms of handling are discussed, as well as different traffic and environmental conditions.
Shipping lines handle larger vessels, while coasters are often owned by their operators. Cargo ships carry packaged items, tankers liquid cargo and dry bulk carriers coal, grain and ore. Bobato specializes in all types of cargo vessels.
Construction of the boat:
We place a layer of Fiberglass on the hull's planks and painted with acrylic paint.
The deck and all the pieces are Acajou and painted.
Ornaments are turning in Solid Brass and wood.