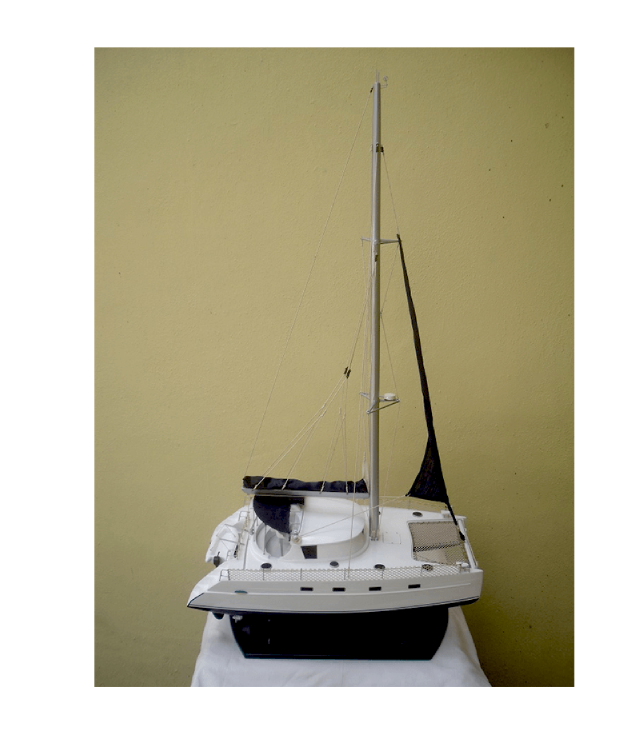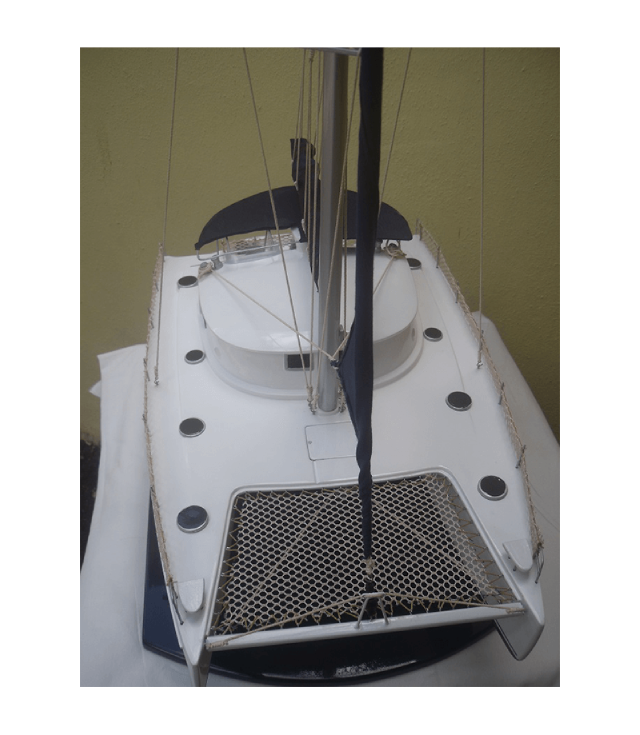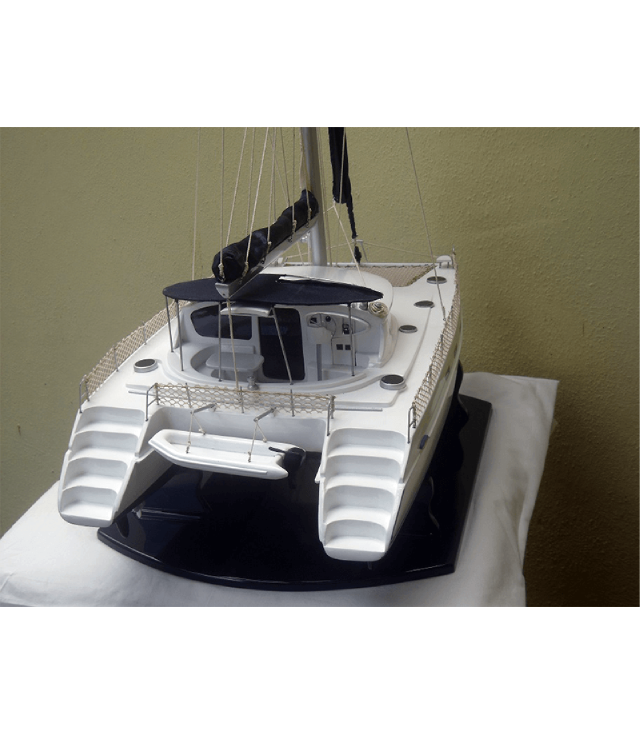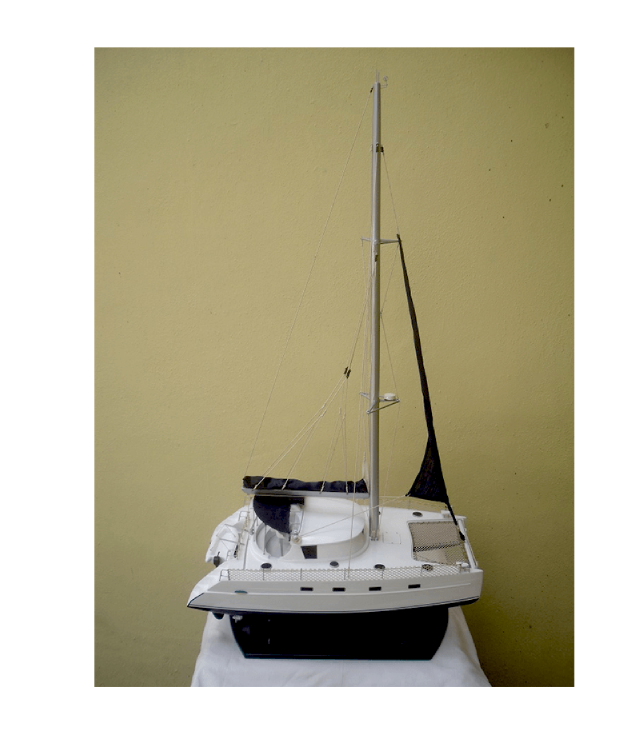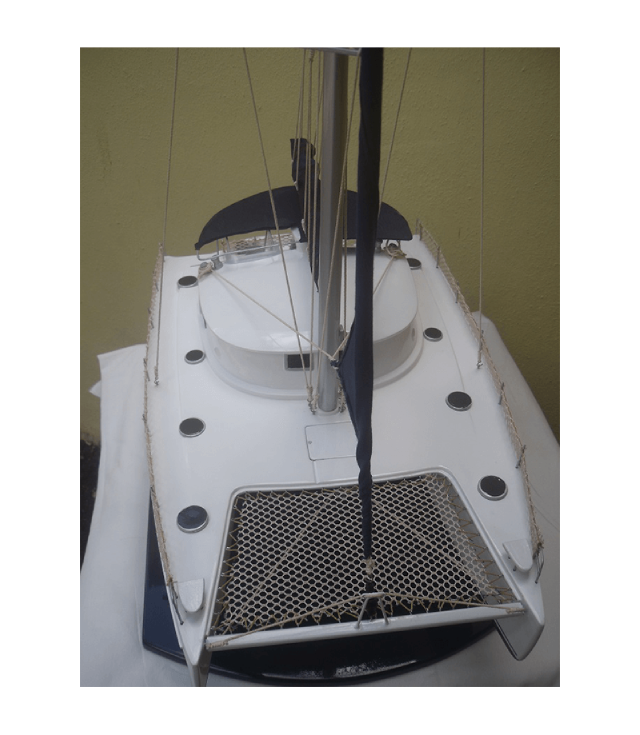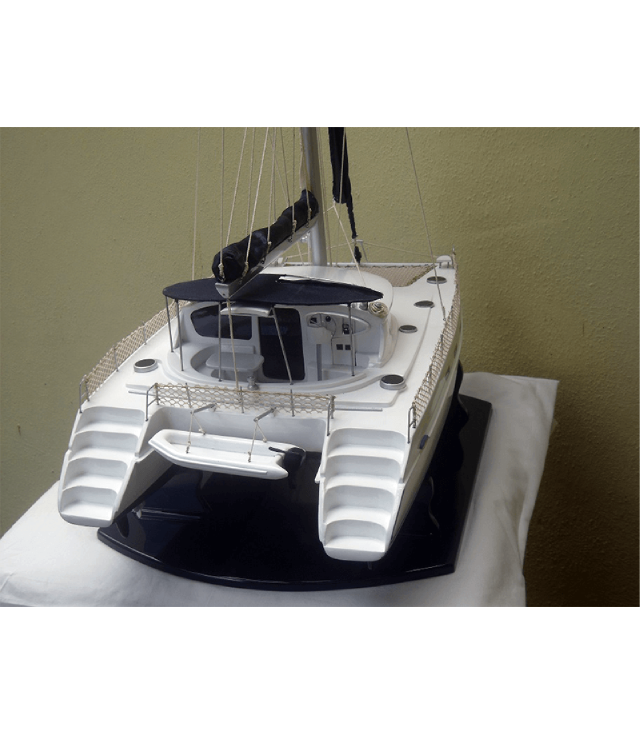 Belize 43 Sailing Catamaran
BELIZE 43 Catamaran | Yacht Model
Dimension: Length 51 x Width 28 x Height 90 cm
History:
Catamarans feature two outrigger hulls, connected by lateral beams, for better stability than a keeled boat. Originating in Maritime Southeast Asia, they remain popular in the Philippines and Indonesia, where double outrigger boats are still used by fishermen. Manufacturers also offer removable, replaceable, or foldable floats for catamarans.
Construction of the boat:
We place a layer of fiberglass on the hull's planks and painted with acrylic paint.
The deck and the mast made with wood and painted with acrylic.
The handrail and some pieces made with metal.
Ornaments made with Solid Brass also with wood.
The Cushions semi leather.