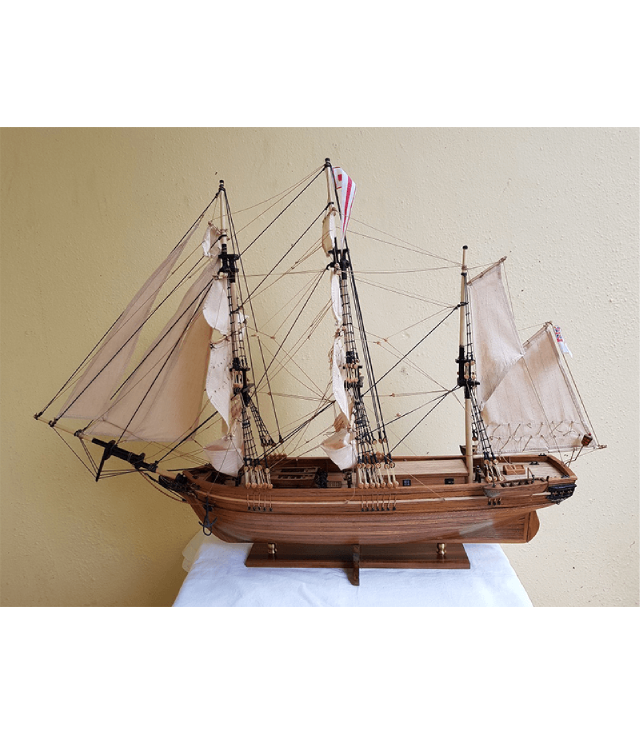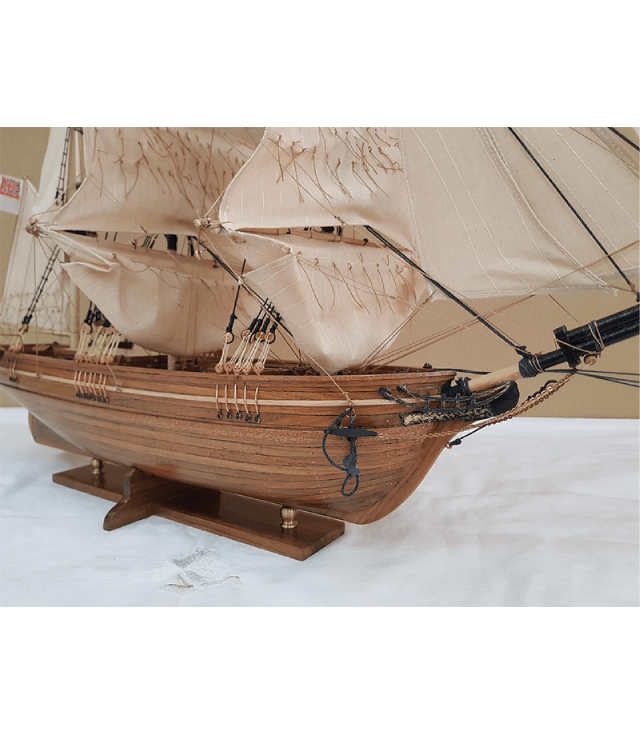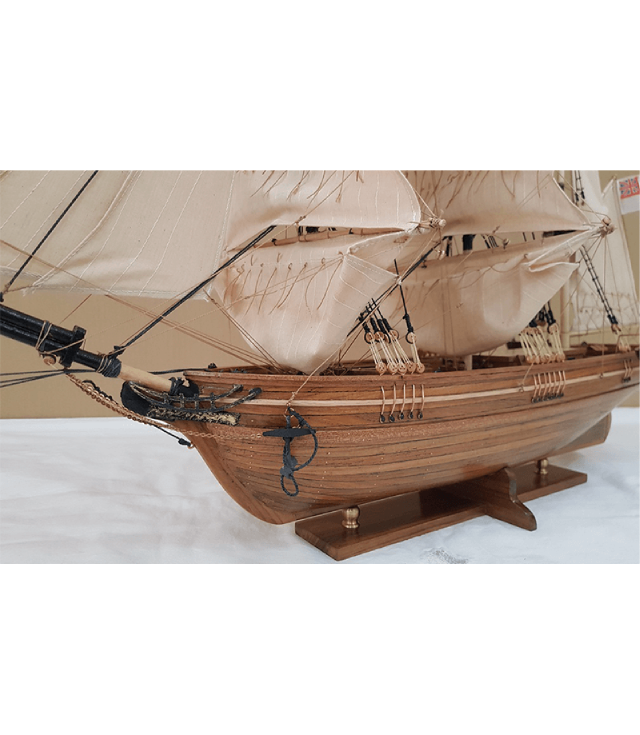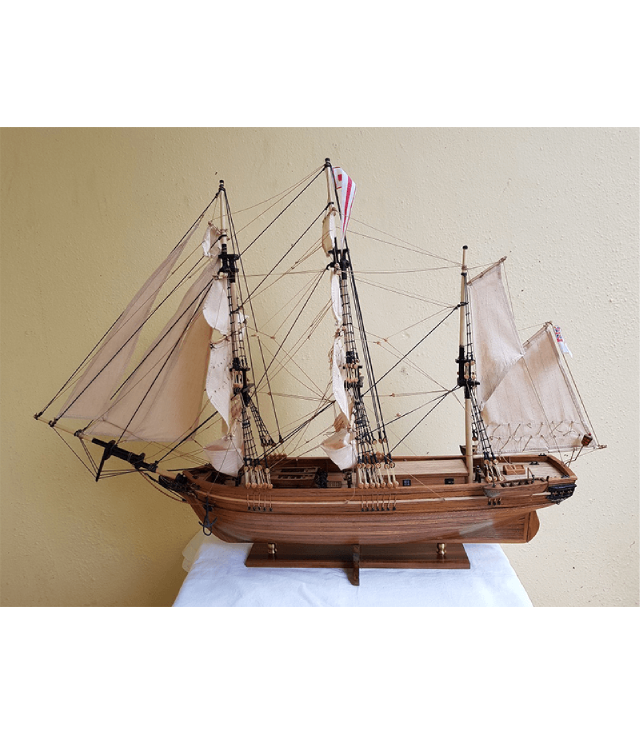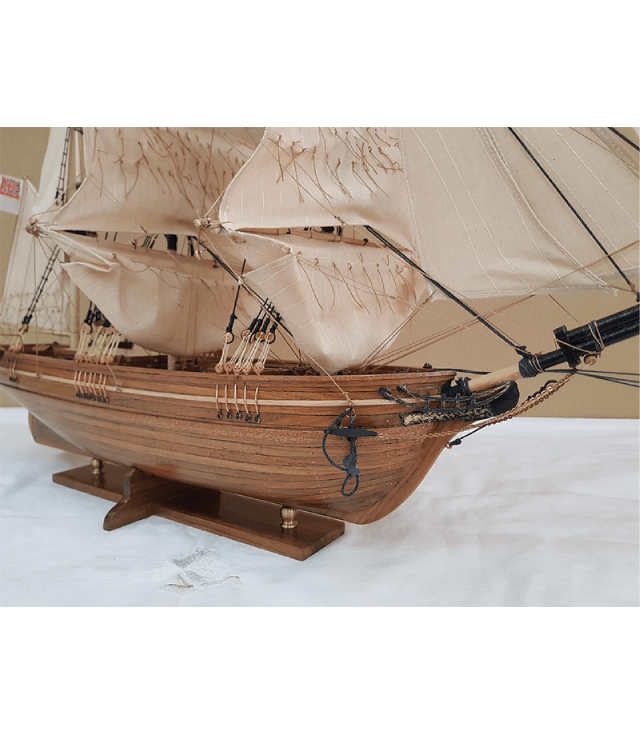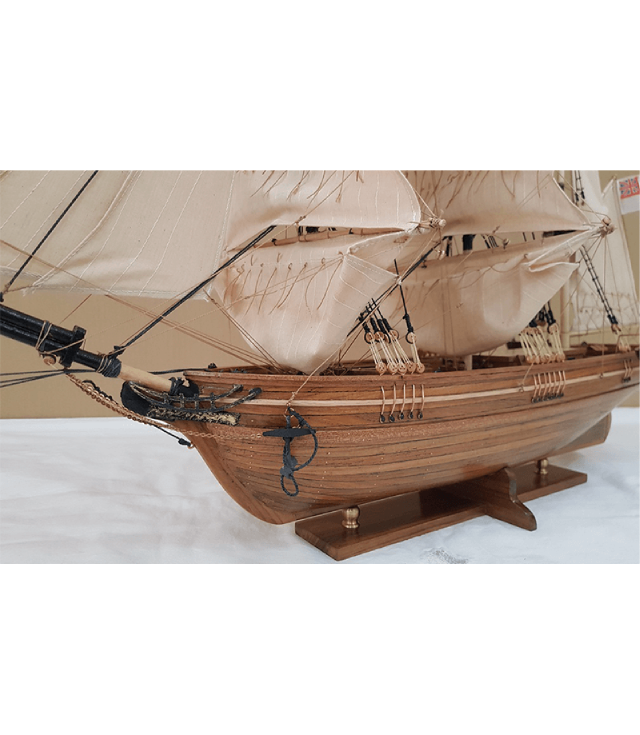 Atlas
Atlas Ship Model
Grade B / Quality Superior
Dimension: Length 75 x Width 23 x Height 51 cm.
History:
Atlas Ship was built in South Shields by Temple and launched in 1801 for Temple as a 400 ton vessel (Lloyds Register).
It transported convicts from Ireland/England to Port Jackson, and a cargo for the EIC on its first voyage. It then sailed to Bengal and on its return journey, was wrecked off India in 1820. Following Britain's war with France, the government reactivated Fencible regiments/Sea Fencibles, and Atlas of 435 tons and 16 guns was ready by Nov. 21 1803.
On 29 Aug 1804, Atlas and HMS Orestes left the Downs for Boulogne. In Feb. 1818, Atlas (Joseph Short, master) encountered a Portuguese brig with 360 slaves from Mozambique and sent it to the Cape of Good Hope, where HMS Eurydice detained it.
Construction of the boat:
We place a layer of plank on the hull, Teak wood.
Decks made with small planks of Oak wood.
Masts and other pieces on the deck are made Teak and Beech wood.
Anchors are molded in Zinc metal and painted.
The Cotton sails are cotton.
Ropes are cotton and nylon waxed in the bee wax to do the rigging.