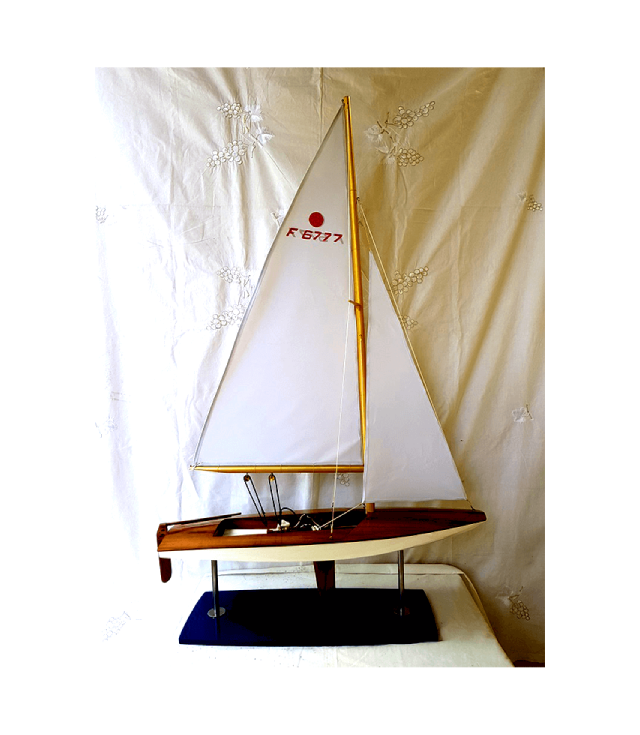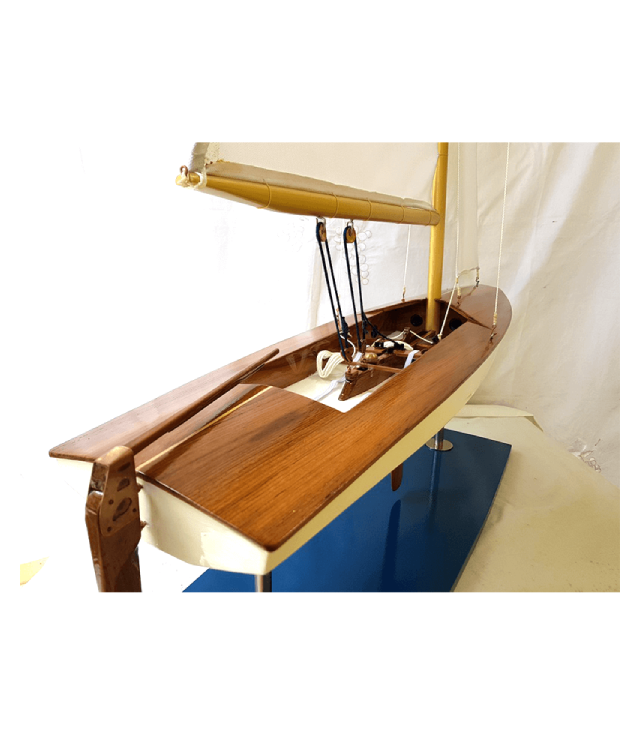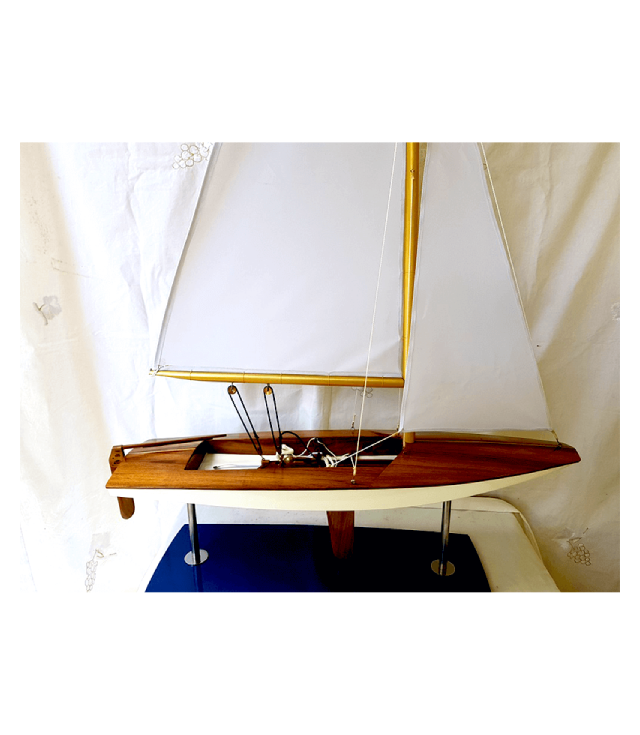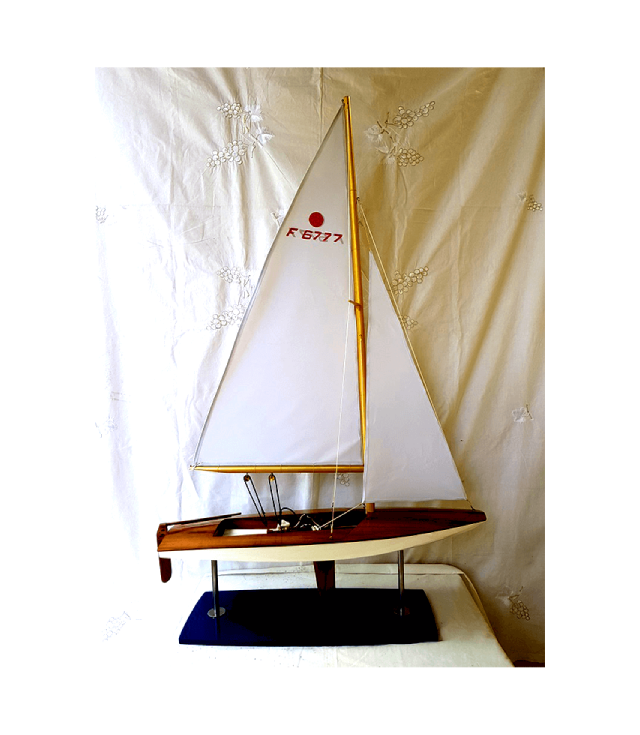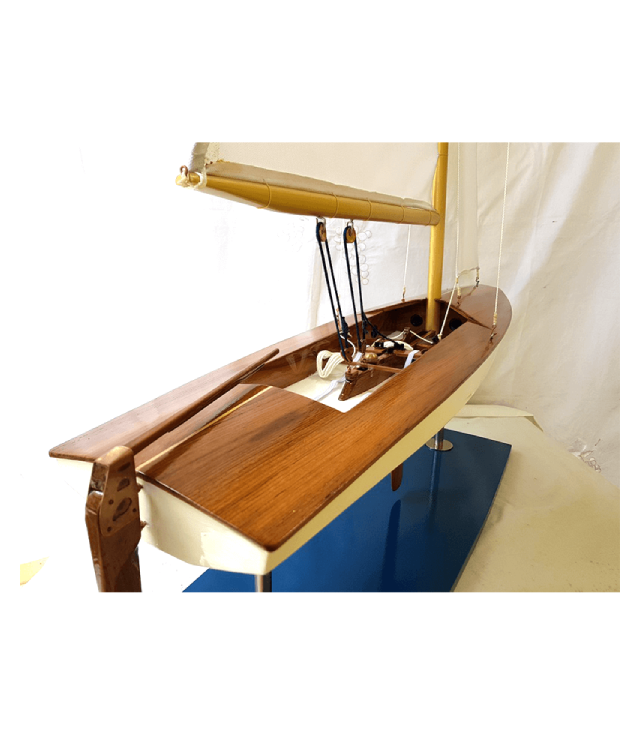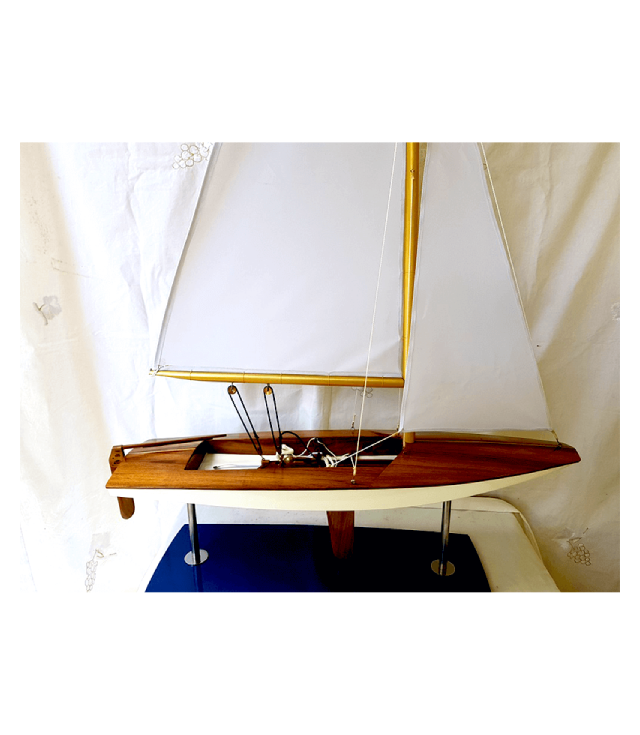 Fireball Sailboat
Fireball Racing Sailboat
Dimension: Length 71 x Width 19 x Height 113 cm.
History:
Fireball Sailboat is a single hard chine scow w/ a fractional sloop rig & aluminum spars. Built of wood in '62, today mostly fiberglass. Modifications to construction, sails & hull are restricted, w/ rig changes allowed.
It earned Int'l Yacht Racing Union status in '70 & is used in 120+ countries, esp. Australia, Canada, France & South Africa. Laser, a single-handed one-design dinghy, is popular worldwide, w/ 215,000+ produced by 2018 & Olympic status from '96.
It was created in 1969 by Canadians Bruce Kirby and Ian Bruce and is now made by different companies in different regions. Bobato - La flotte ltée specializes in wooden hand-crafted Fireball sailboat models in Mauritius. Request a quote and get your tailor-made fireball model below.
Construction of the boat:
We place a layer of Fiberglass on the hull's planks and painted with acrylic paint.
Deck and all the pieces are Teak.
Mast is made Acajou and painted.
Ornaments made with Solid Brass.
Nylon sails and nylon rigging.