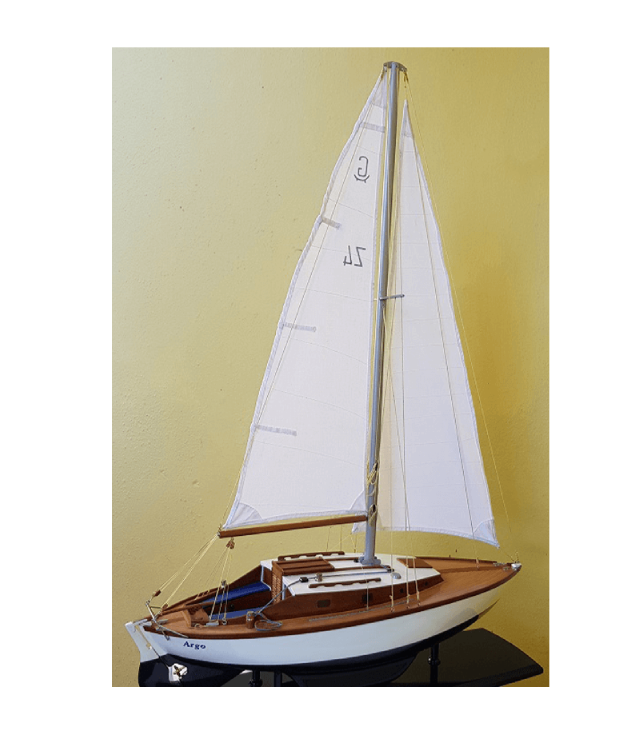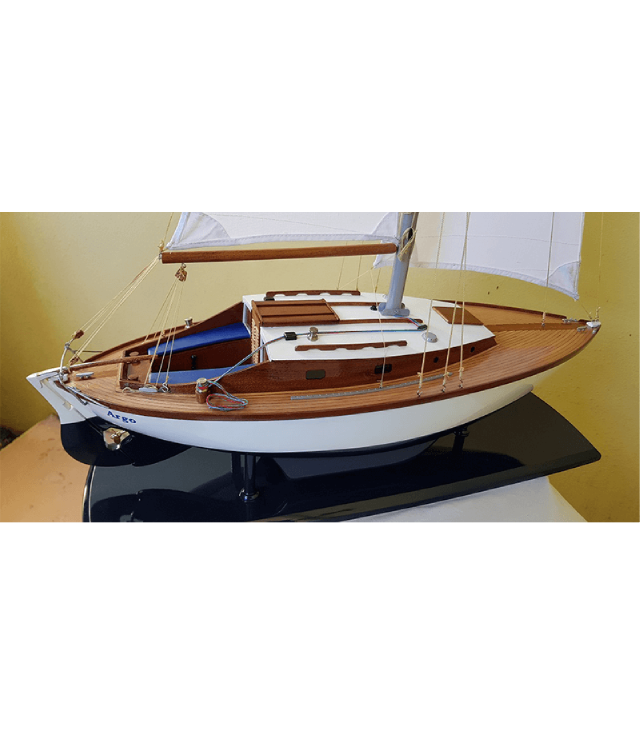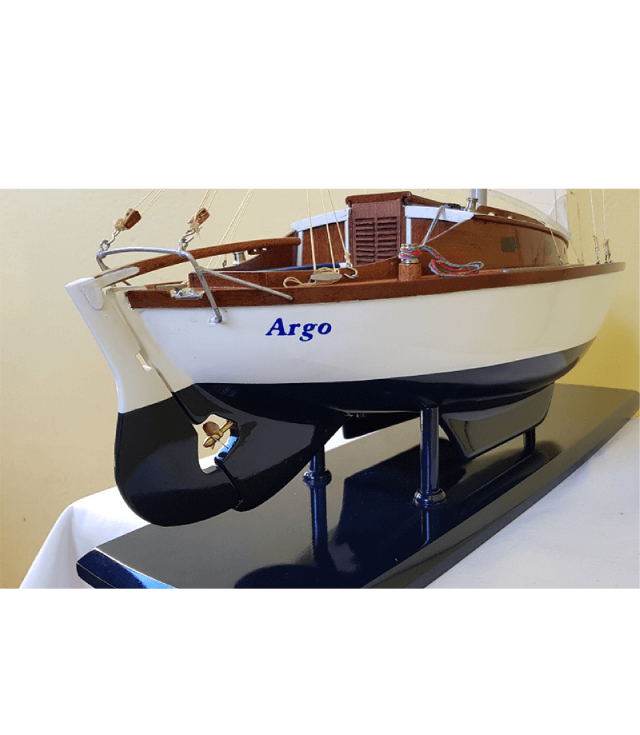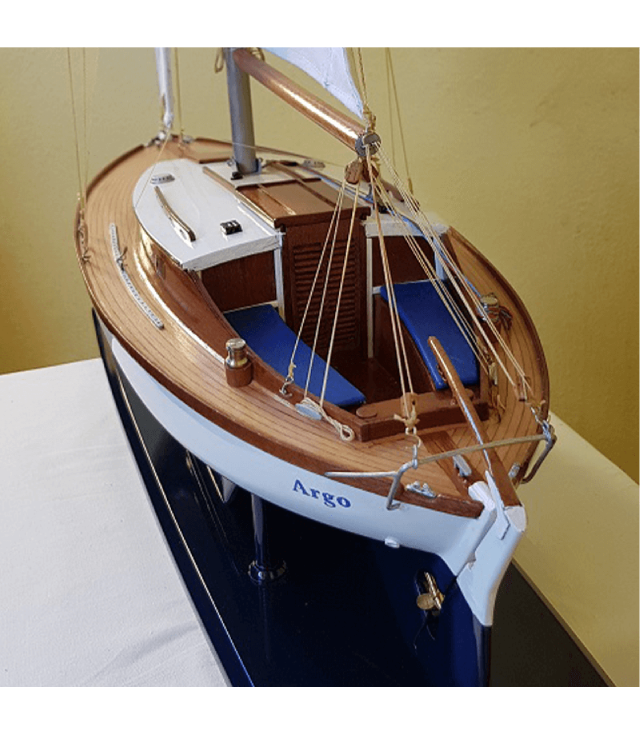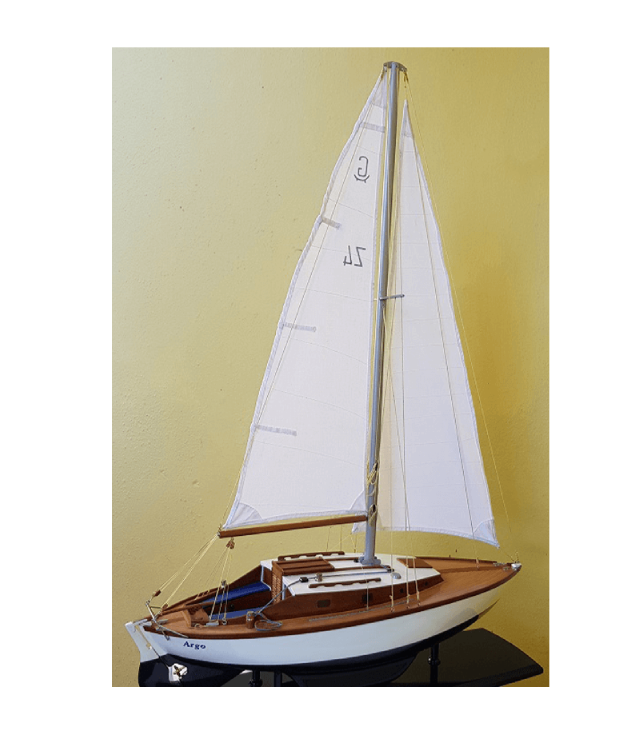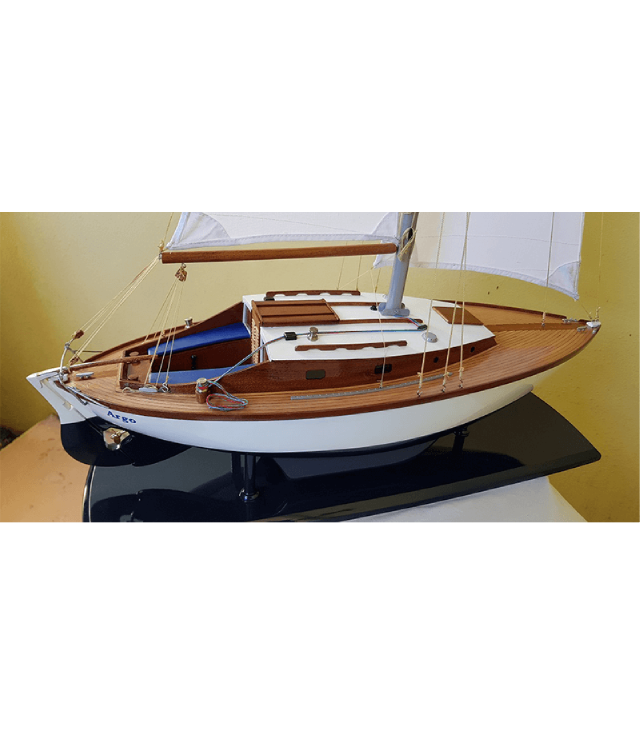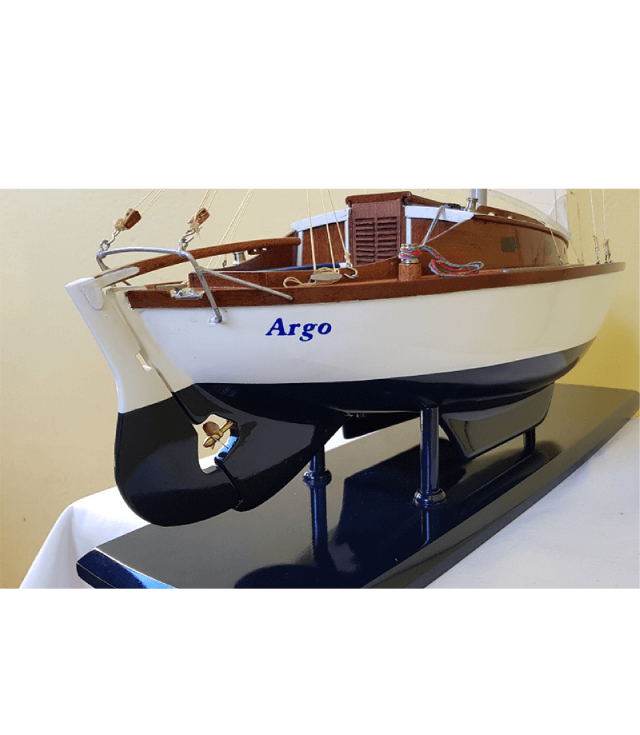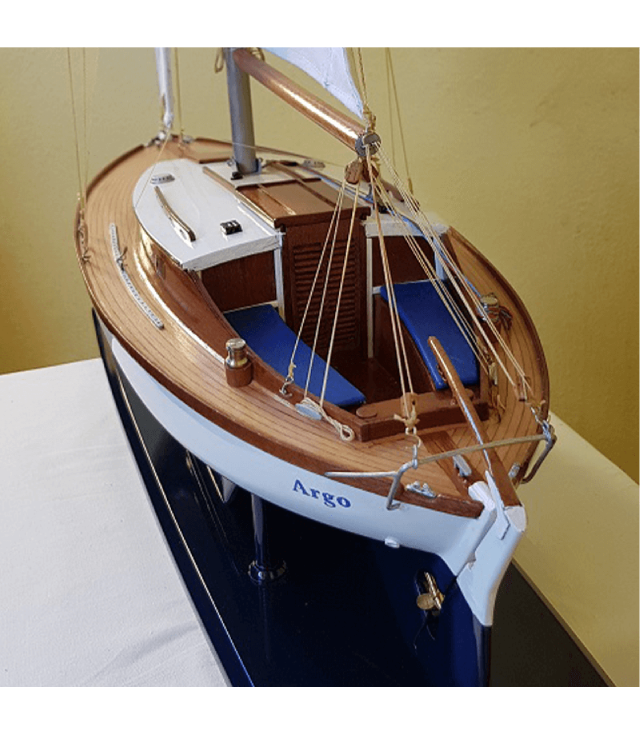 Argo Sailboat
Argo Yacht Model
Dimension: Length 53 x Width 18 x Height 74 cm.
History:
Argo was built in 1960 by the shipyard Vidoli in Switzerland, it is a Great Devil (Architect Chauveau).
Argo sailboat still sails in Brittany. Yacht finish varies, with specific meanings.
Designed with passion and precision, the Argo Sailboat is an unbeatable vessel. Each model is carefully crafted with a range of sizes and hull designs, from Keels to Sail plans. Sail away with confidence in a sailboat that will never let you down.
Moreover, traditional sailboats are monohulls, but multi-hull catamarans and trimarans are gaining popularity. Sailing in the 21st century is a built or sport reliant on sails derived from wind. Square sails require two sheets, braces, clewlines, and reef tackles.
Tie off reefing points for less sail area. Carbon fiber spar required for wingsail; more lift & better ratio than traditional sails. Enhanced efficiency with greater downwind curvature.
Construction of the boat:
We place a layer of fiberglass on the hull's planks and painted with acrylic paint.
The deck is made Beech wood.
Wooden pieces found on the deck and the masts are made with Acajou, Teak and Rose wood.
Ornaments are turning in Solid Brass.
Sails Cotton.
Rigging cotton and nylon are waxed in beeswax.