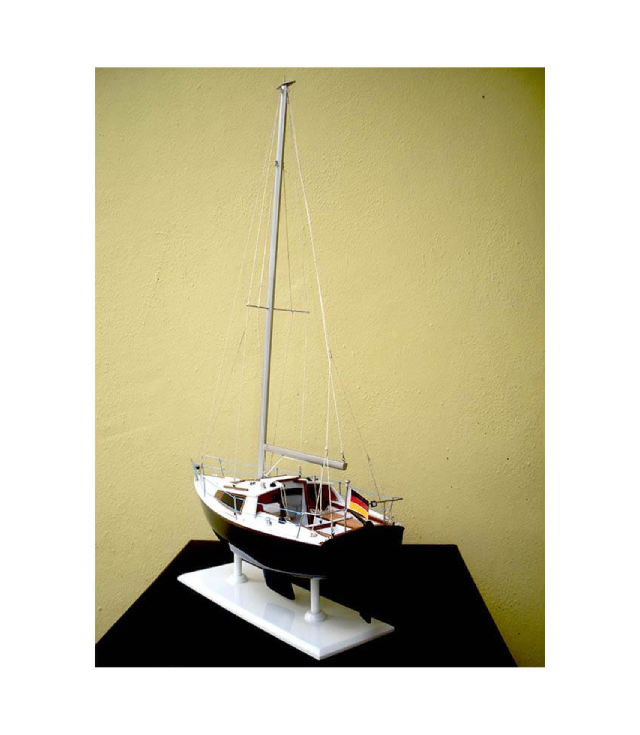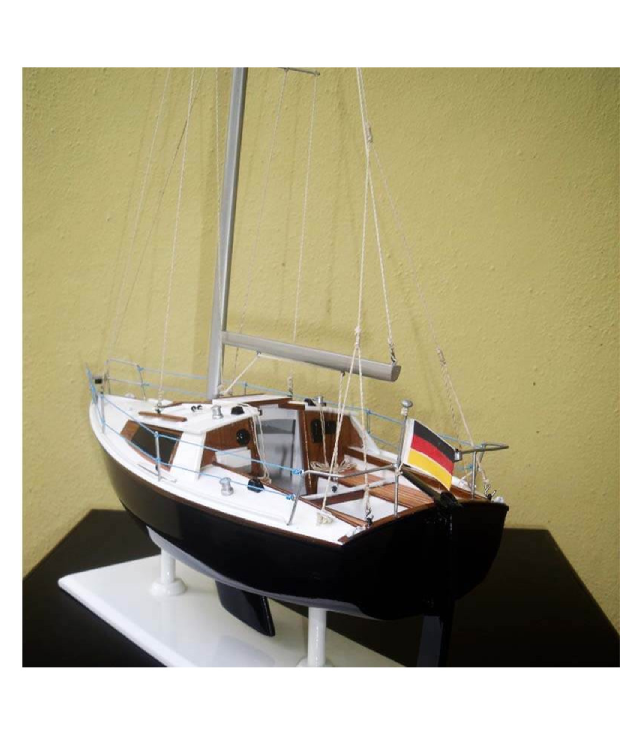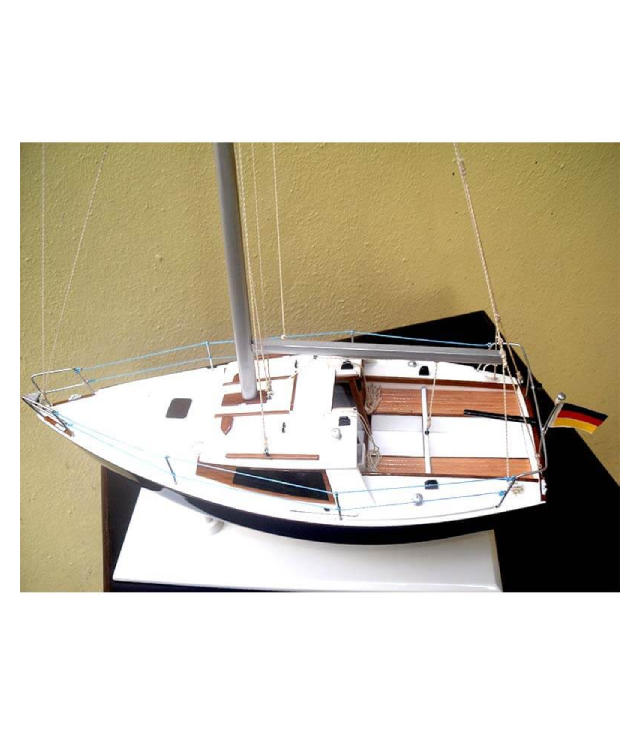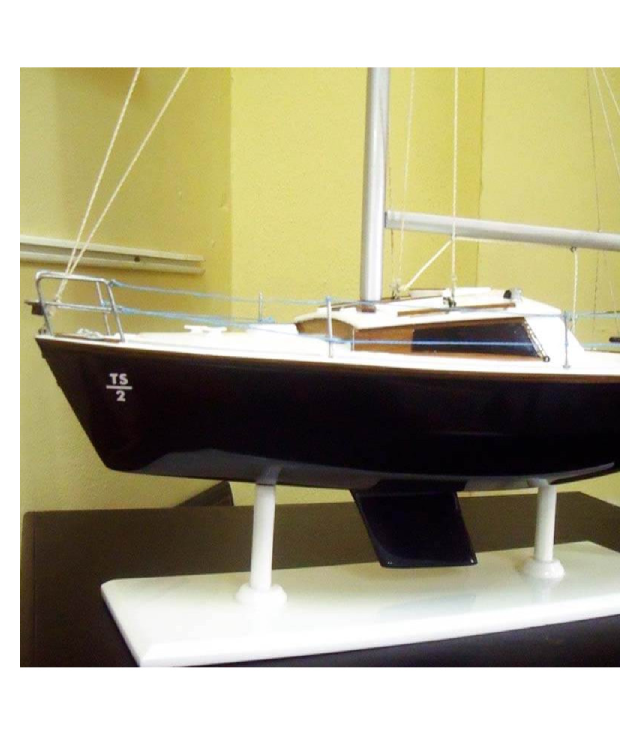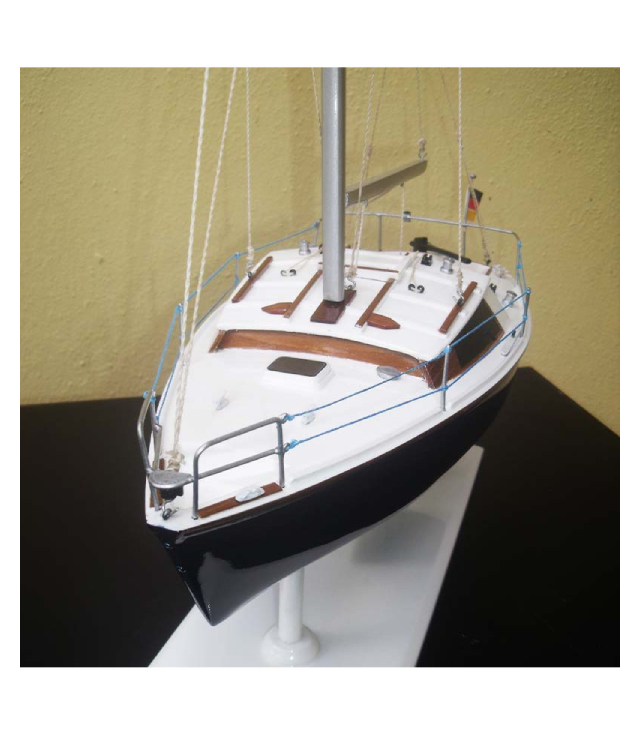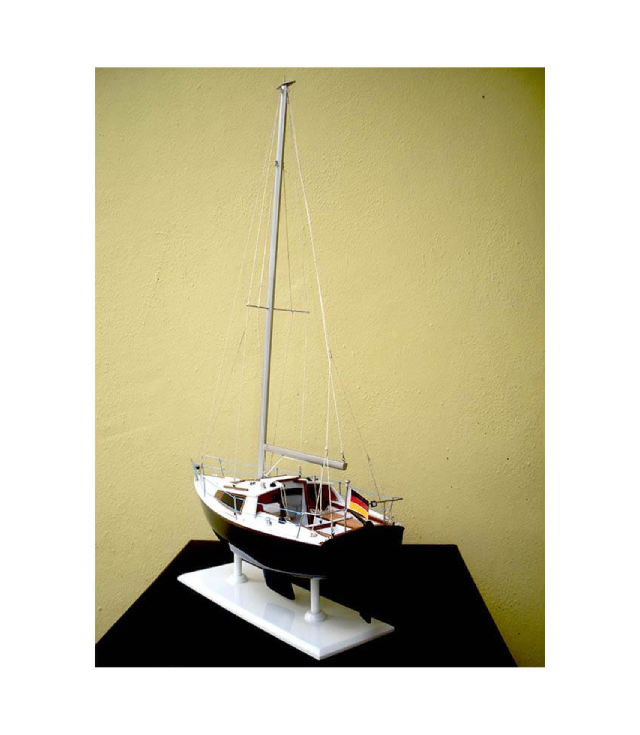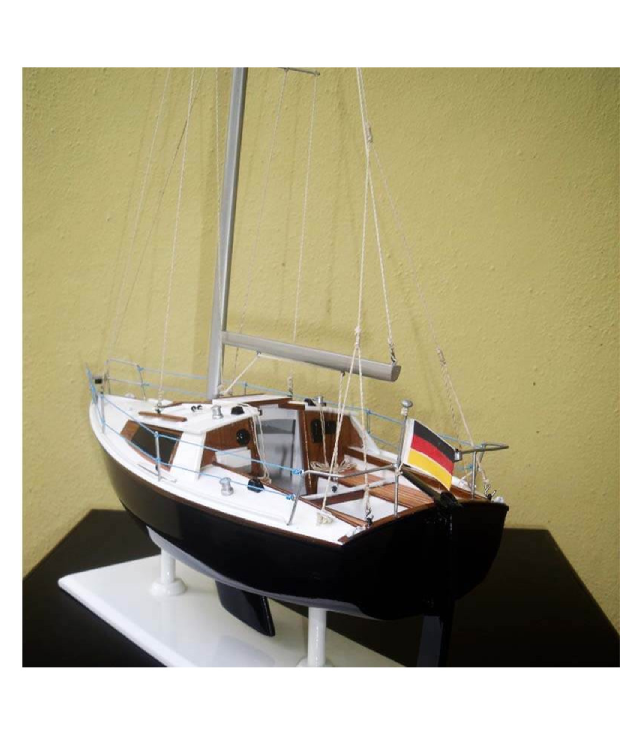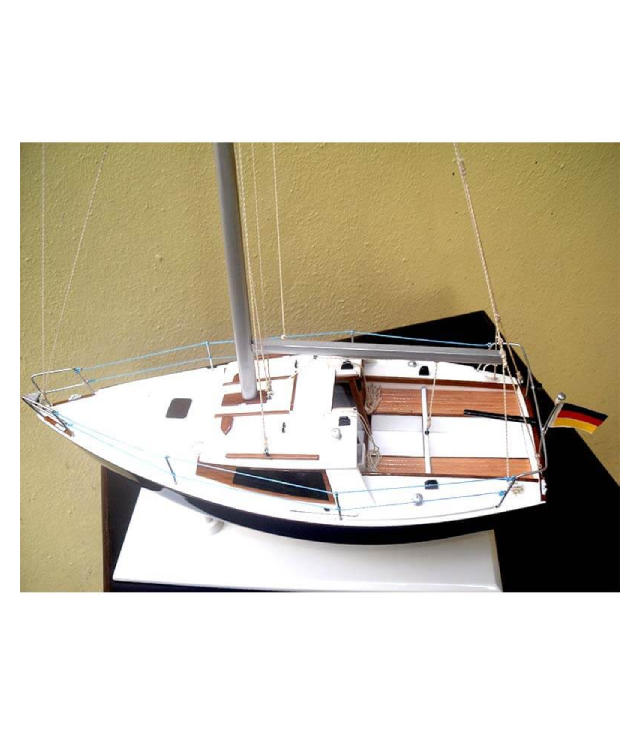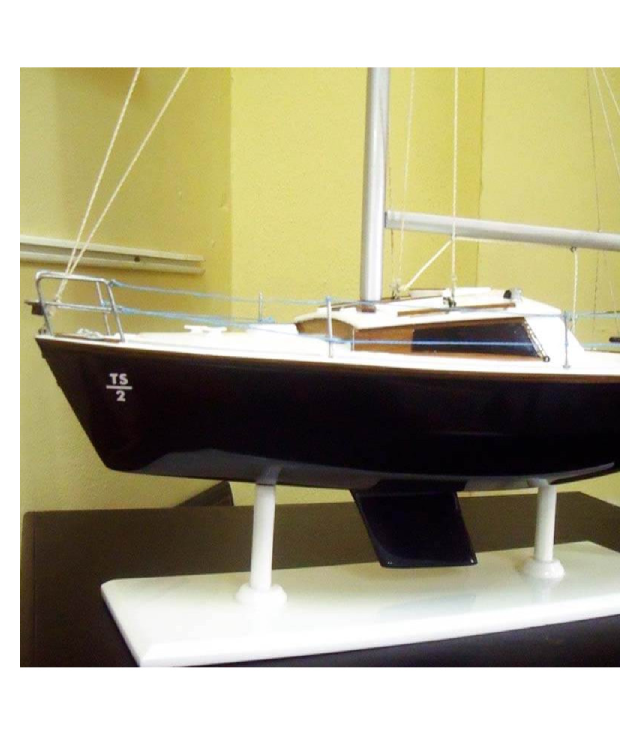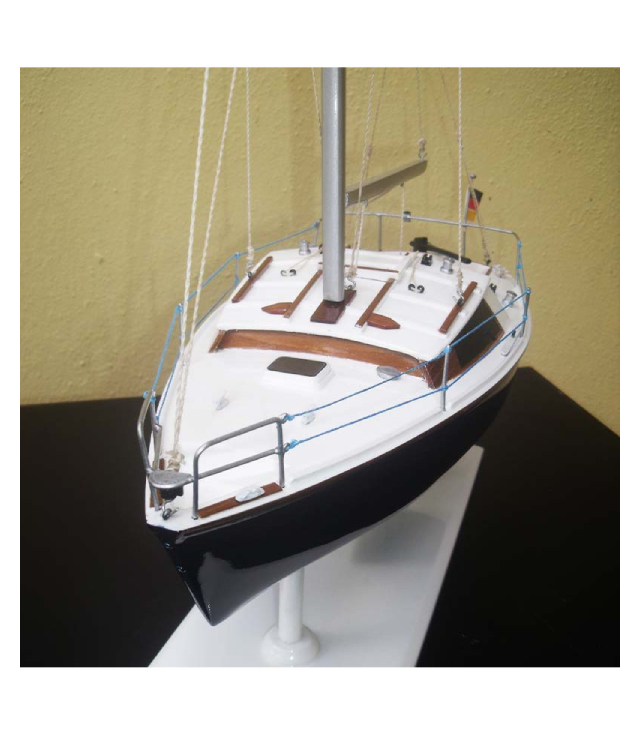 Waarschip 570 Sailboat
Waarschip 570
Dimension: Length 35 x Width 14 x Height 58 cm.
History:
The Waarschip 570 sailboat was developed in the Netherlands and marketed by various boat makers after the original shipyard closed in the late 1990s.
Founded in 1963 by Willem J. Akkerman and Klaas T. Kremer in t'Waar, the hulls were mainly manufactured by Waarschip, but some shipyards built under license, e.g. Dantec Marine.
The Waarschip 725, or "Quarttonner", was the first model, followed by the Waarship 1010, a fast regatta ship.
Three generations were built – the first with W 600, W 725 (quarter-ton) and W 870 (half-ton); the second with W 570, W 660 and W 730; and the third with the W 1010 from the 1980s, available with mahogany hulls and epoxy resin at extra cost.
Construction of the boat:
We place a layer of fiberglass on the hull's planks and painted with acrylic paint..
The deck is made with wood and painted.
Wooden pieces found on the deck and the masts are made with Acajou, Teak and Rose wood.
Ornaments are turning in Solid Brass.
Cotton rigging.