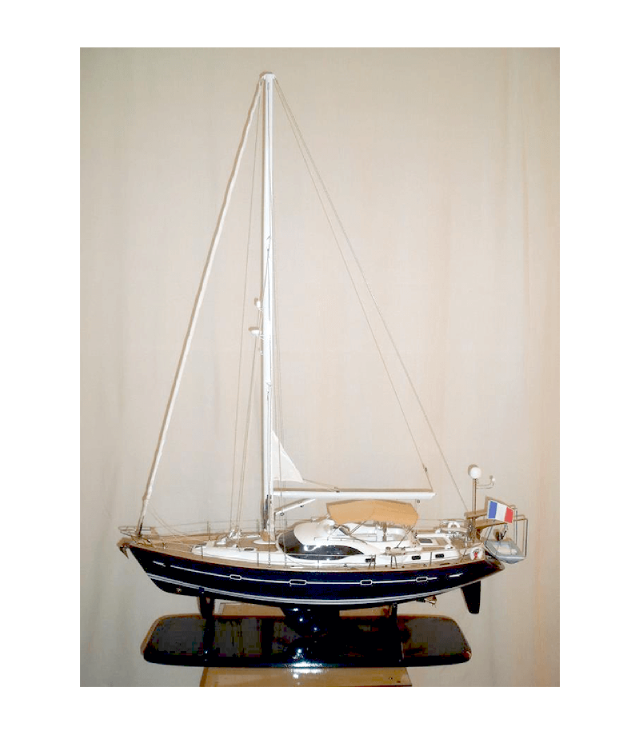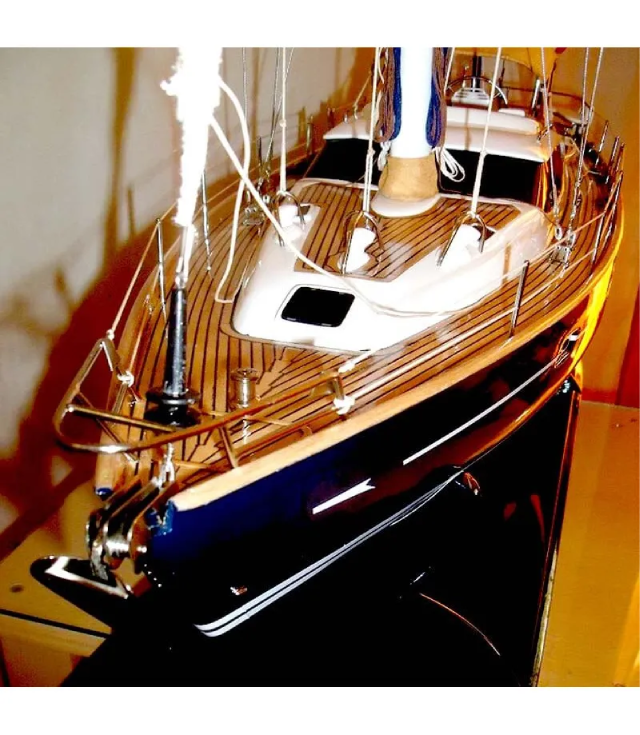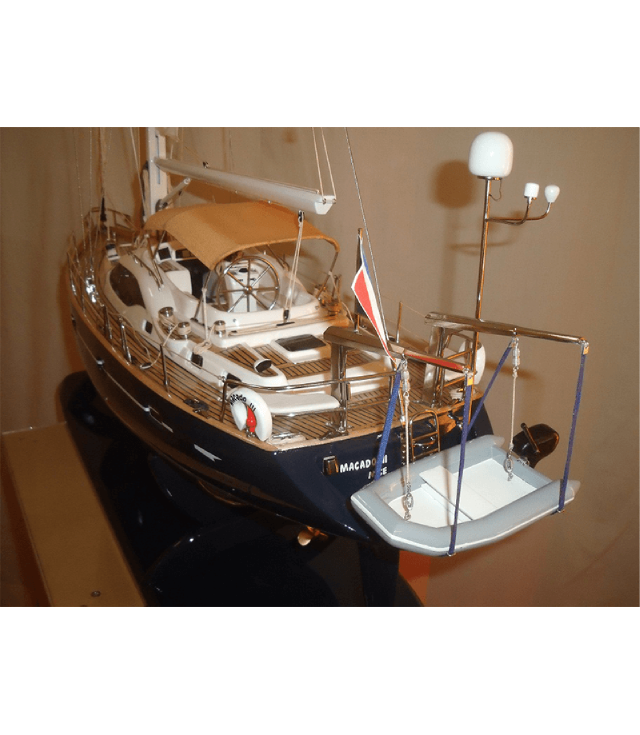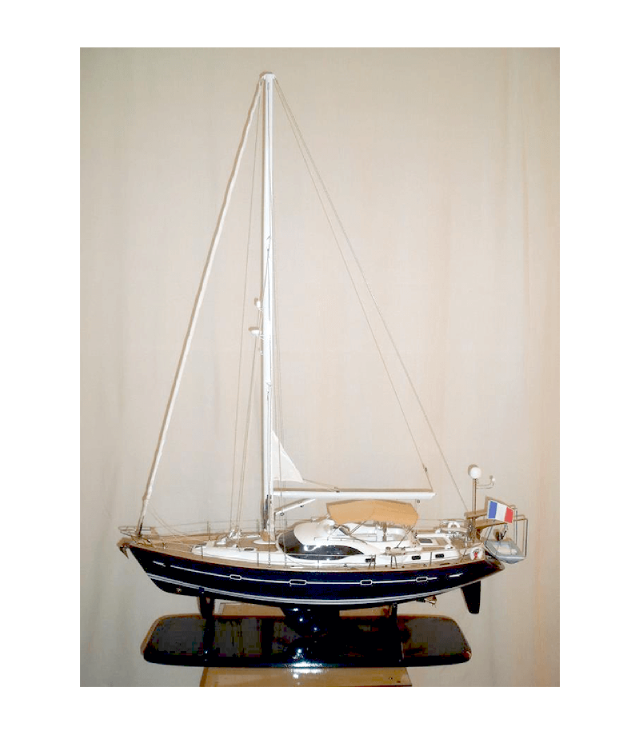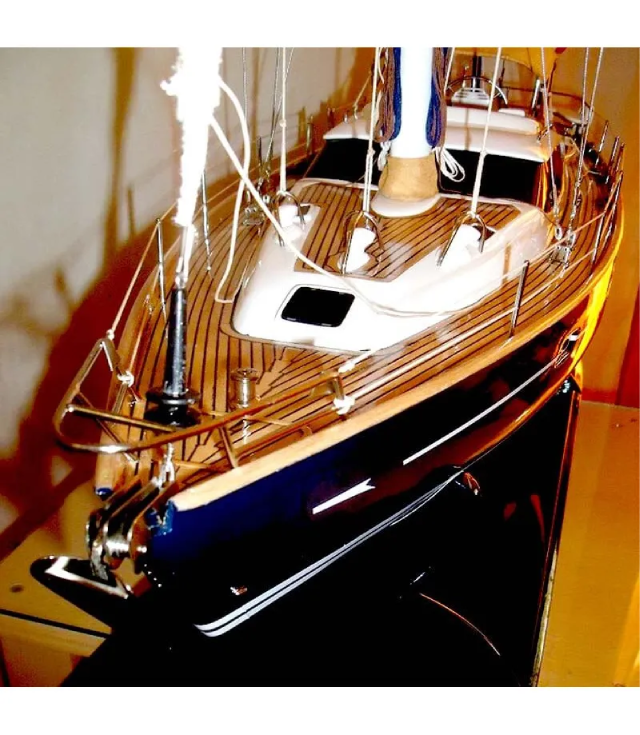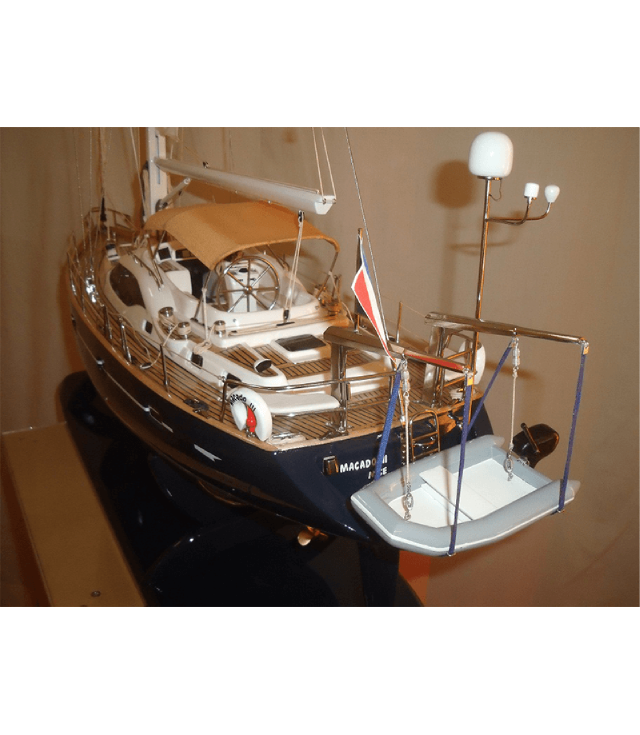 Macado Sailboat
Macado Modern Yacht
 Dimension: Length 82 x Width 24 x Height 120 cm.
History:
In 1820s, a time allowance system for yacht racing was established due to the varying designs of yachts. Bigger yachts were handicapped, prompting the development of ratings and one-design races.
The CCA created a formula for most racing/cruising boats in the 1920s. Macado Sailing Boat was invented by Thomas (Ben) Middleton in 1886. One-design racing uses boats with similar designs, while modern yacht races are separated into inshore, offshore, ocean, and around the world contests.
Construction of the boat :
We place a layer of fiberglass on the hull's planks and painted with acrylic paint.
Deck is made Beech wood.
Wooden pieces found on the deck and the masts are made with Acajou, Teak and Rose wood.
Ornaments are made with Solid Brass.
Cotton sails and cotton rigging.