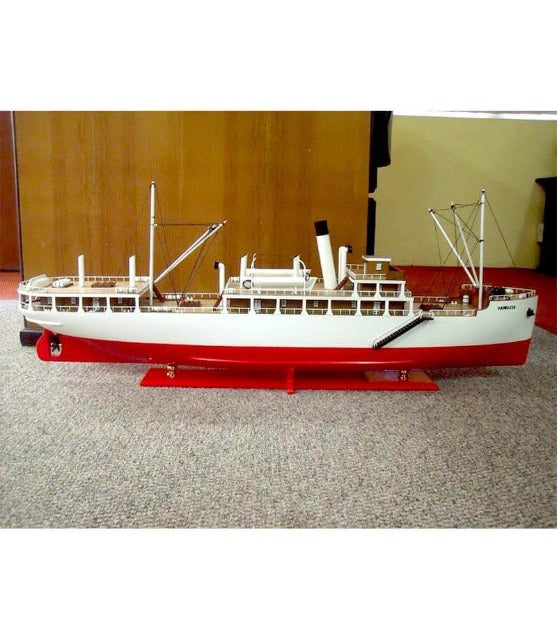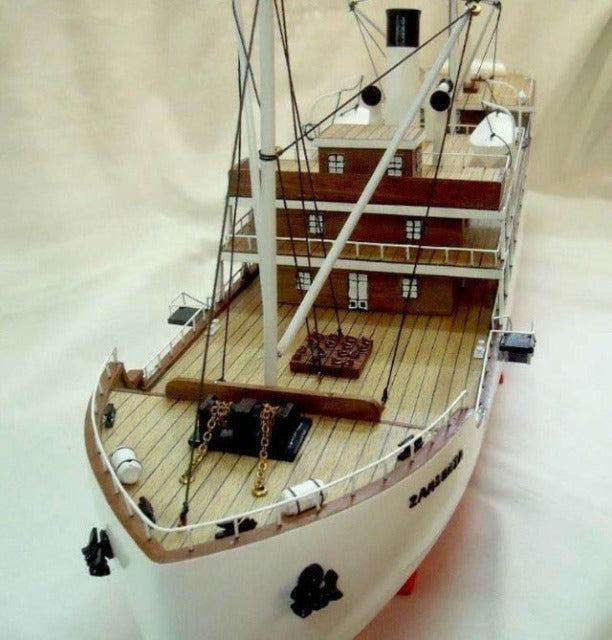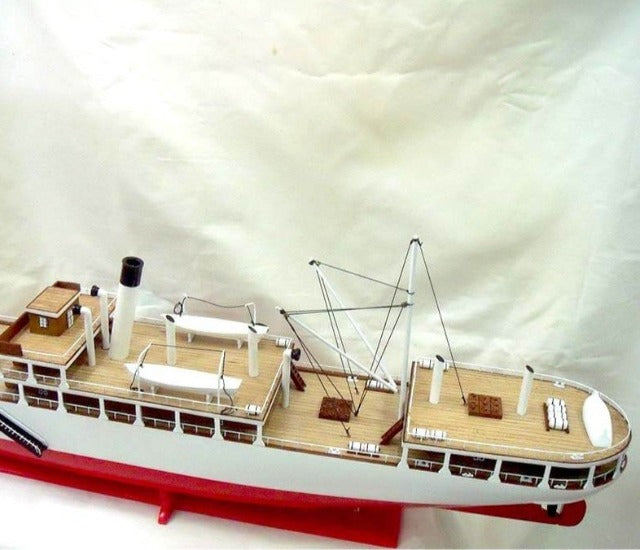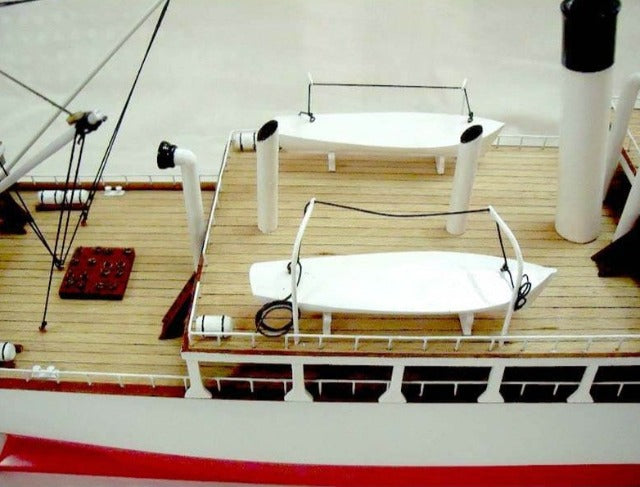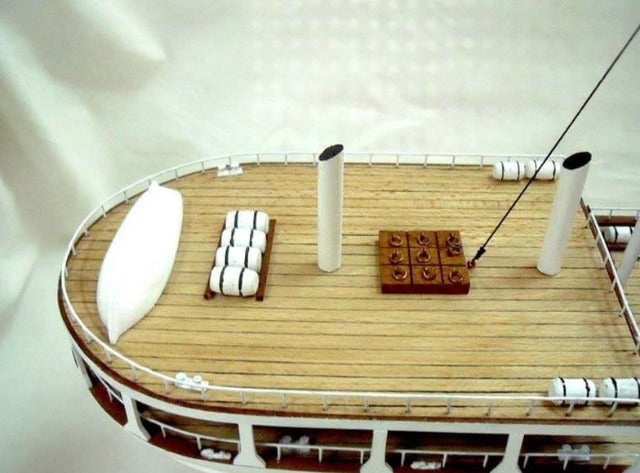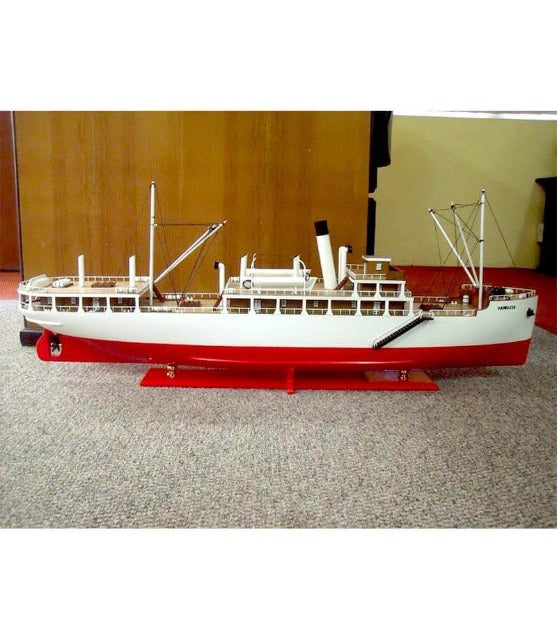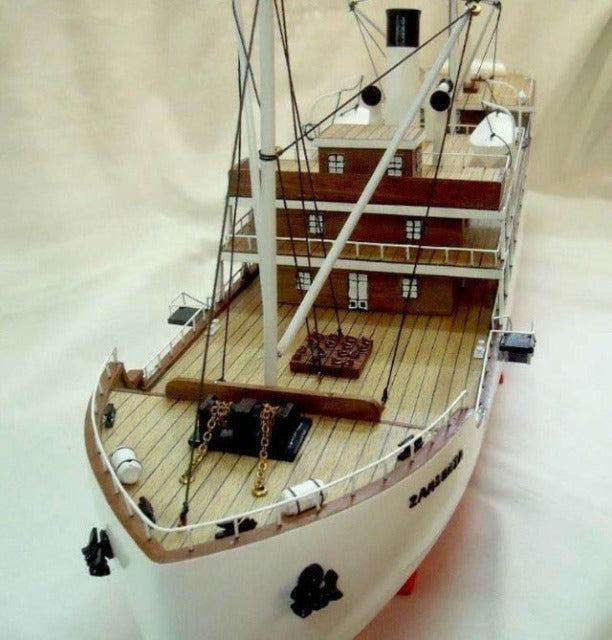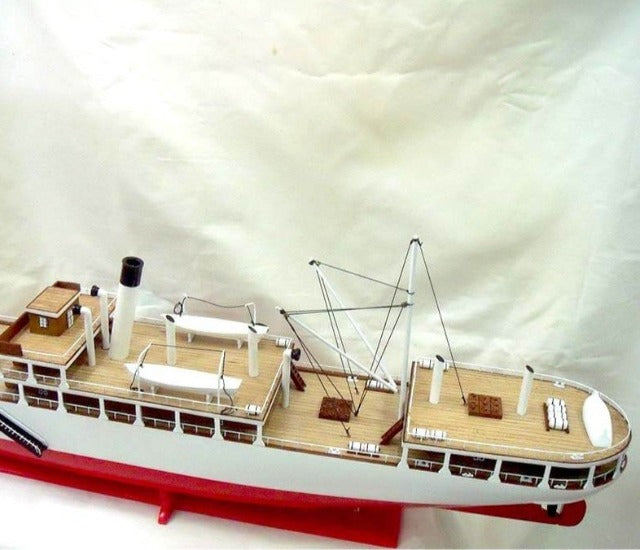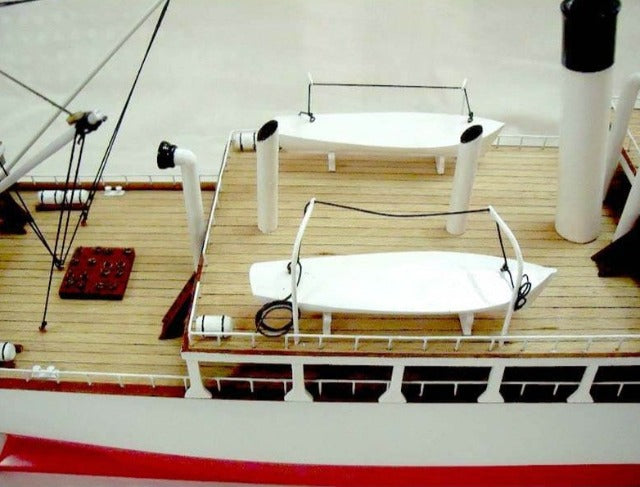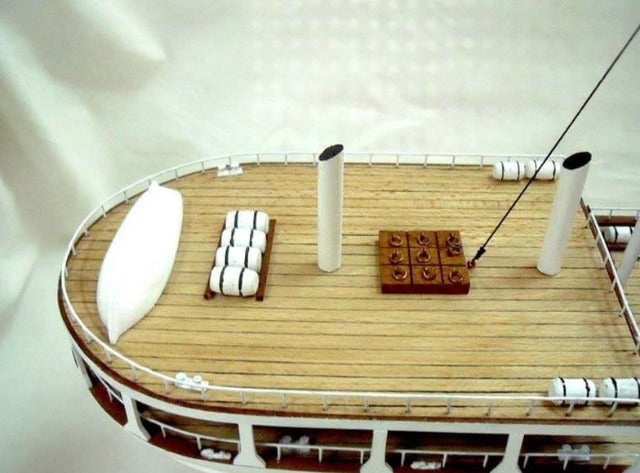 Zambezia Cargo Boat 1949
Zambezia Passsanger Cargo Boat 1949
Dimension: Length 80 x Width 13 x Height 31 cm.
Zambezia owned by Rogers & Co. (Colonial Steamships Co., Ltd) of Port Louis Mauritius. Scrapped in Karachi 1951, replaced by MV Mauritius.
Cargo vessels
carry chemicals, foods, etc., container ships carry intermodal containers and tankers carry liquid cargo.
in, ore and other similar products in loose form. However, specialized types of cargo vessels include container ships and bulk carriers.
Construction of the boat:
We place a layer of fiberglass on the hull's planks and painted with acrylic paint.
Deck made with Beech wood.
Ornaments are made in zinc metal and painted.
Rigging made with cotton and nylon waxed in beeswax.