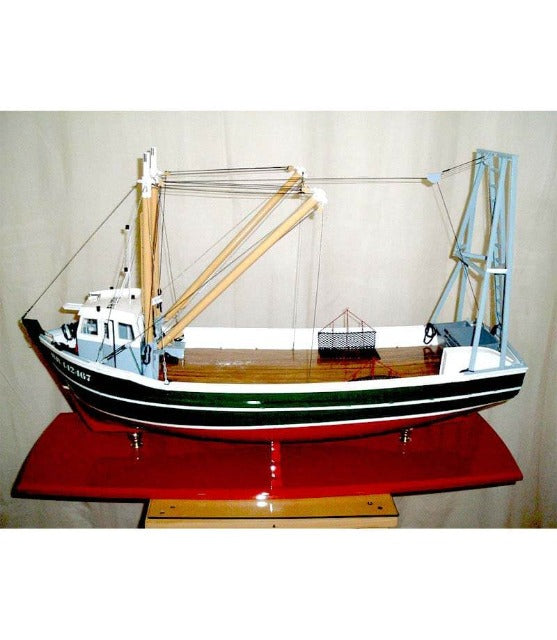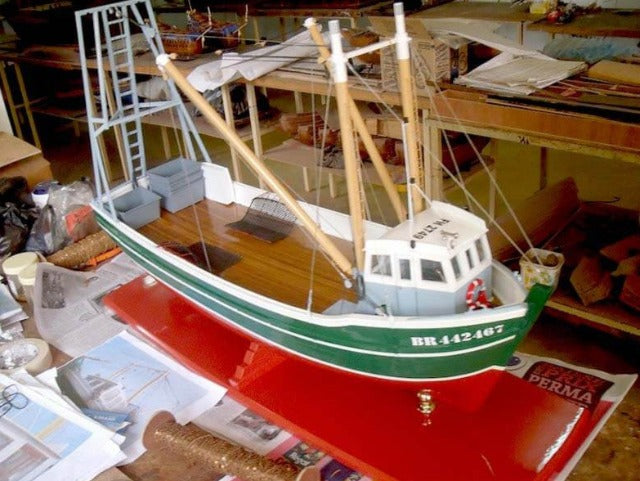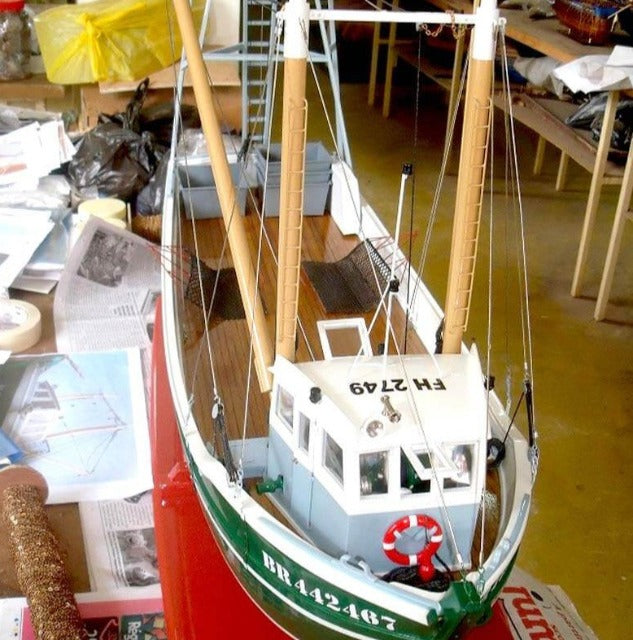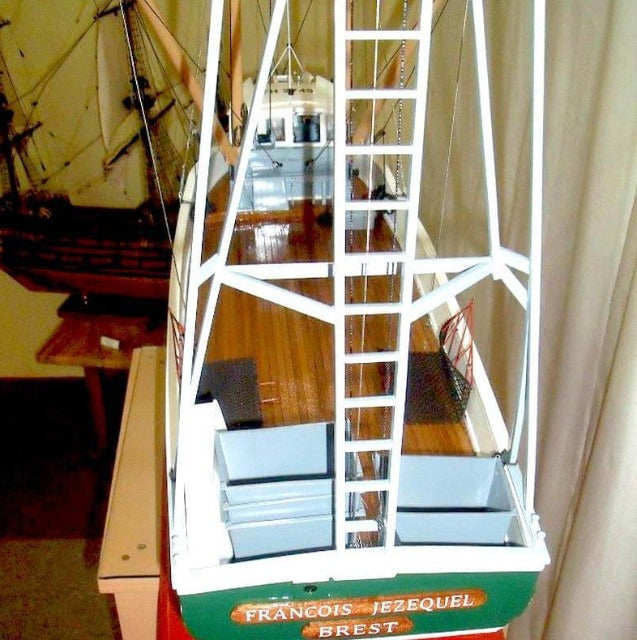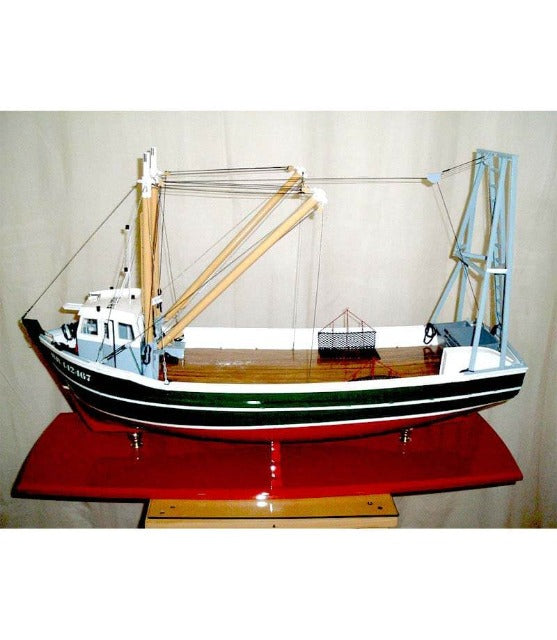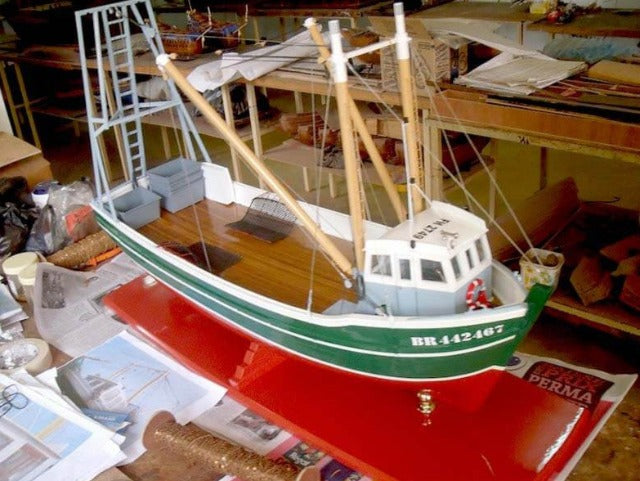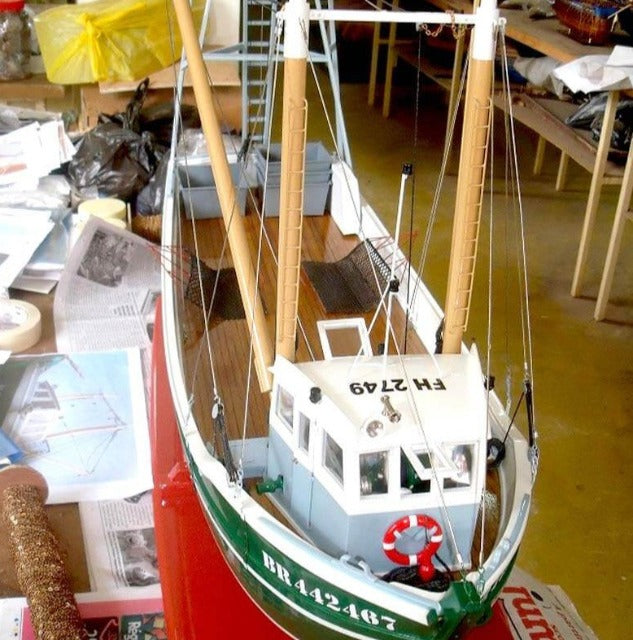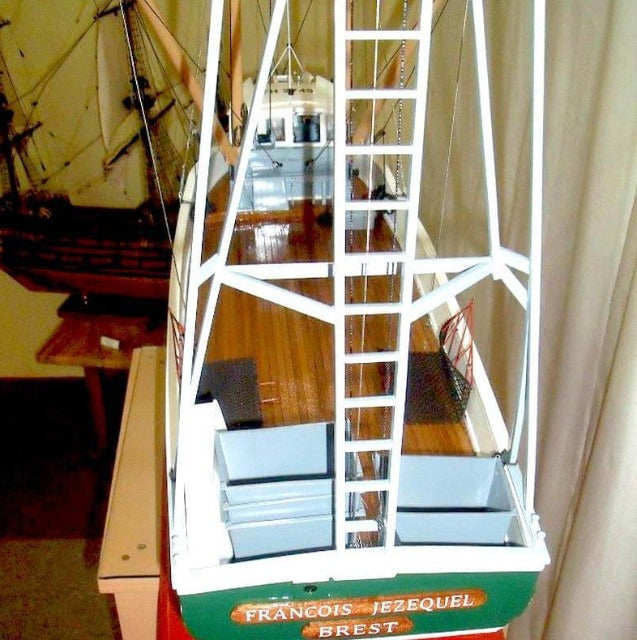 Oyster dredging boat
Oyster boat
Dimensions: Length 81 x Width 25 x Height 74 cm.
Oyster boats, traditional wooden trolls built in the 60s, are 13 meters long with a forward cabin and mast for dredging.
Experts control and maintain parks, sowing, harrowing, and harvesting oysters by dragging.
Fishing dredges, also called scallop or oyster dredges, are towed along the sea floor to catch species. 4.6 million vessels, some with steel hulls and compartments, use trawl nets and outriggers to haul shrimp.
Construction of the boat:
We place a layer of fiberglass on the hull's planks and painted with acrylic paint.
Decks made with small planks of Oak wood.
Masts and other pieces on the deck are made Teak and Acajou.
Ropes are cotton and nylon waxed in the bee wax to do the rigging.