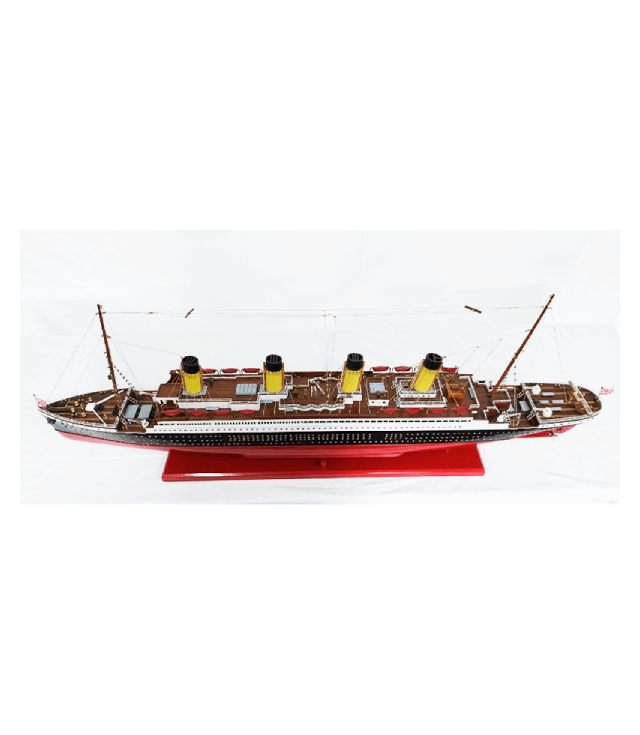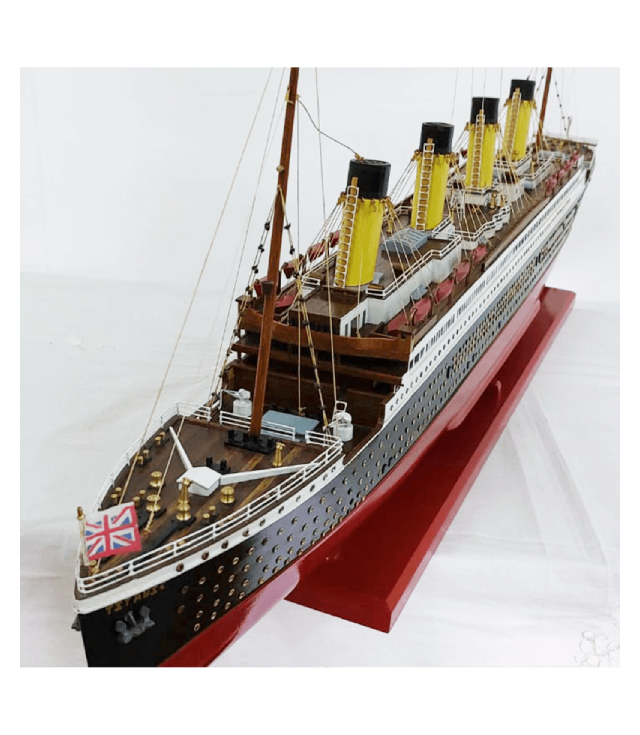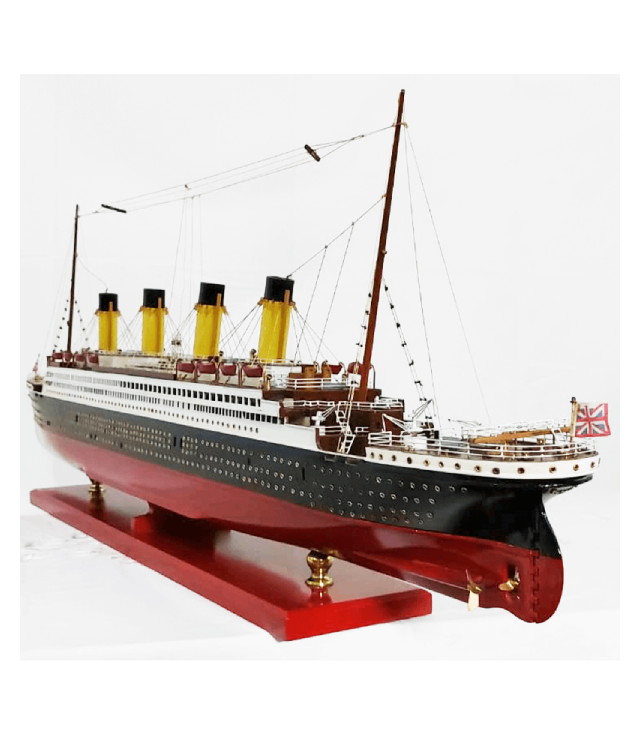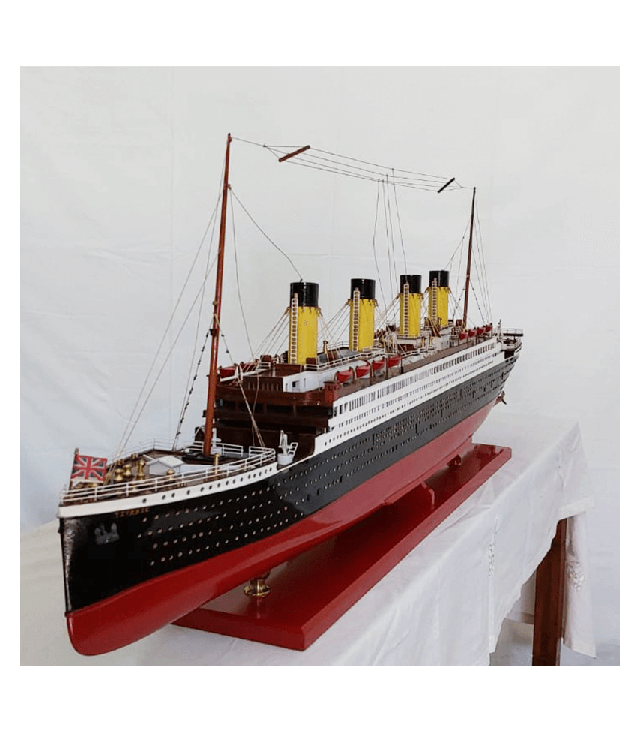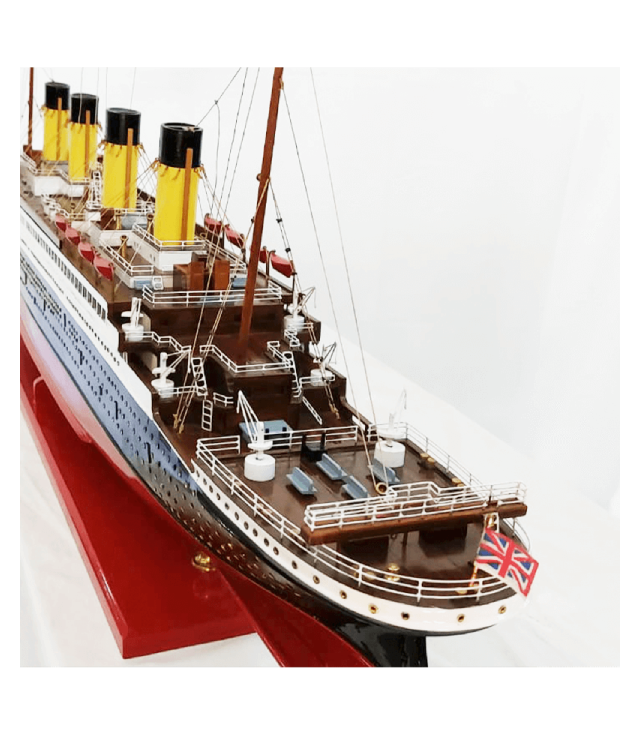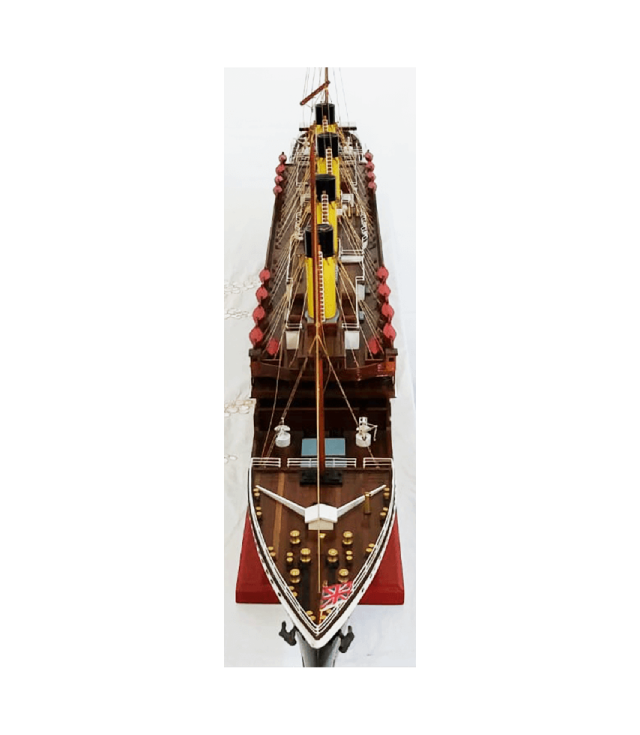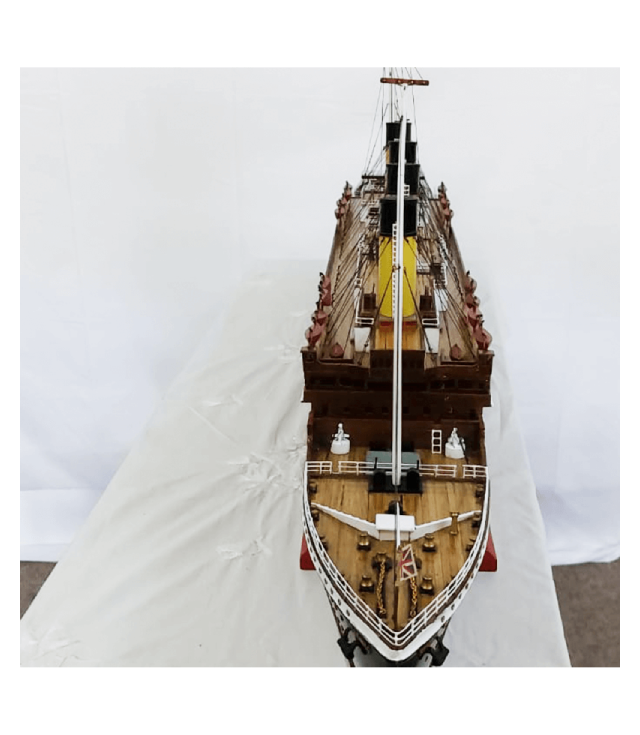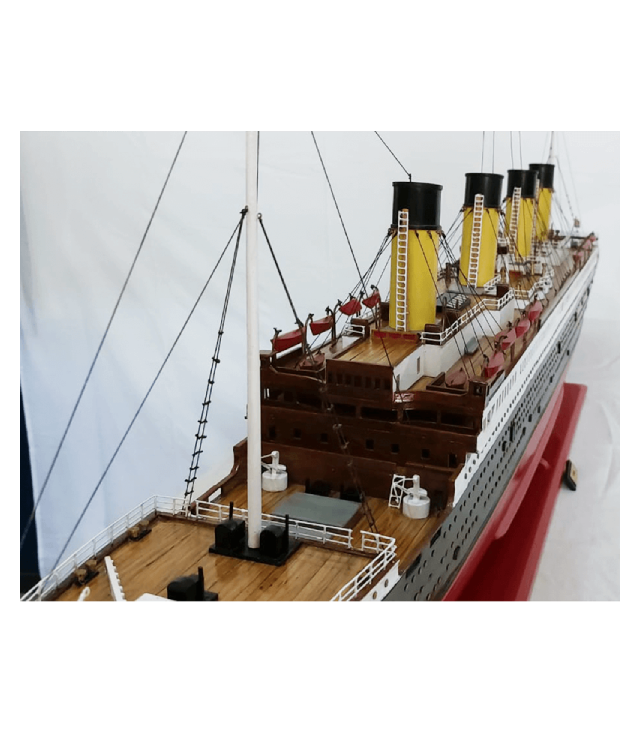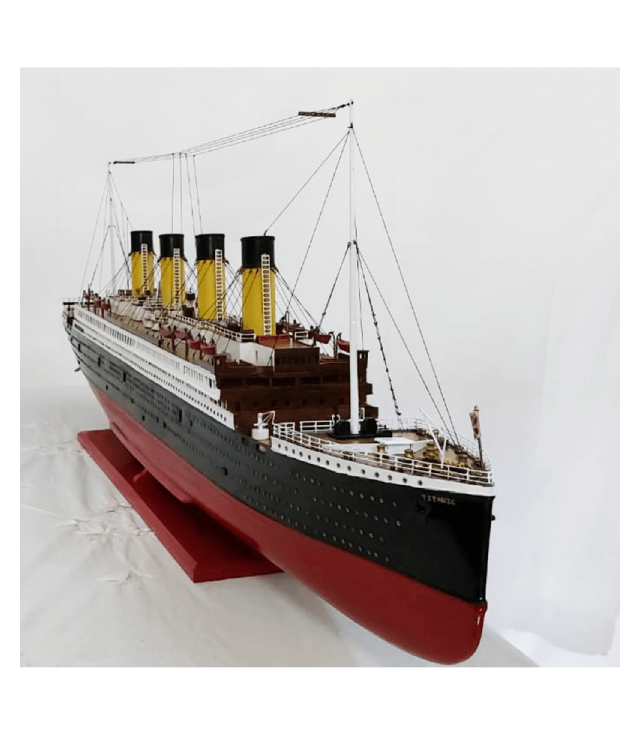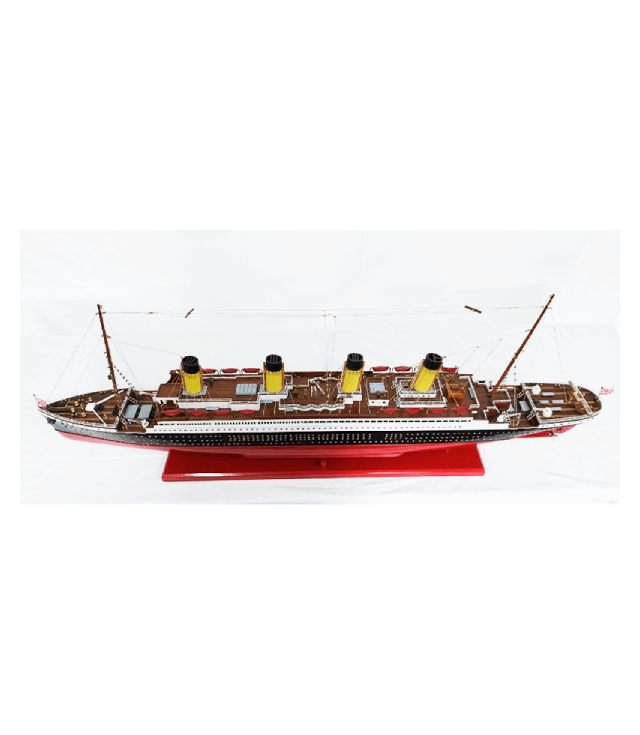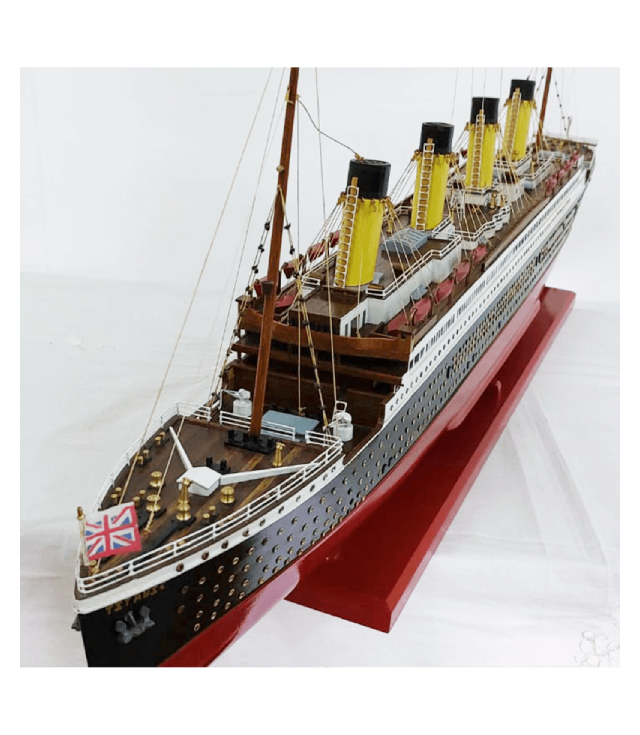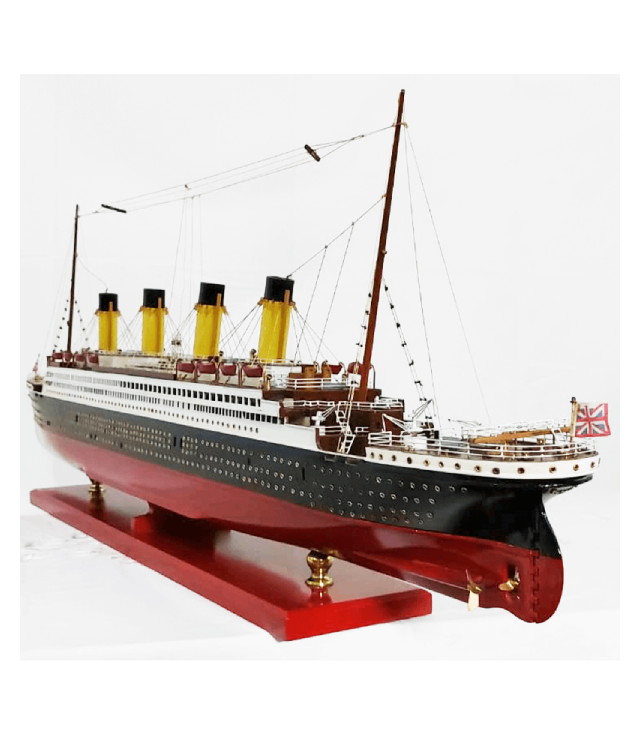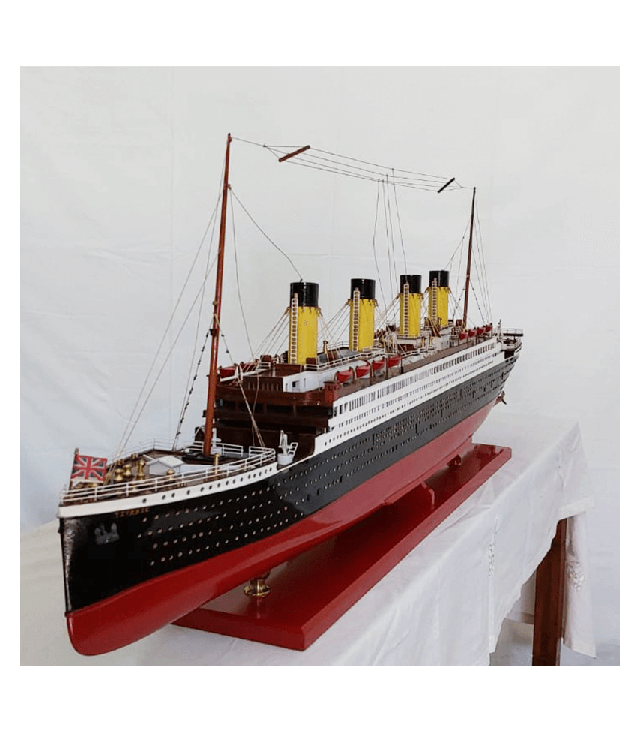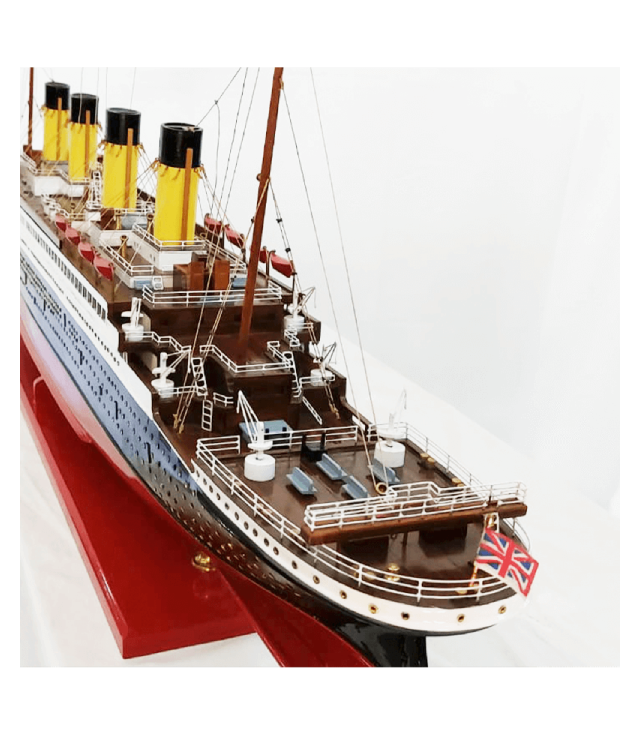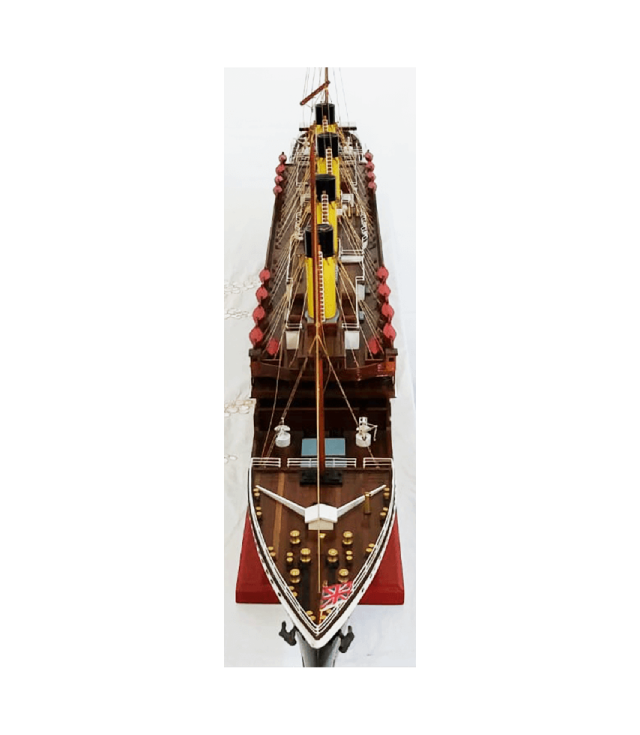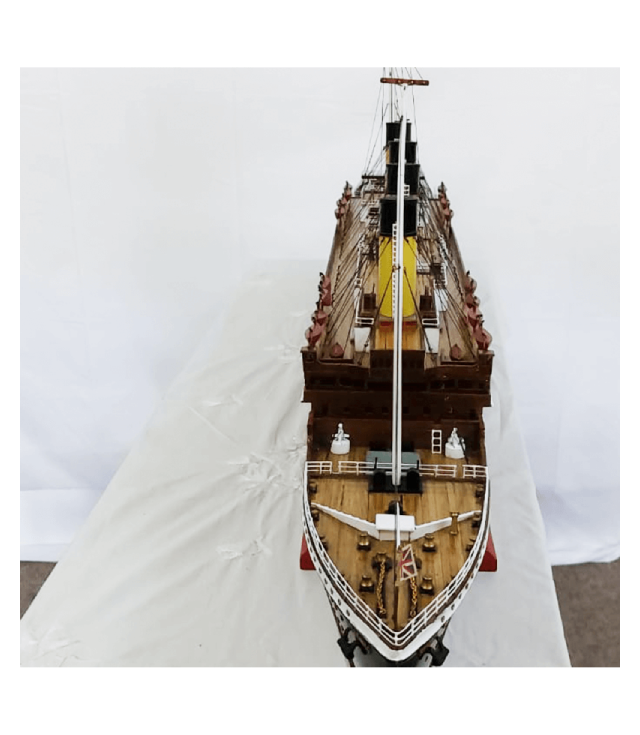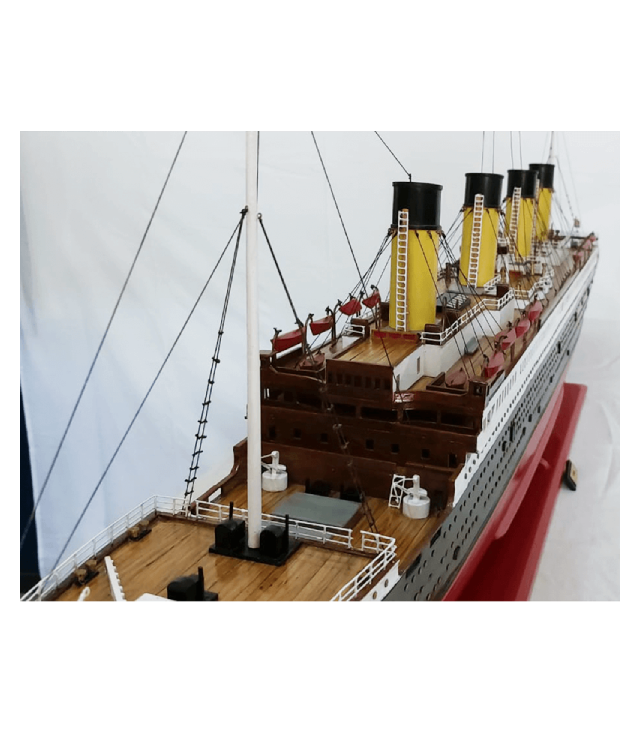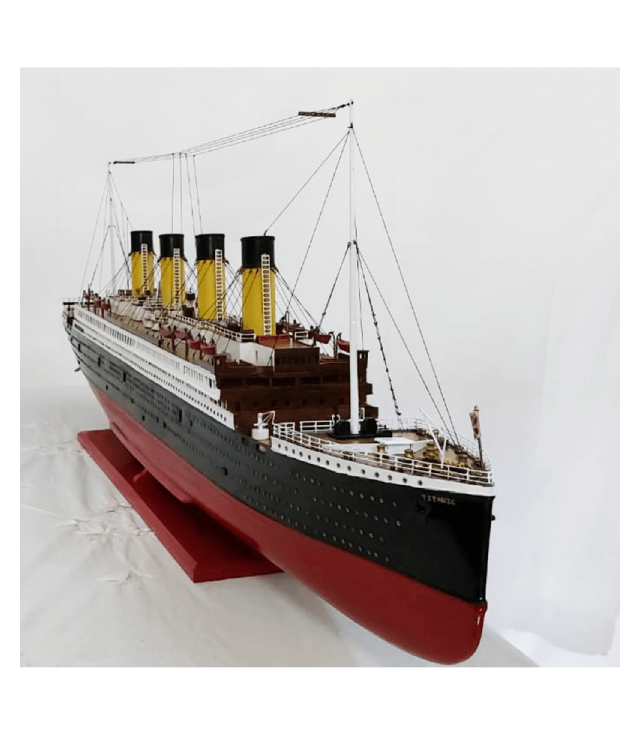 Titanic
Titanic Cruise Liner Model
Dimension: Length 100cm x Width 13cm x Height 35cm - Grade A / Museum Quality 
Dimension: Length 134cm x Width 16cm x Height 40cm - Grade A / Museum Quality 
Dimension: Length 150 cm x Width 18 cm x Height 45 cm - Grade A / Museum Quality 
Construction of the boat :
• We place a layer of fiberglass on the hull's planks and painted with acrylic paint.
• Deck made with small planks of Sapele wood.
• Wooden pieces found on the deck, lifeboats and the chimneys are made with Acajou wood and painted.
• Some pieces are molded in Zinc metal and painted.
• Certain pieces are crafted into Solid Brass.