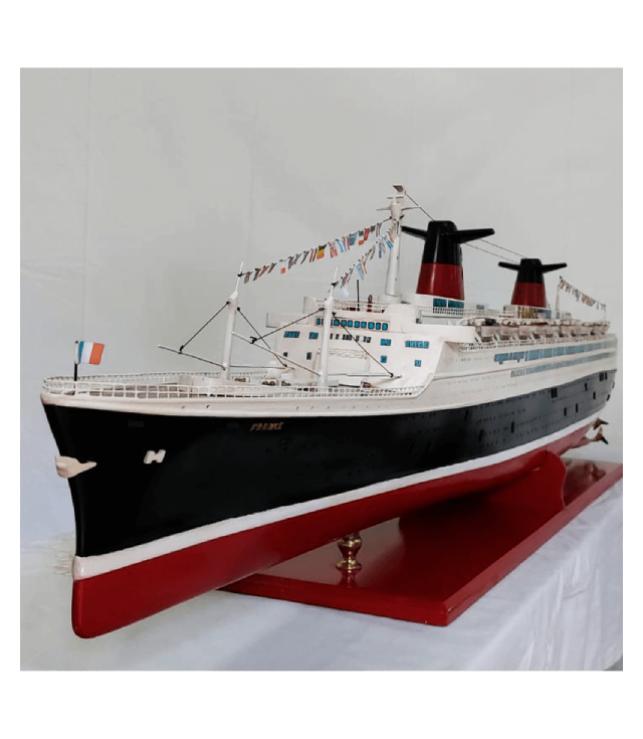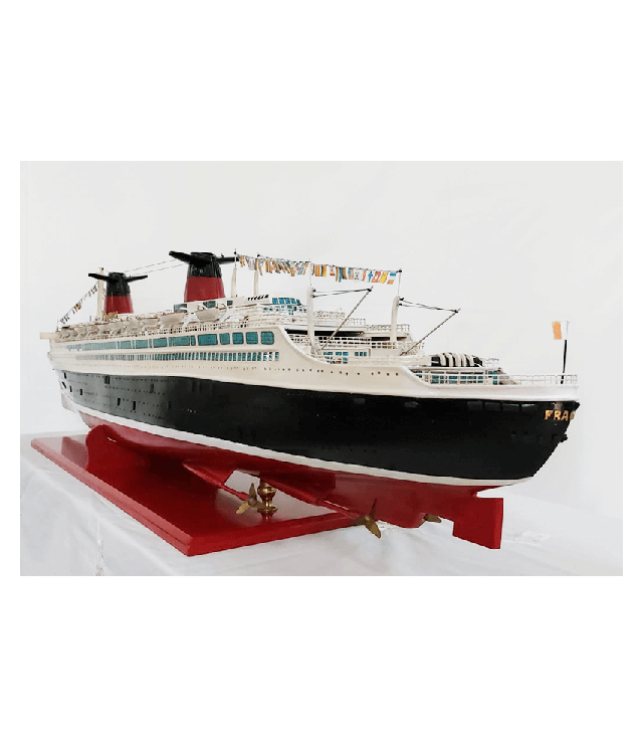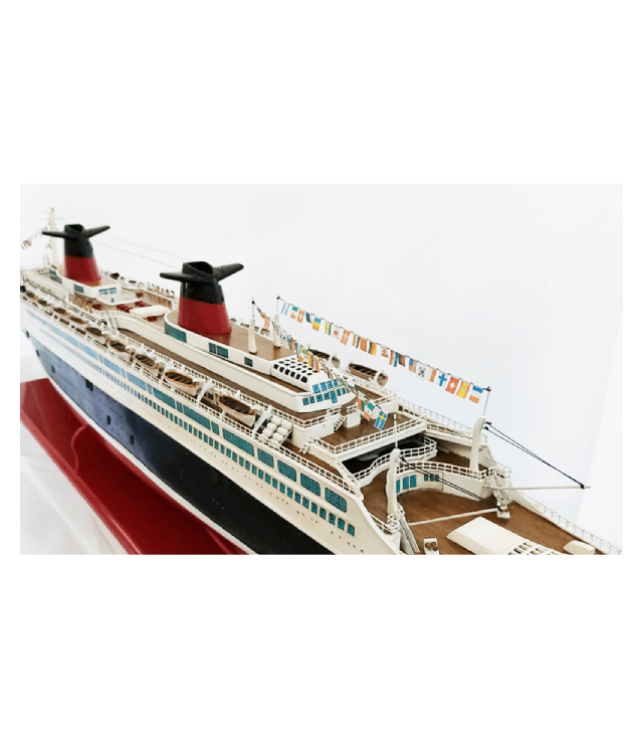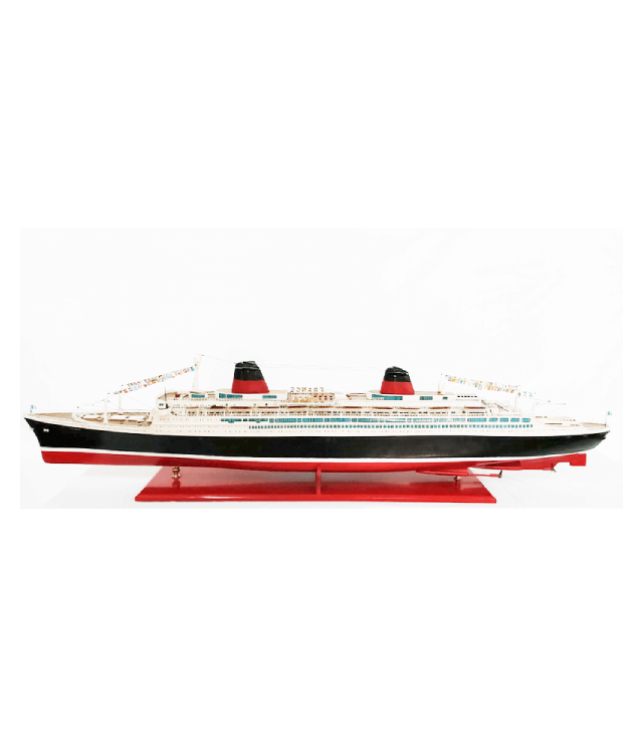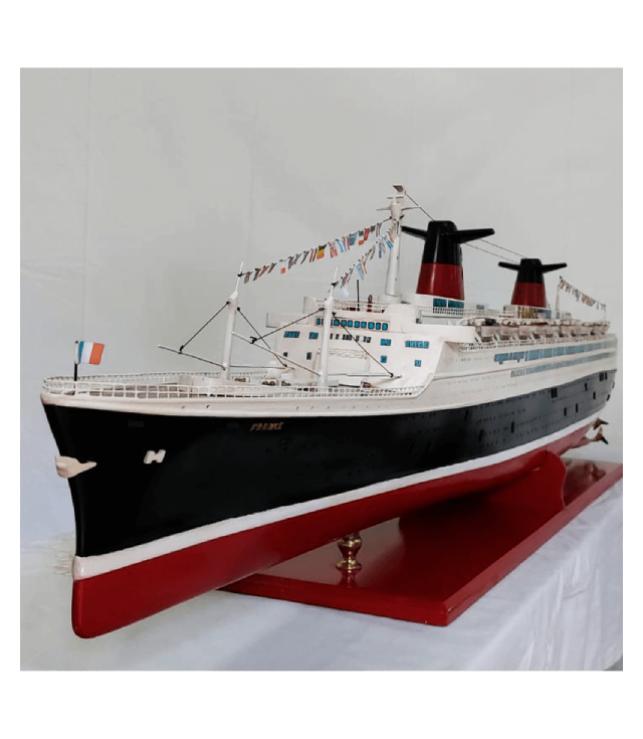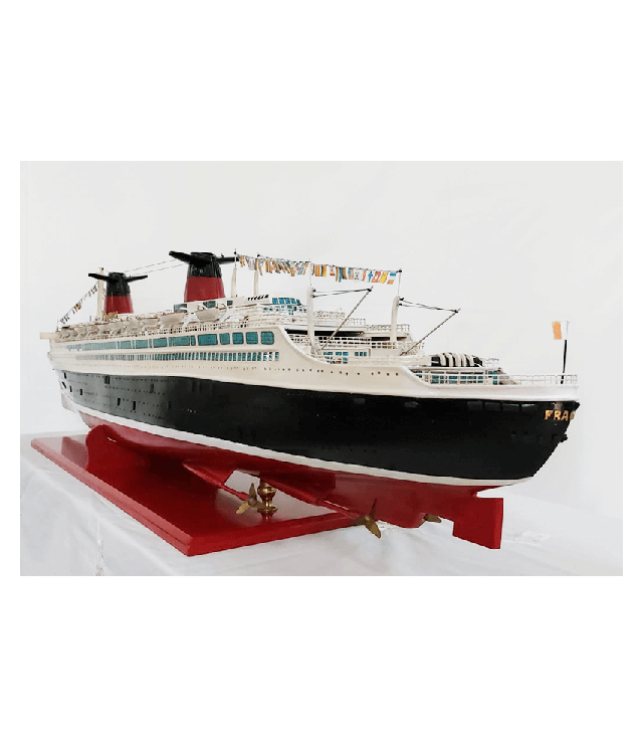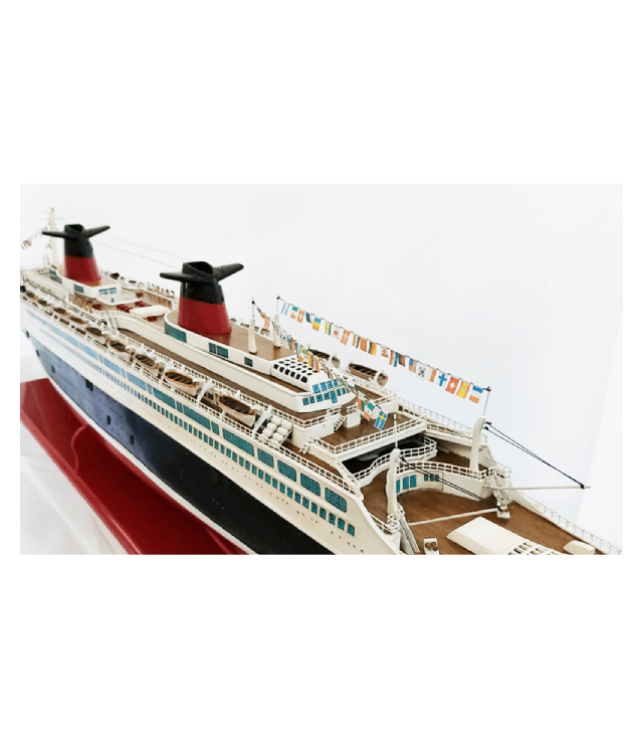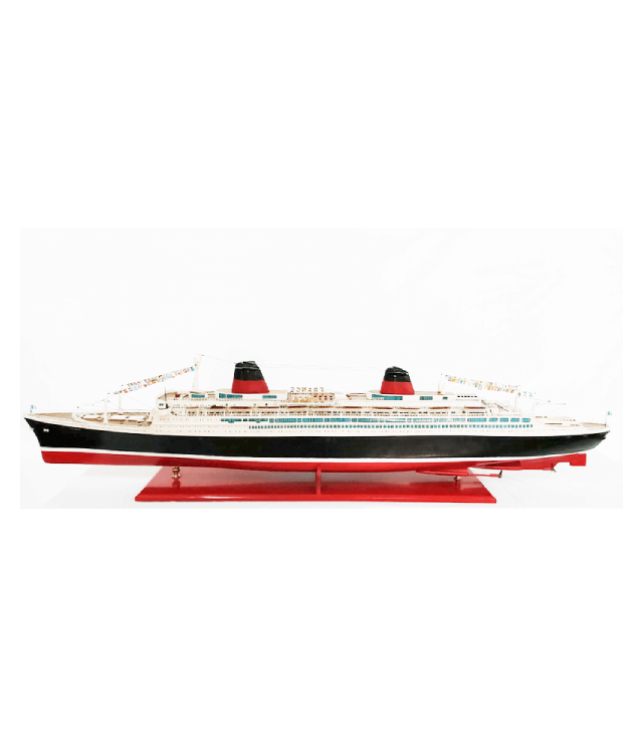 Paquebot France
Paquebot France Ship Models
Dimension: Length 160cm x Width 19cm x Height 40cm - Grade A / Museum Quality 
Construction of the boat :
We place a layer of fiberglass on the hull's planks and painted with acrylic paint.
Deck made with small planks of Sapele wood.
Wooden pieces found on the deck, lifeboats and the chimneys etc, are made with Acajou woods and painted.
Some pieces are molded in Zinc metal and painted.
Ornaments are made using Solid Brass.