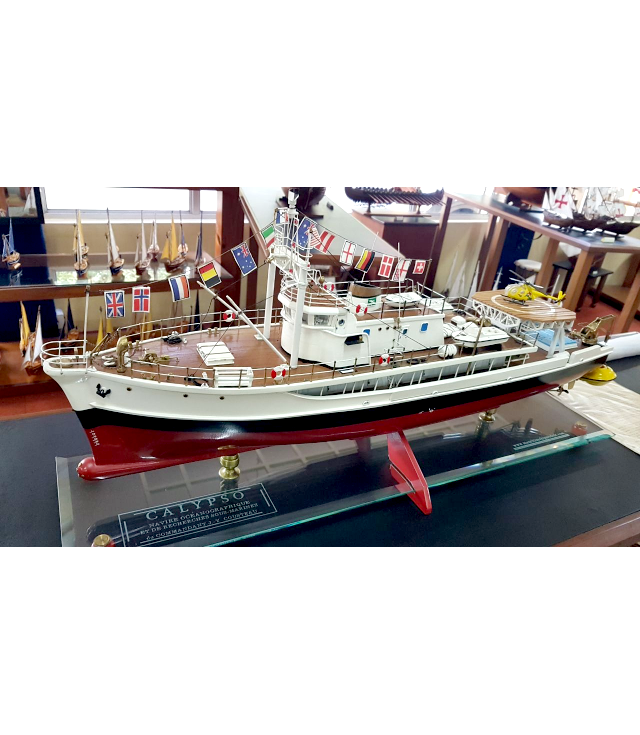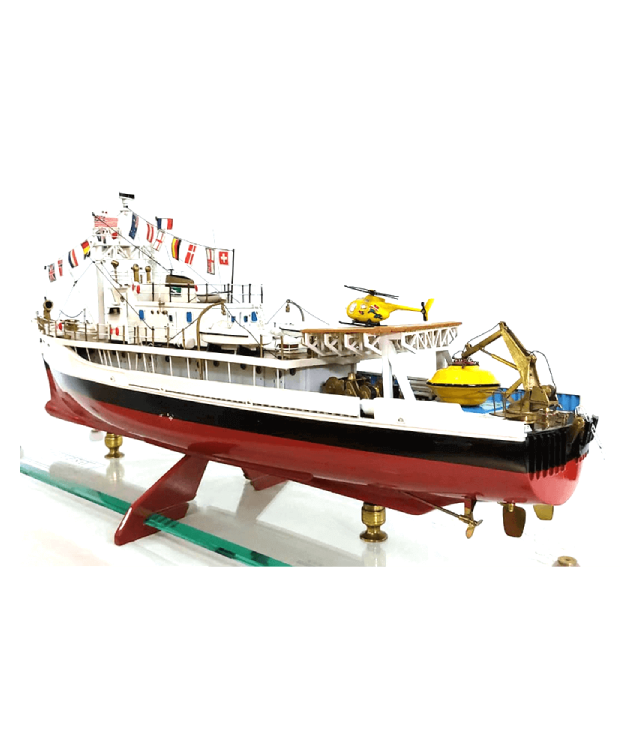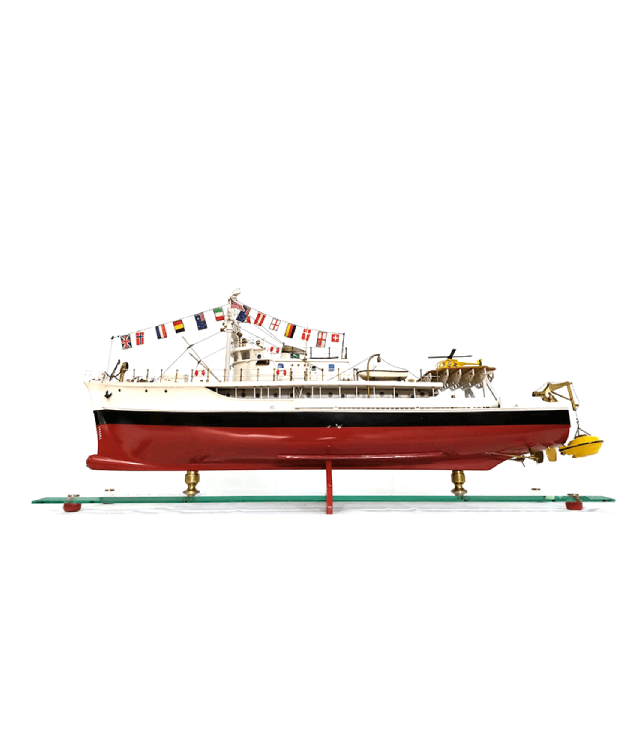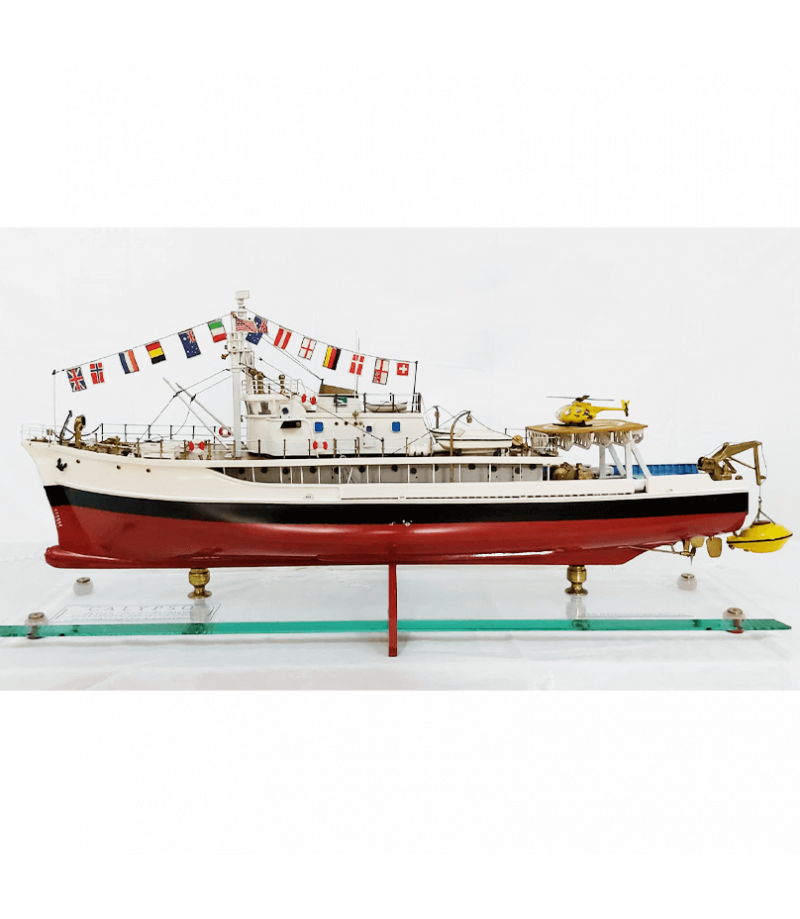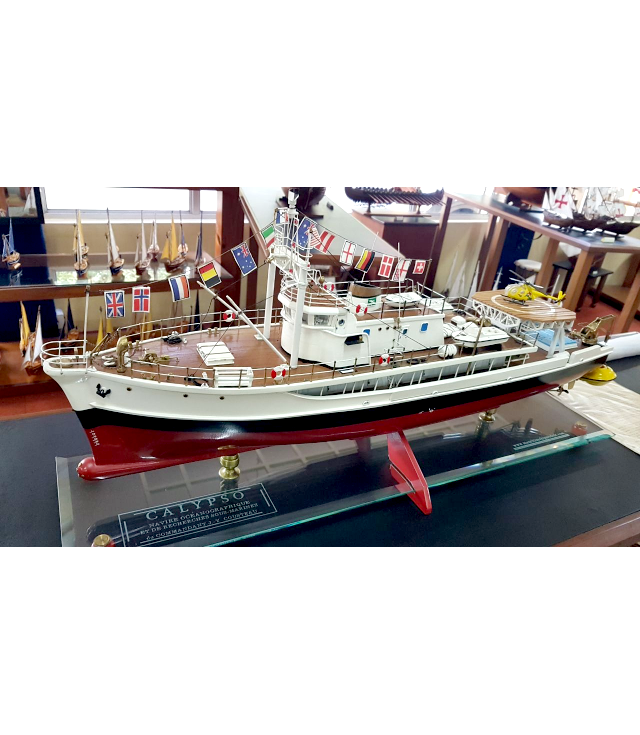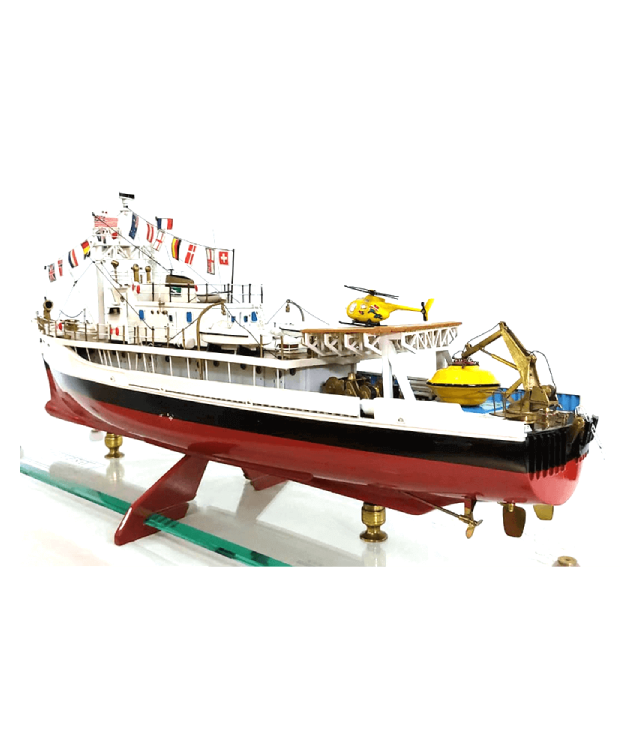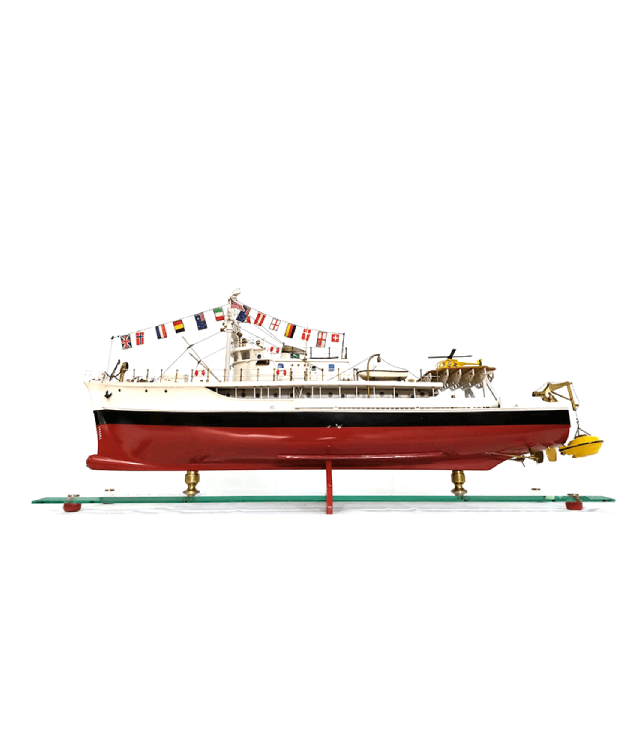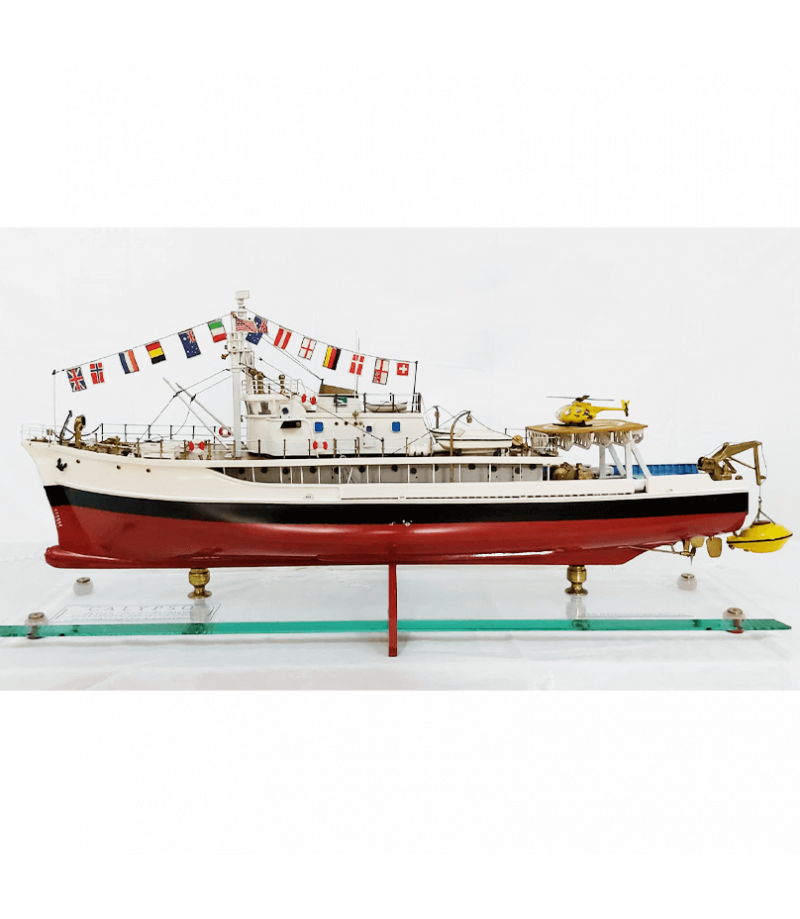 Calypso
Calypso Ship Model
Dimensions: Length 85 x Width 18 x Height 40 cm.
Grade A + / Museum Quality.
Construction of the boat :
• The hull is made of wood and a layer of fiber glass on the wooden hull and painted with acrylic paint.
• The deck is made of small planks of Teak wood and varnished.
• The cabin and other pieces are made of wood Sapele and painted.
• Some pieces are molded in Zinc metal and painted.
• The ornaments are molded and turning in solid brass.
• The model is presented on a glass base and two Brass Pion on each side.