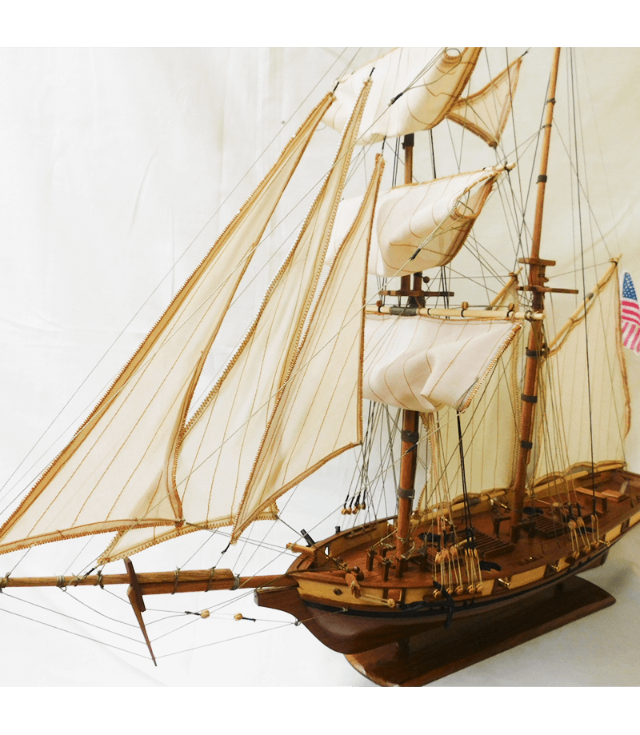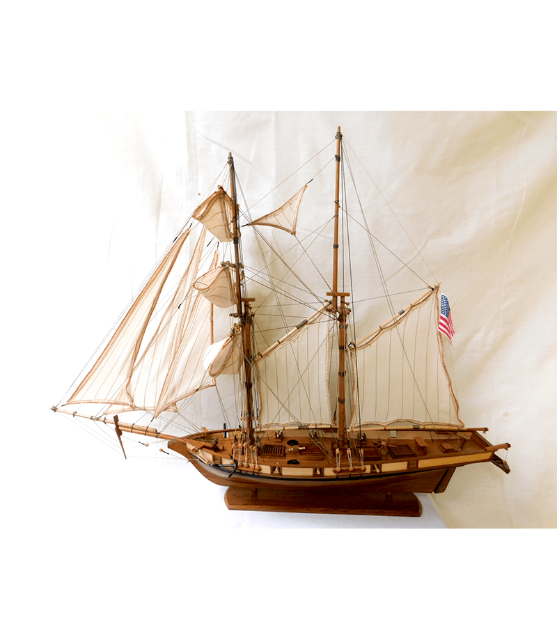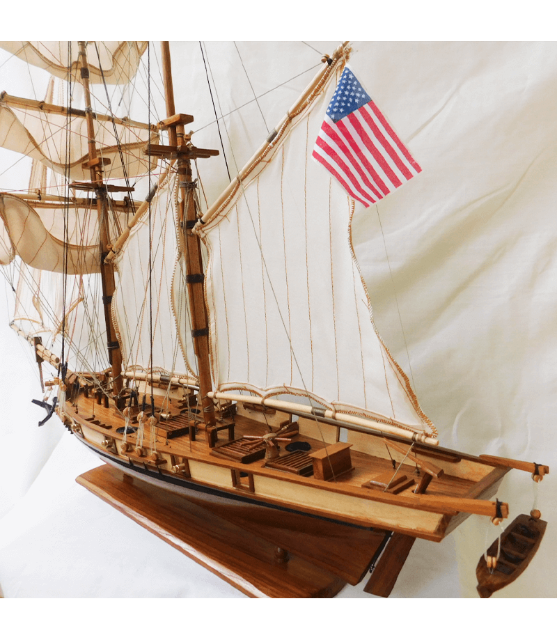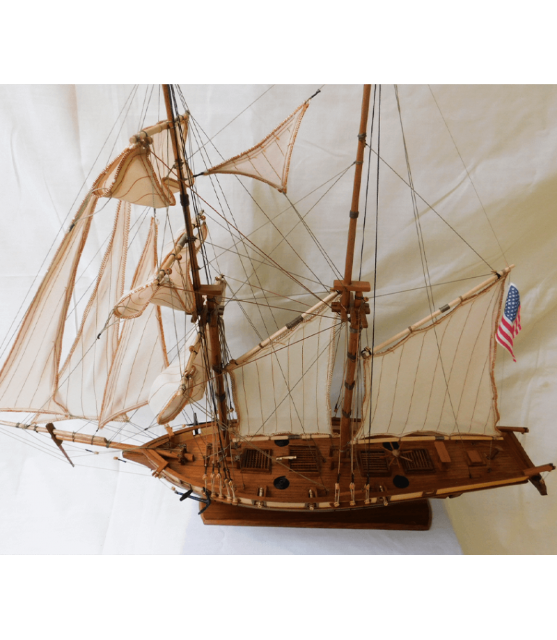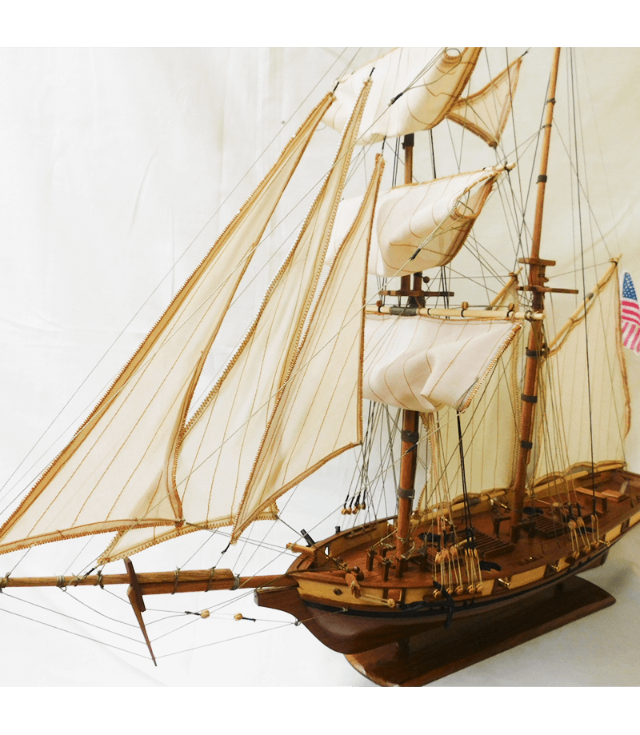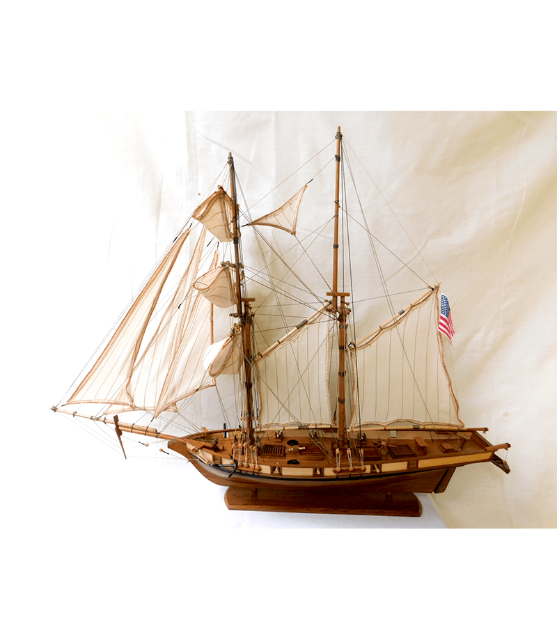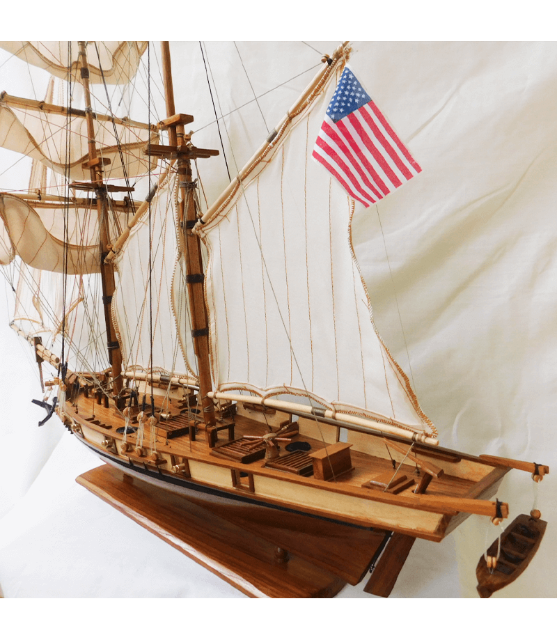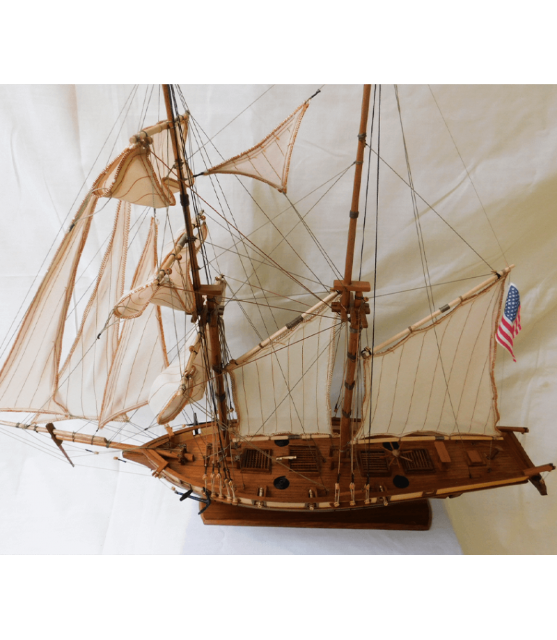 Albatros Model Ship
Albatros Ship Model
Dimensions: Length 74 x Width 22 x Height 57cm.
Albatros ship mainly transported timber (west coast) and coal (east coast). Shipyard: Amsterdam, Netherlands
Albatros was a schooner built in Amsterdam and inspired by French frigates which frequented American waters. Its gun deck was added in Baltimore in 1840. The schooners later spread across the globe. Albatros arrived at W. Price Hunt's Astoria post in 1813 with news of the War of 1812.
Superior Quality Albatros ship model.
Construction details:
We place a layer of plank on the hull, Teak wood for the model Varnished.
Decks made with small planks of Oak wood.
Masts and all the pieces on the deck are made Teak, Acajou and Beech wood.
Anchors, and canons are molded in Zinc metal and painted.
Cotton sails are tinted in the tea.
Ropes are cotton and nylon waxed in the bee wax to do the rigging.