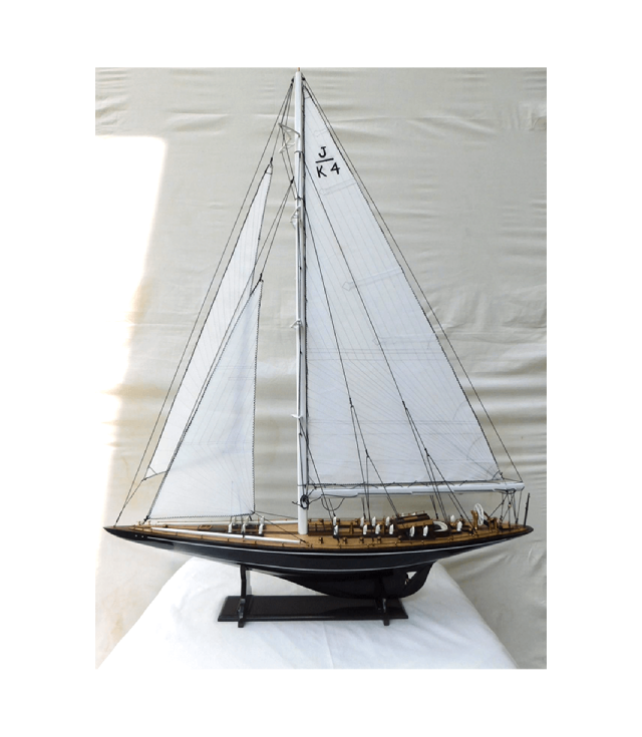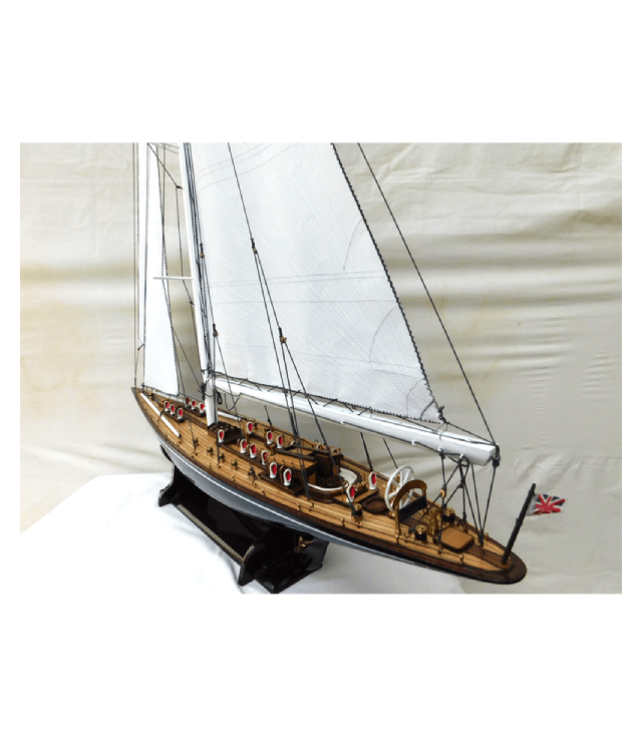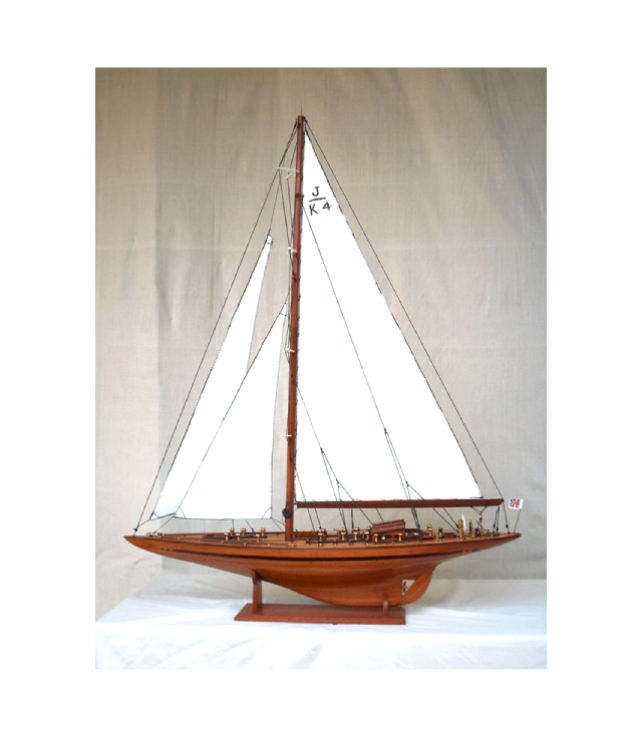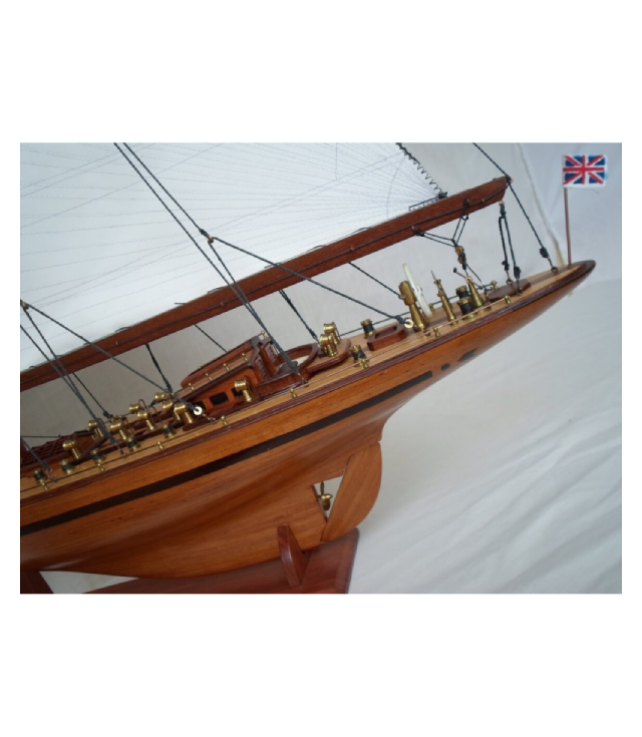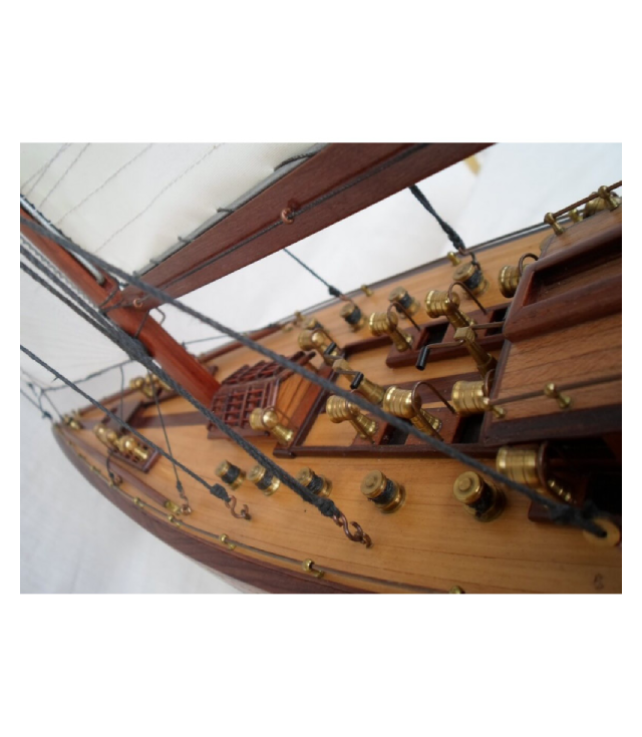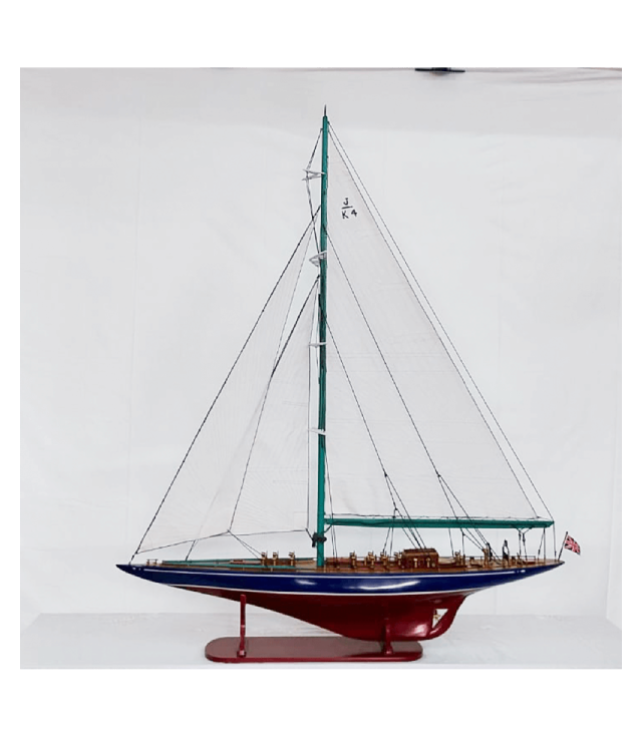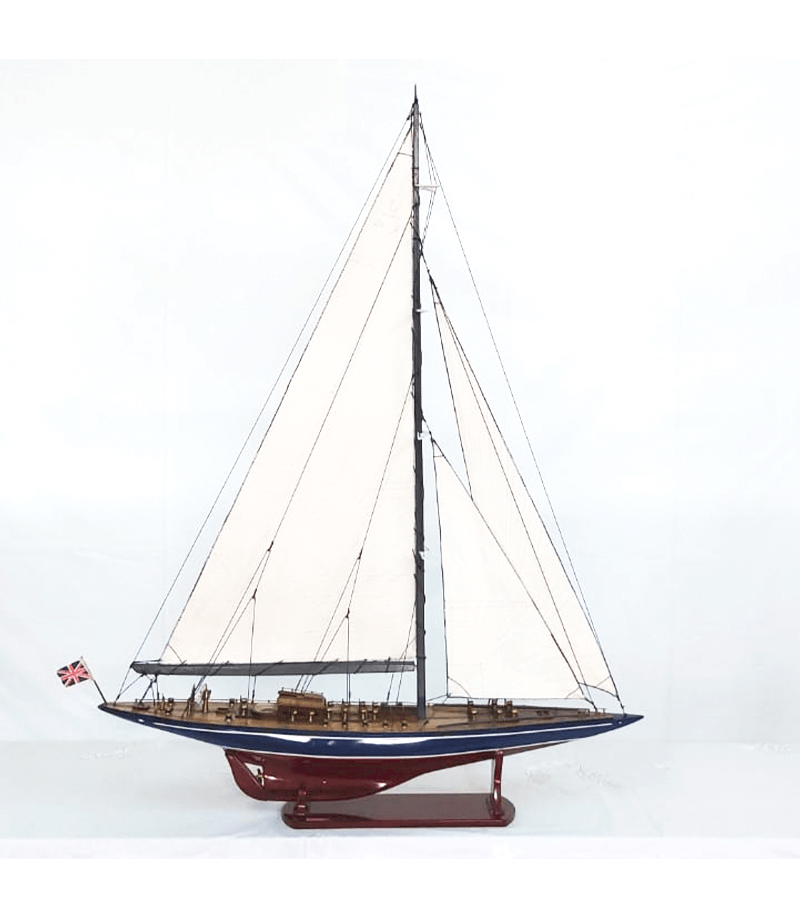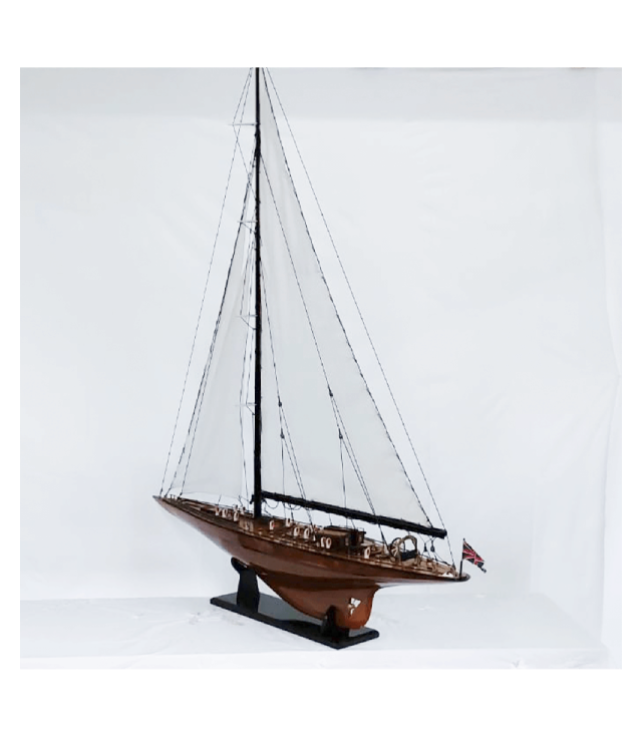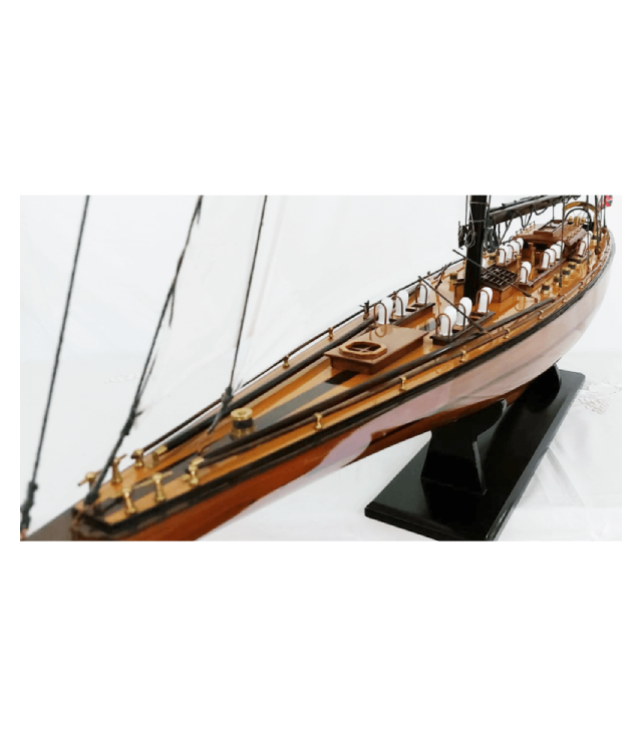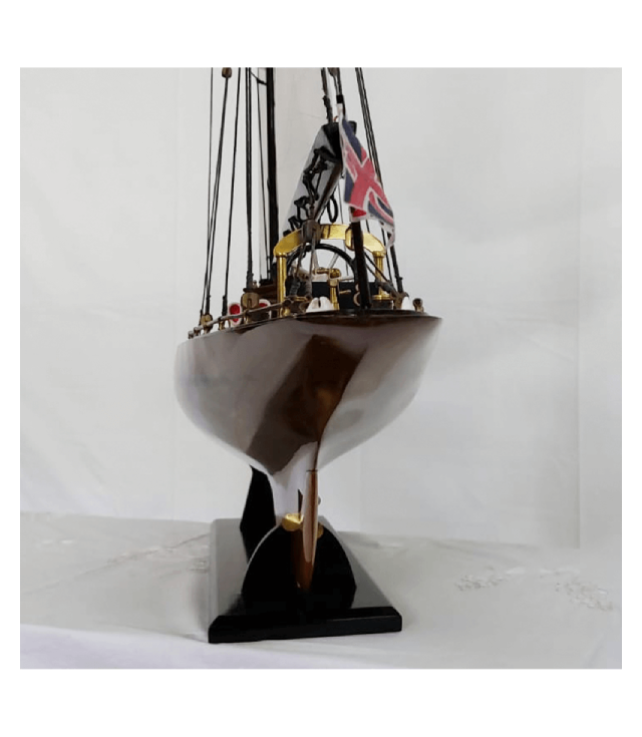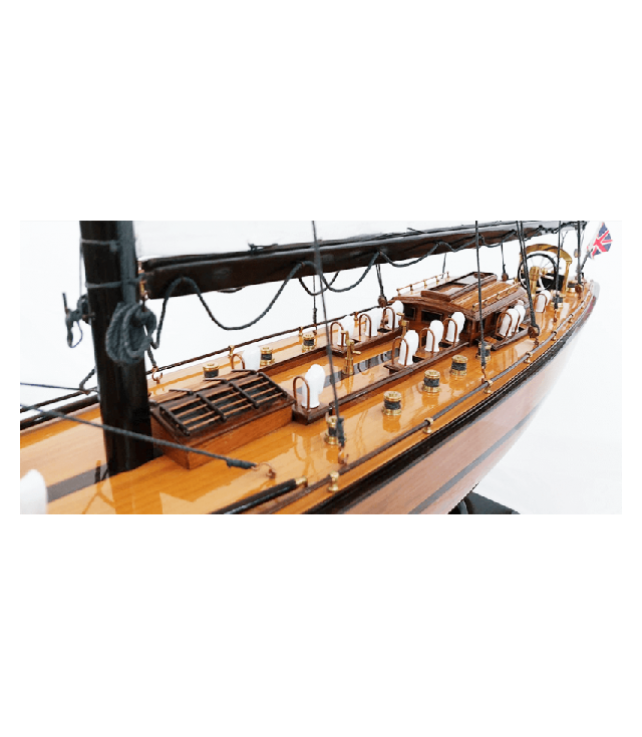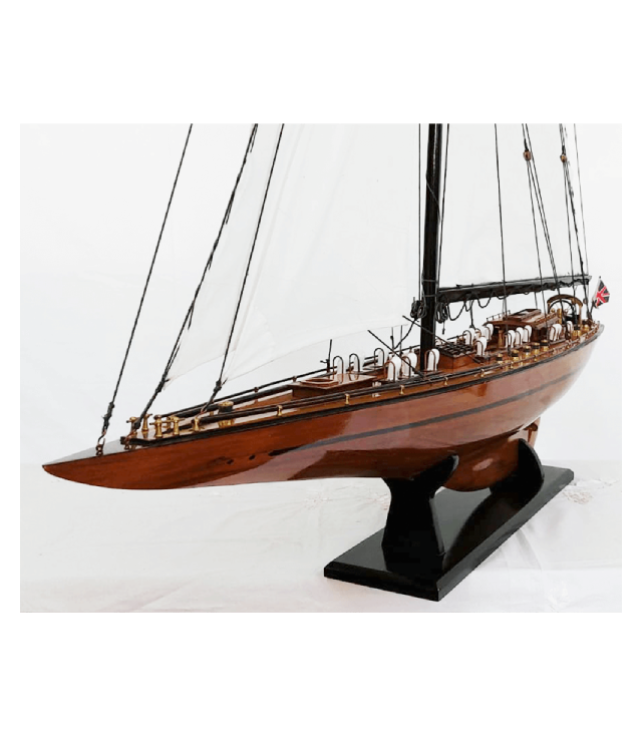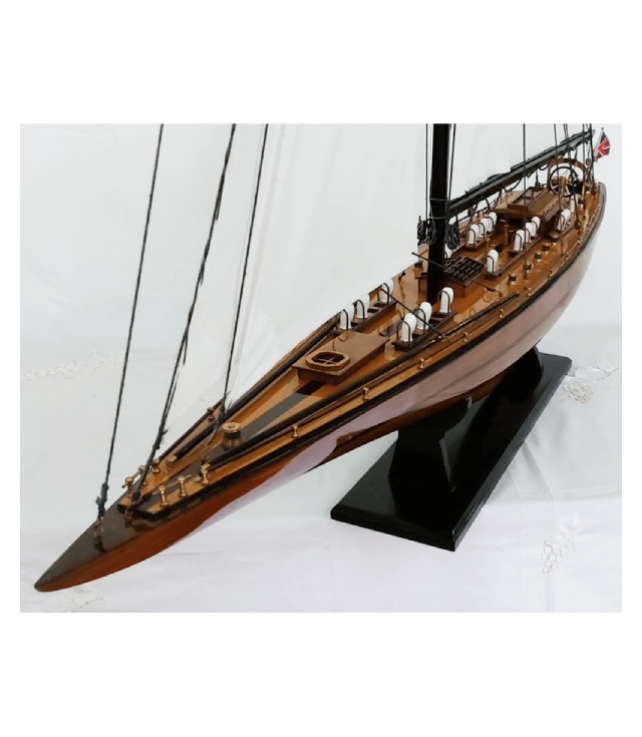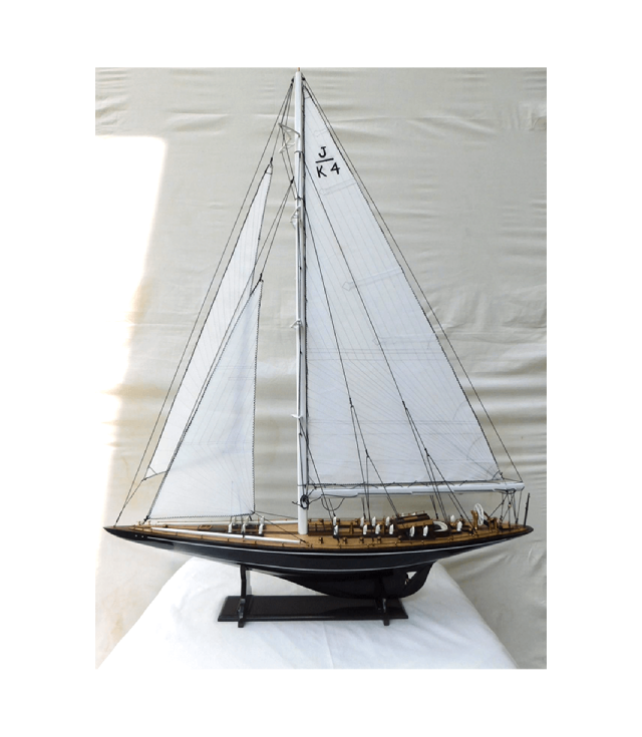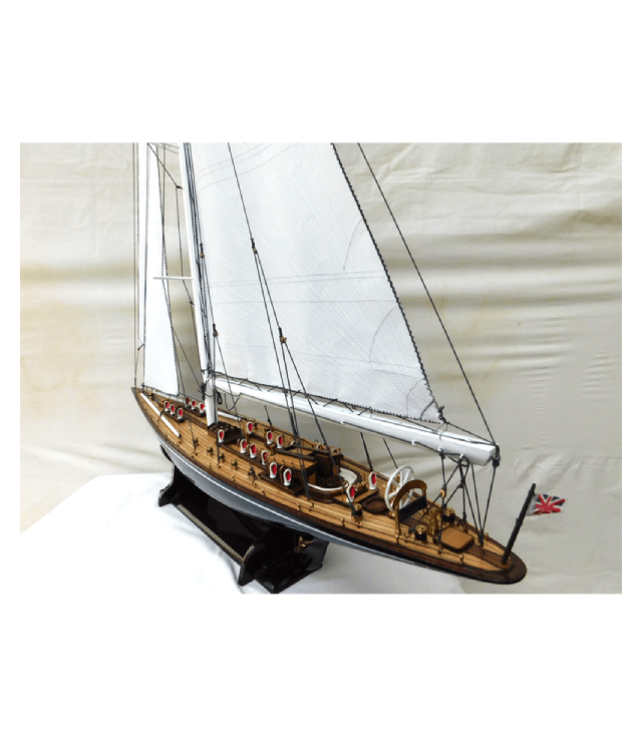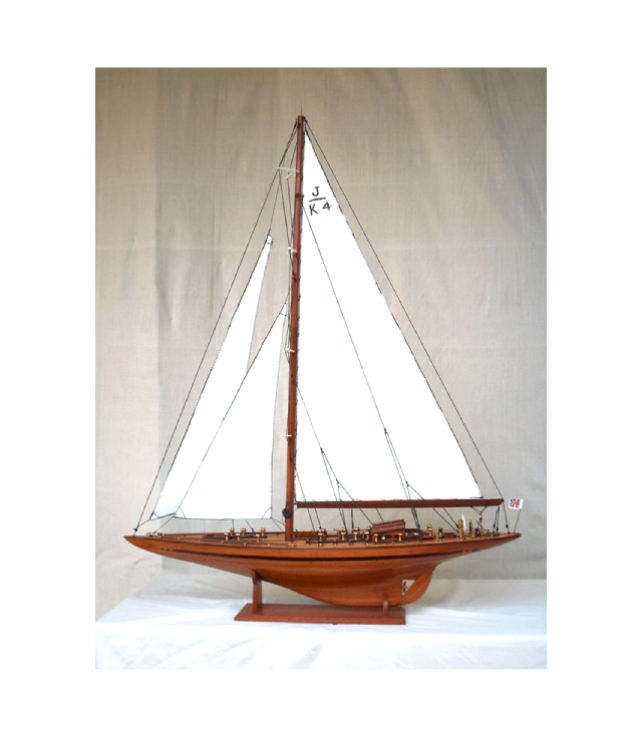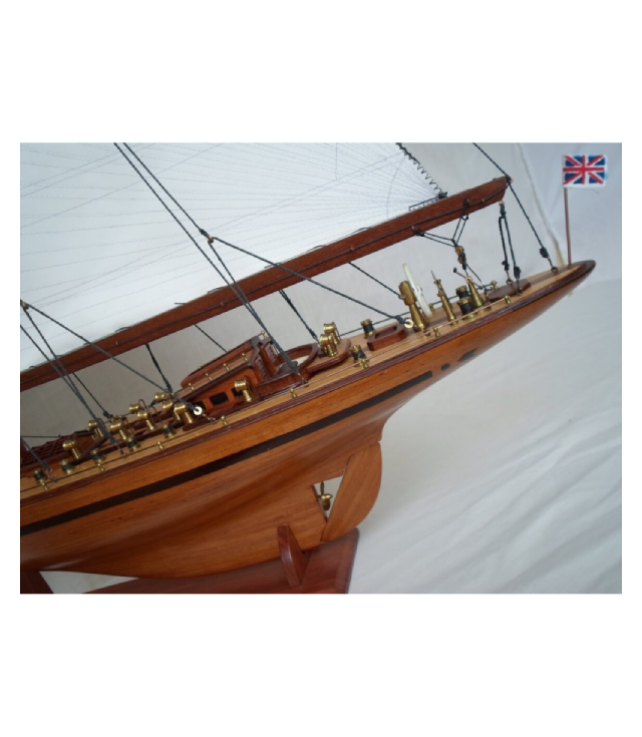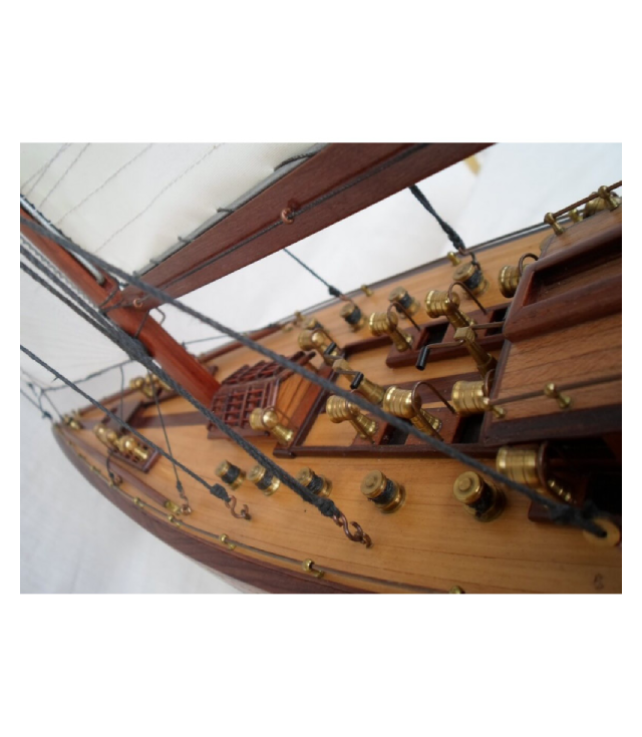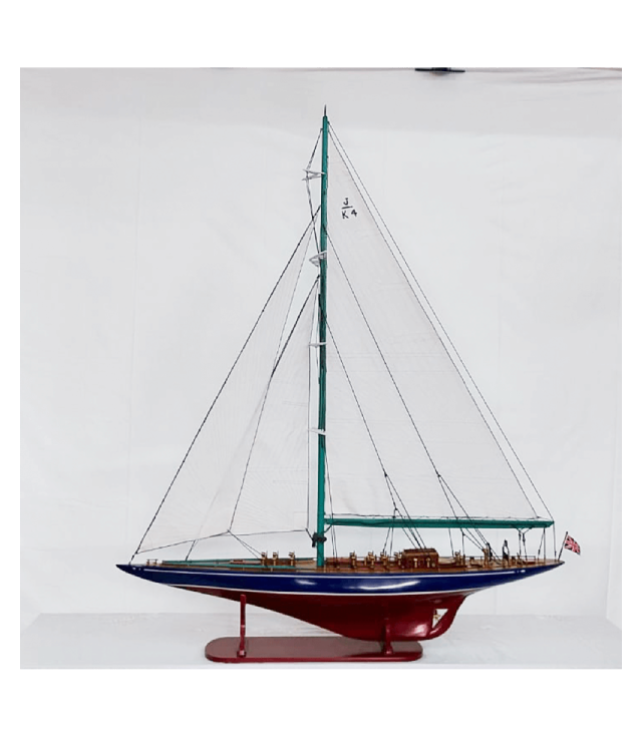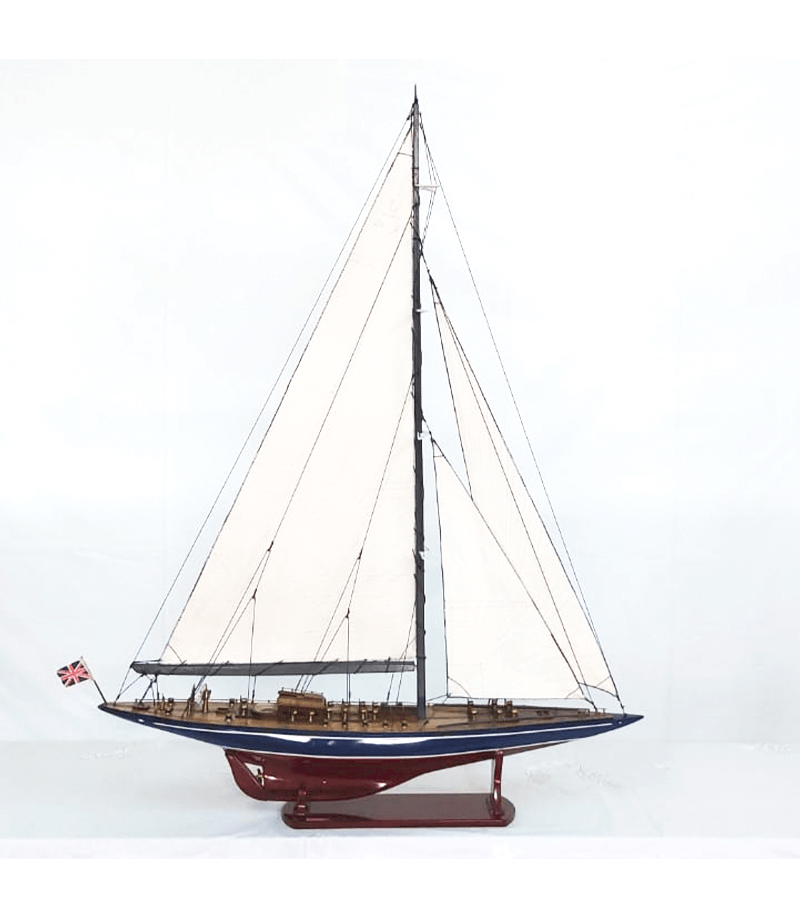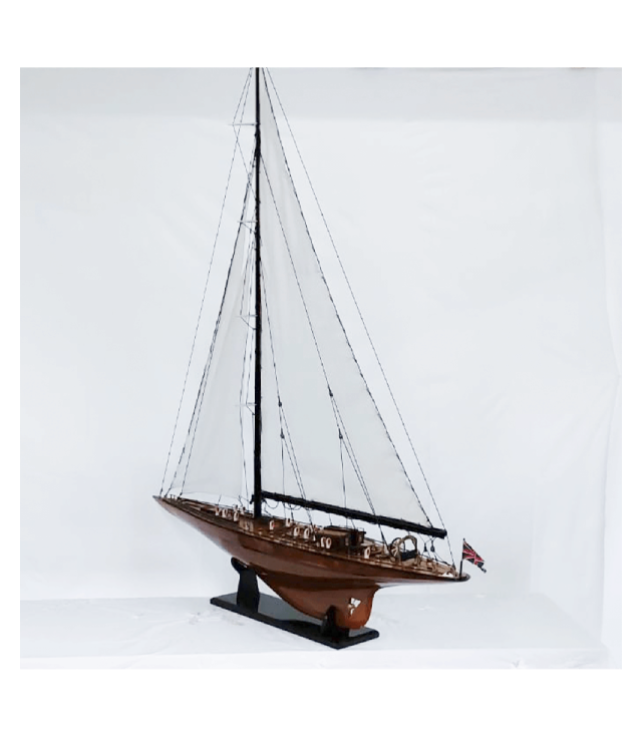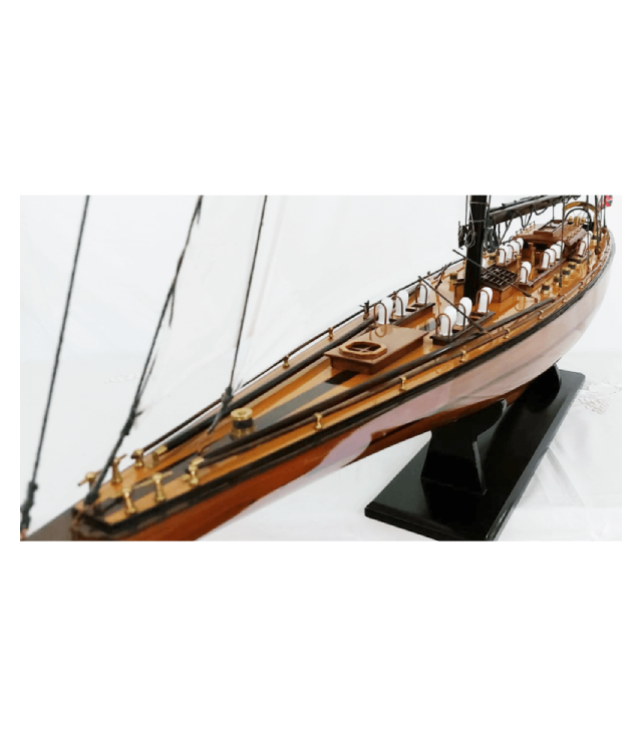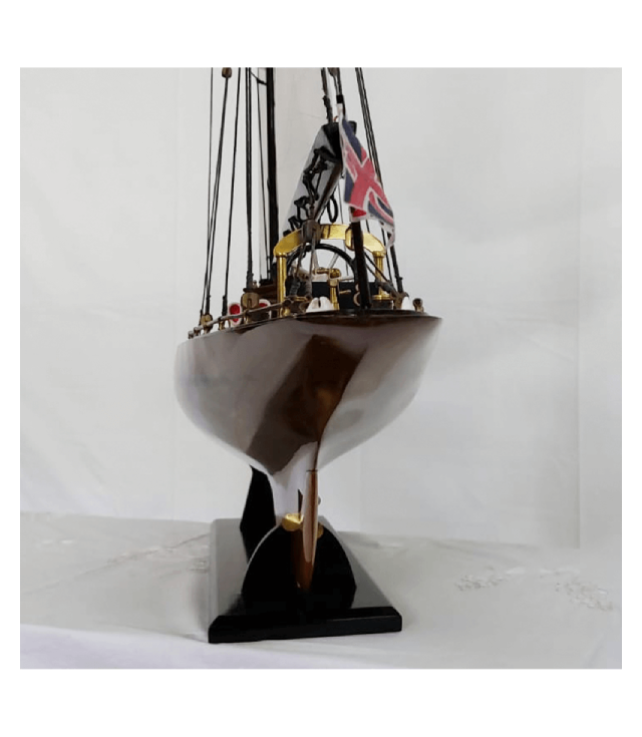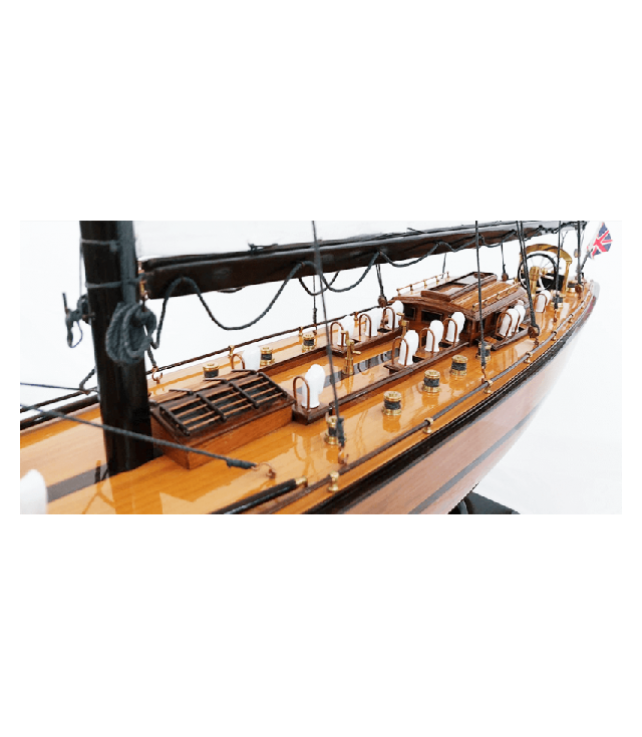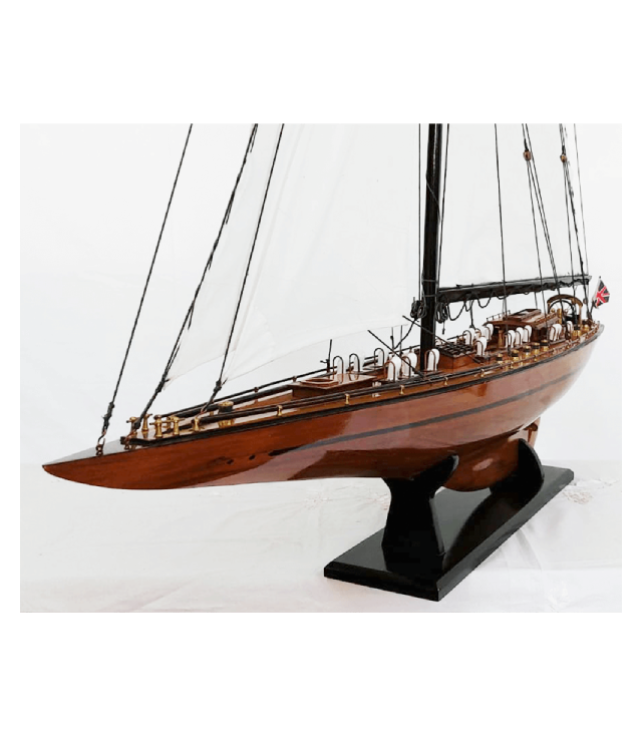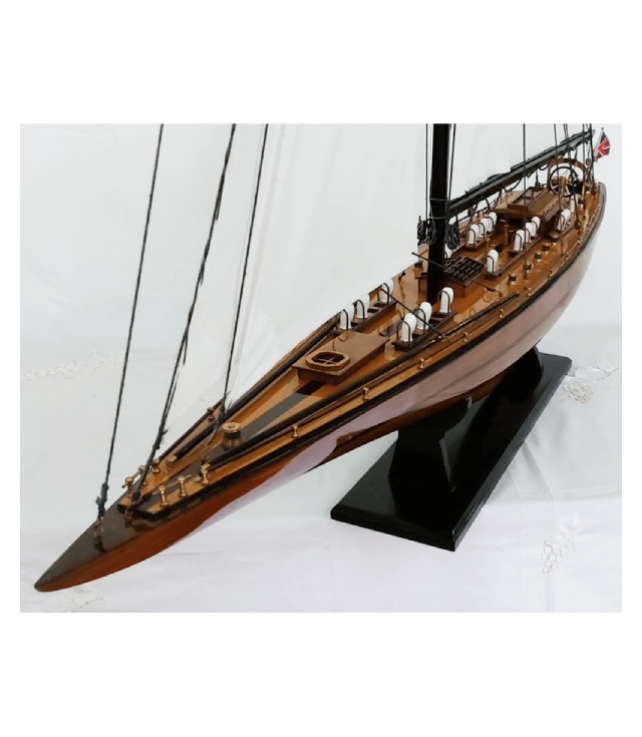 Yacht Endeavour
Yacht Endeavour Models
Dimension: Length 75 x Width 13 x Height 95cm - Grade A/Museum Quality 
Dimensions: Length 115 x Width 19 x Height 142 cm - Grade B/ Superior Quality
Dimensions: Length 89 x Width 15 x Height 115 cm - Grade B / Superiors Quality

Dimensions: Length 125 x Width 21 x Height 155 cm - Grade A / Museum Quality
Construction of the boat:
We place a layer of fiberglass on the hull's planks and painted with acrylic paint.
Deck is made Beech wood.
Wooden pieces found on the deck, the masts etc.. are made Acajou, Teak and Rose wood.
Ornaments turned into Solid Brass.
Sails and ropes are made with cottons.