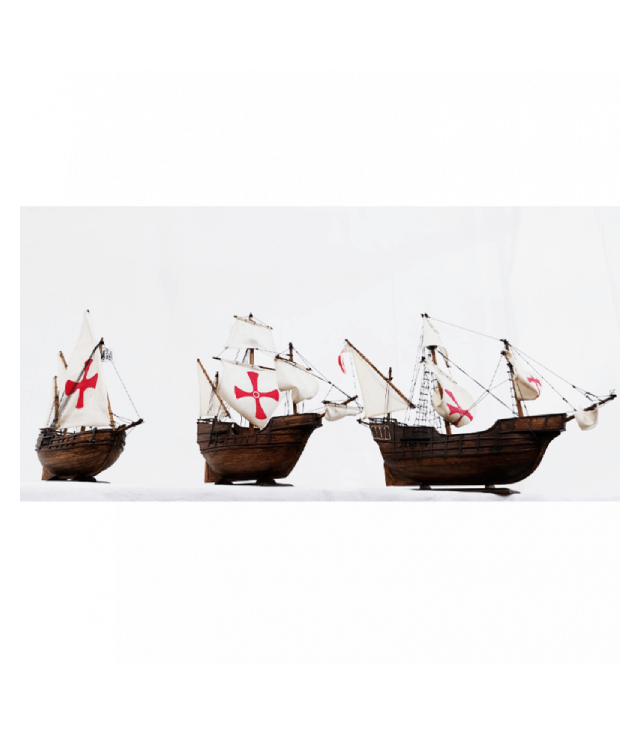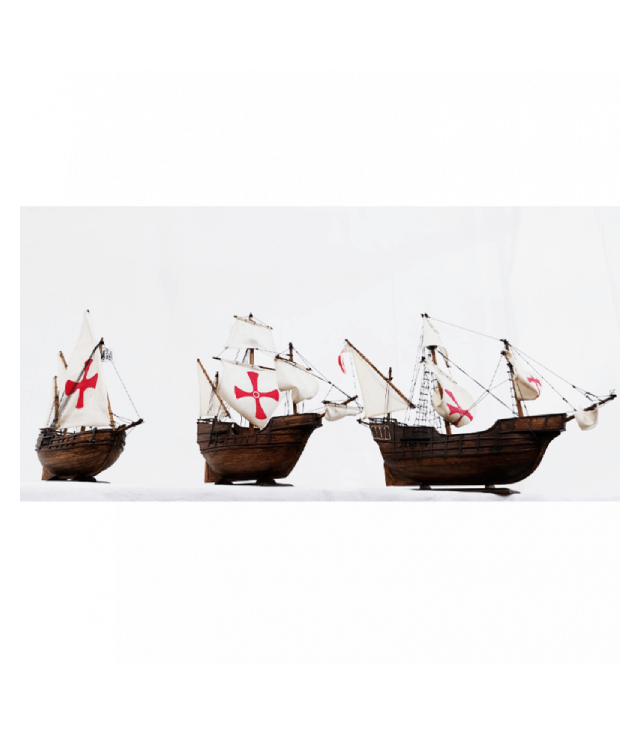 The Caravel: Santa Maria, Pinta and Nina
Set of three ships
Dimension: Santa Maria Length 34 x Width 13 x Height 27cm.
Dimension: Pinta Length 31.5 x Width 13.5 x Height 26cm.
Dimension: Nina Length 27.5 x Width 7 x Height 27cm.
Grade B / Quality Superior 
Construction of the boat :
We place a layer of plank on the hull of Teak wood.
Decks are made with small of planks of Oak wood.
Masts and other pieces on the deck made of Teak and Sapele wood.
Sails are made with cottons.
Ropes are cotton and nylon waxed in wax bee for rigging.