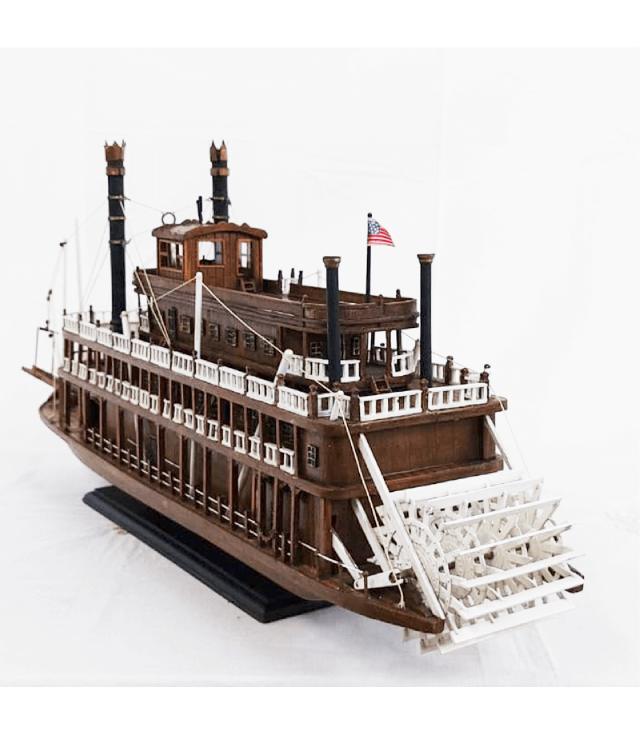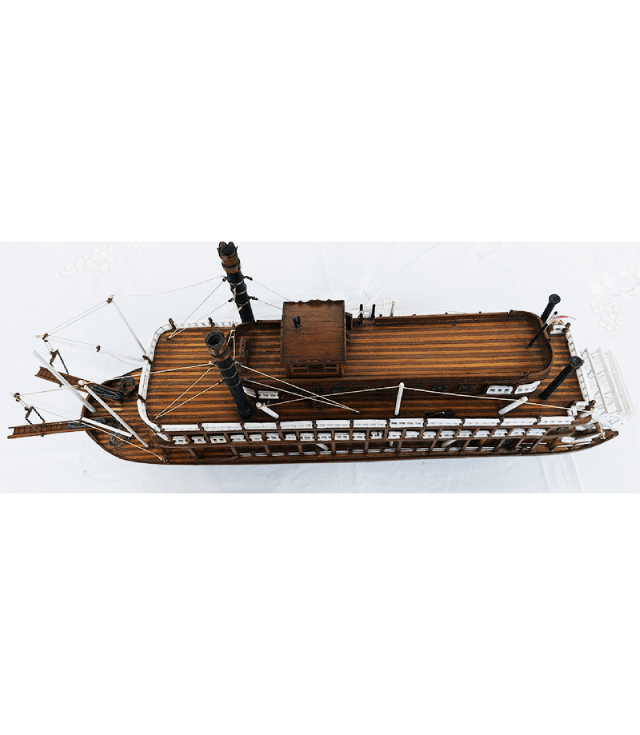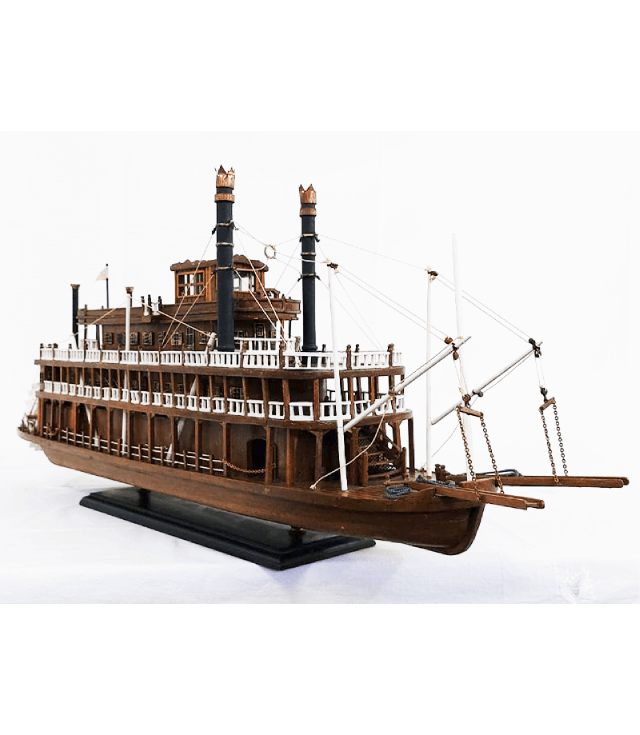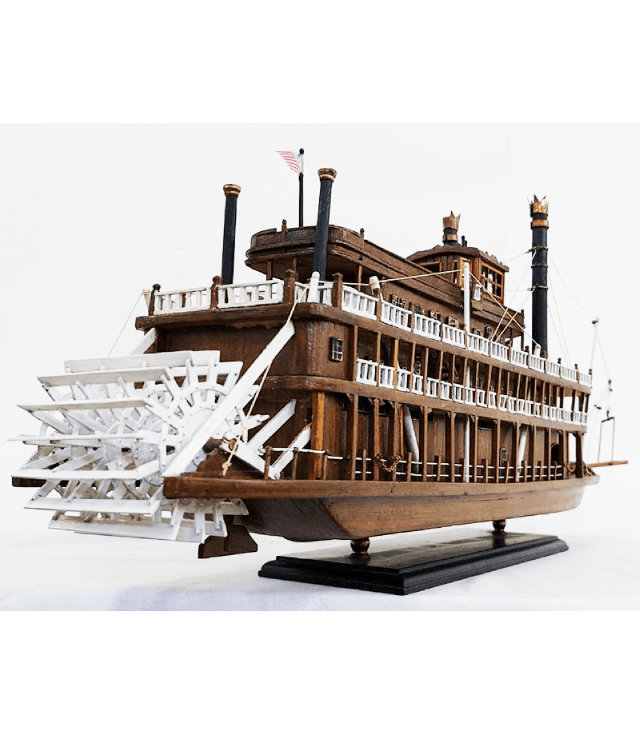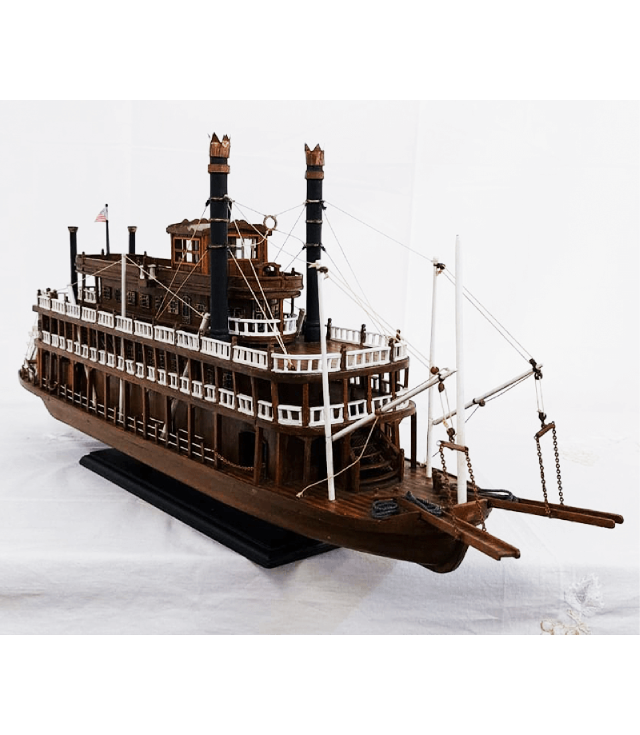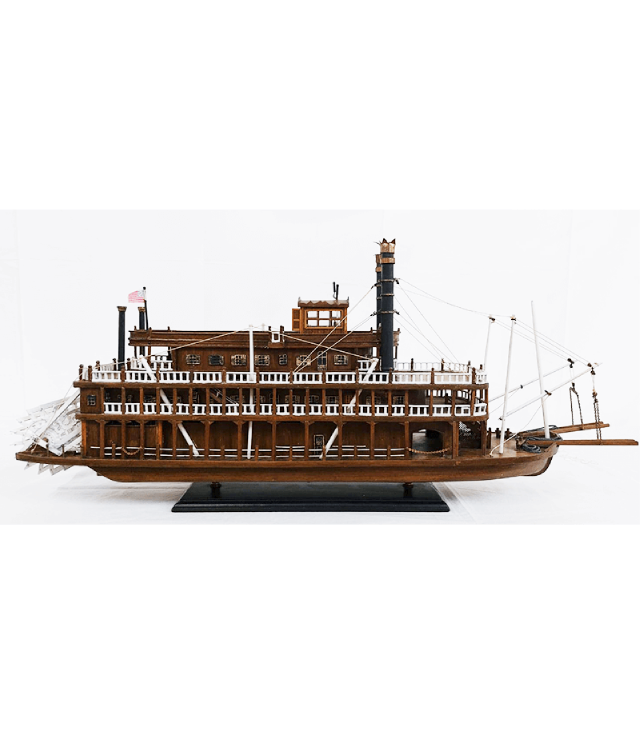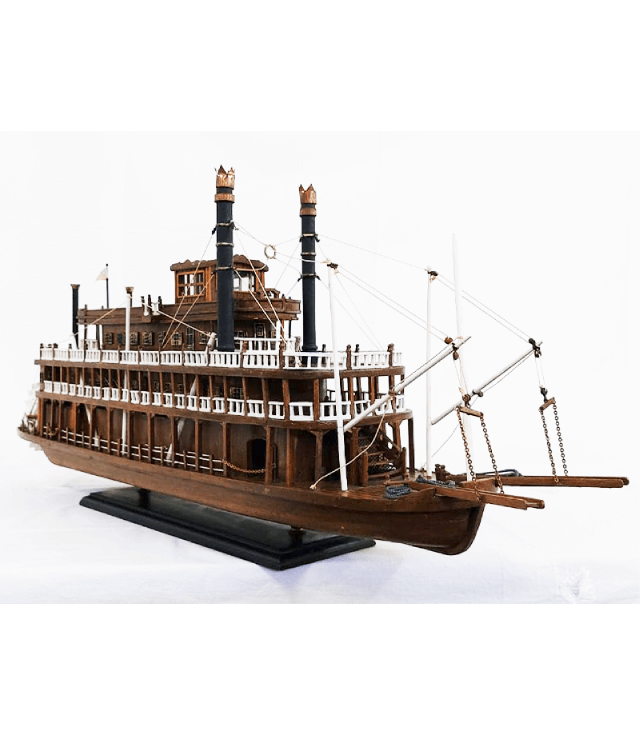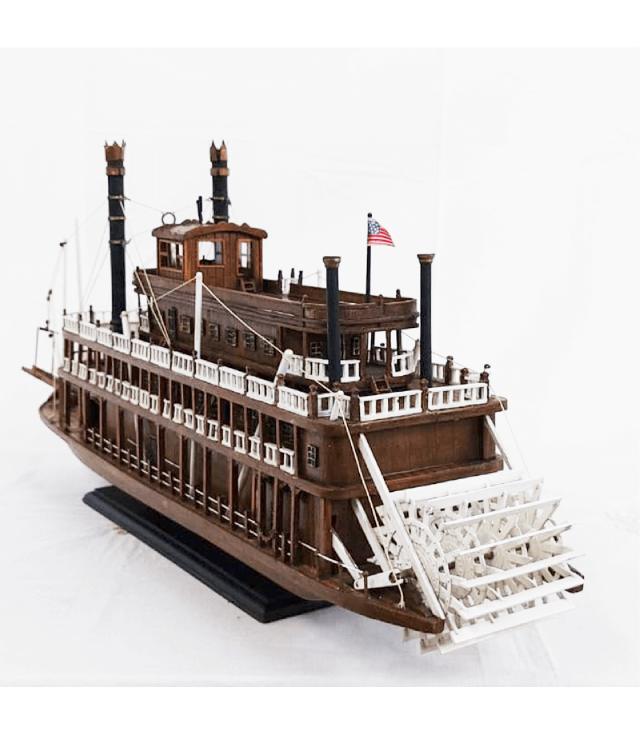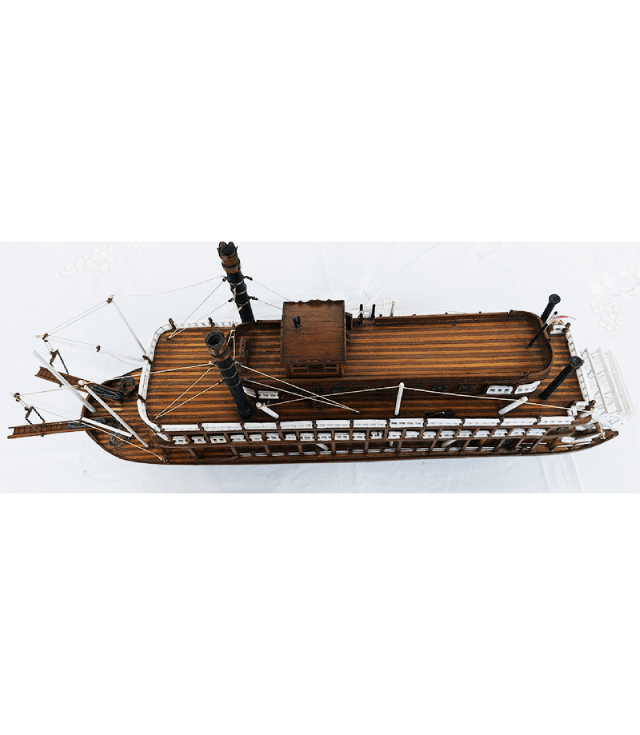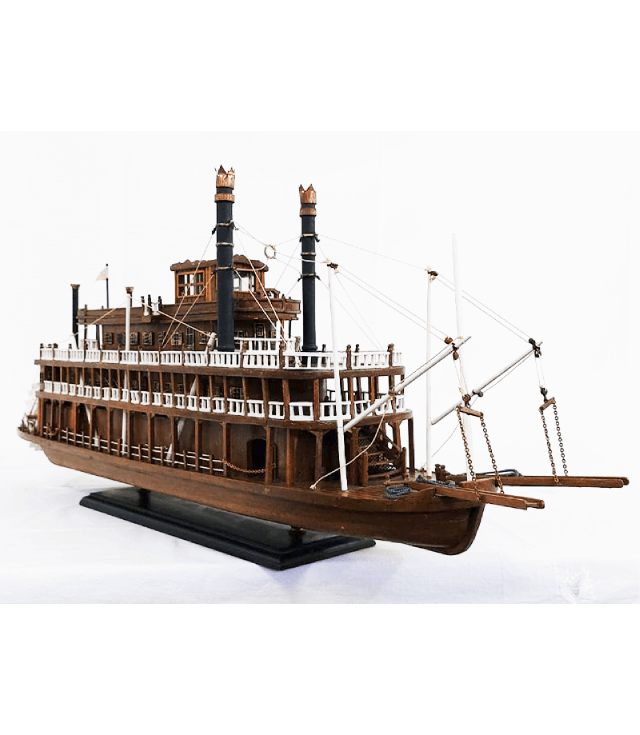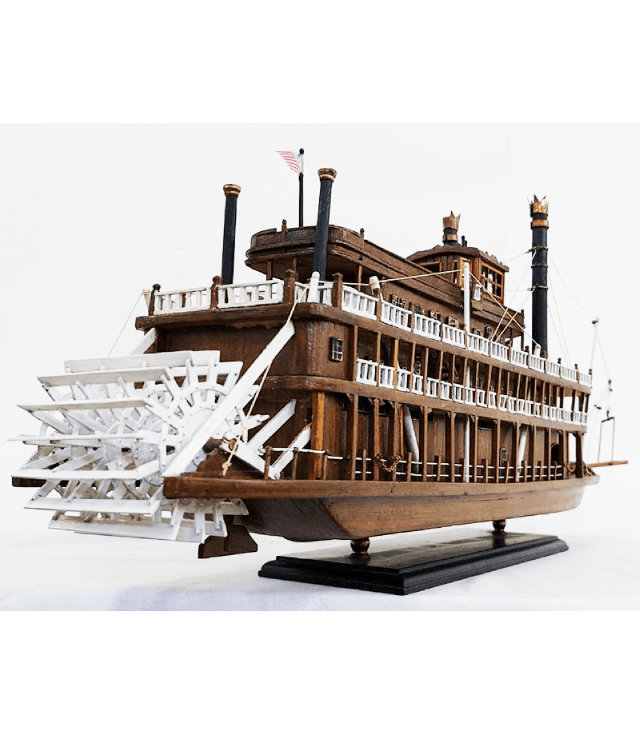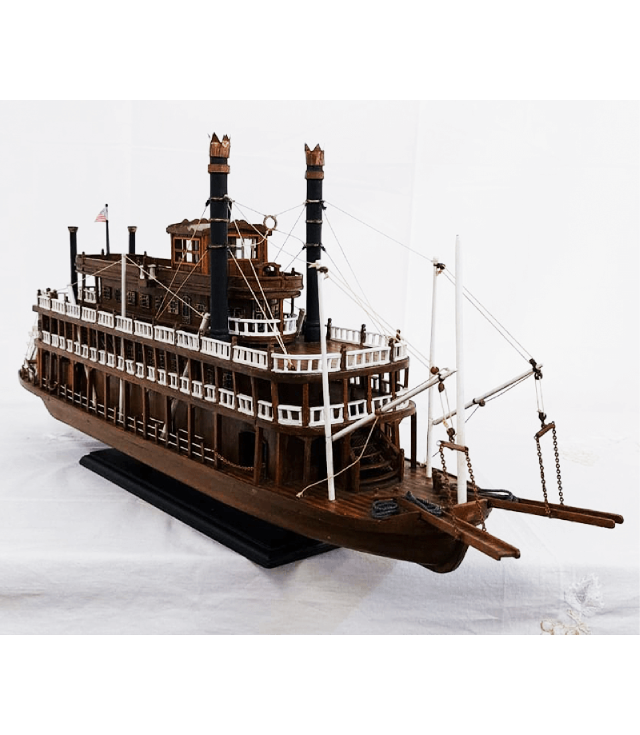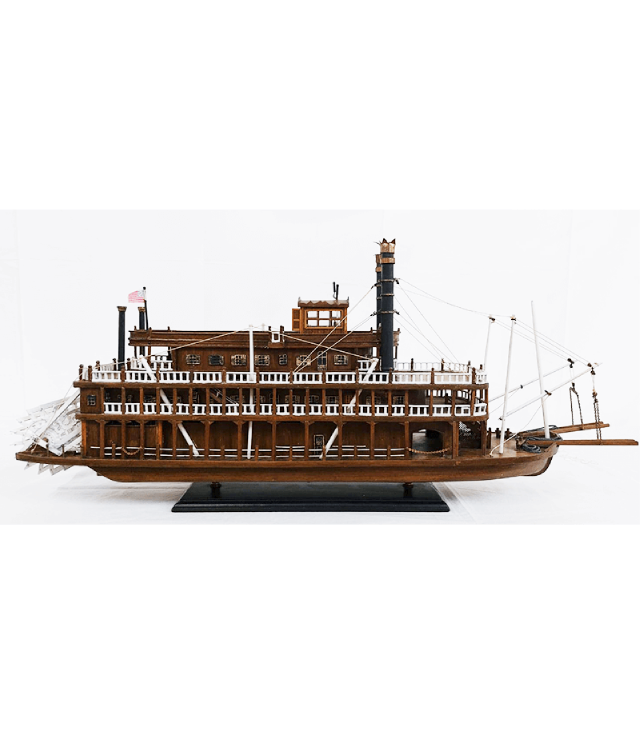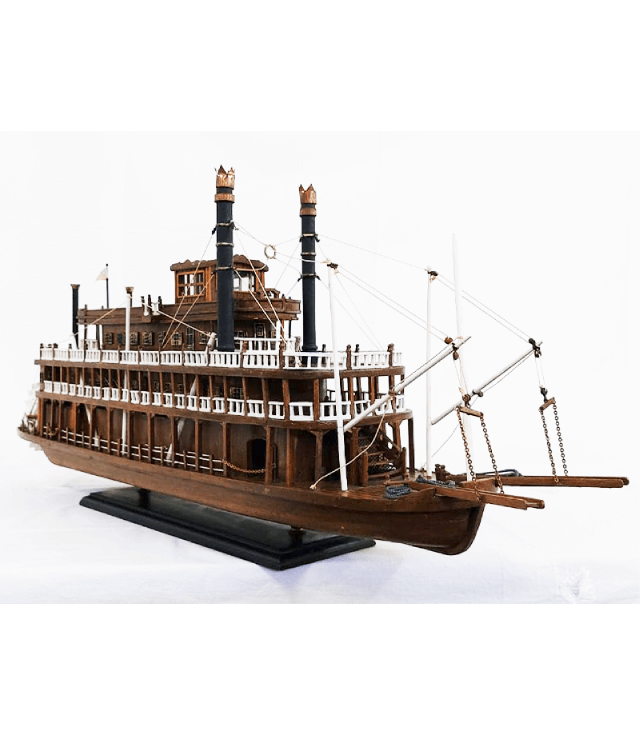 Steamboat of Mississippi Size 1
Steamboat of Mississippi
Dimension: Length 66 x Width 13 x Height 30 cm.
 Grade C / Quality Standard
Construction of the boat :
We place a layer of plank on the hull, Teak wood.
Decks made with small planks of Beech and Acajou wood.
Masts and the other pieces on the deck are made Teak and Acajou wood.
Ornaments are molded in Zinc metal and painted.