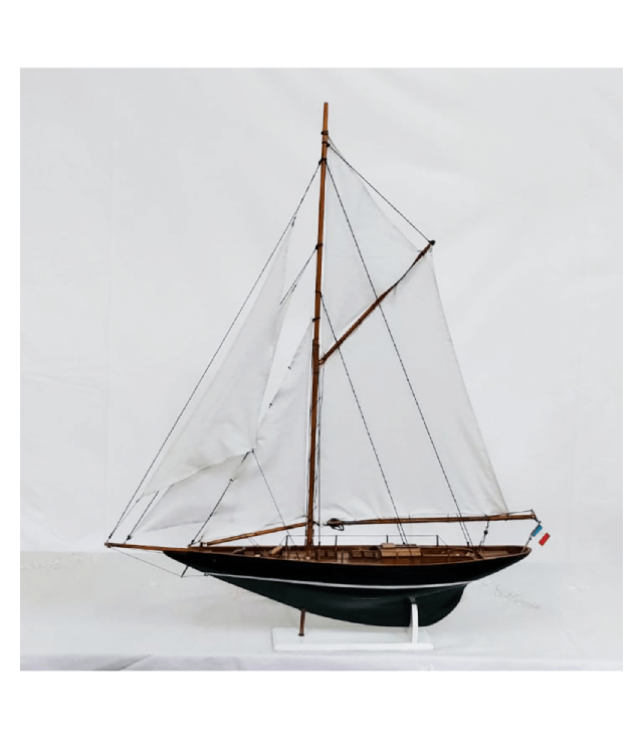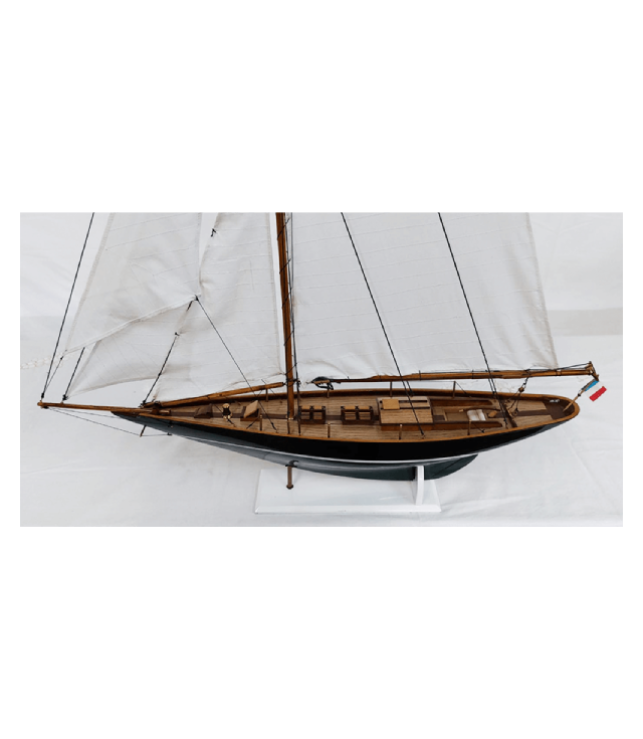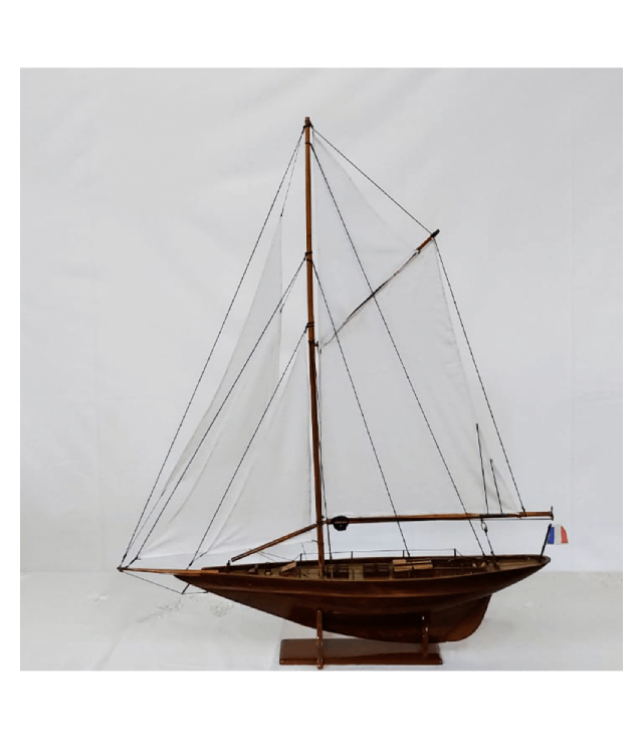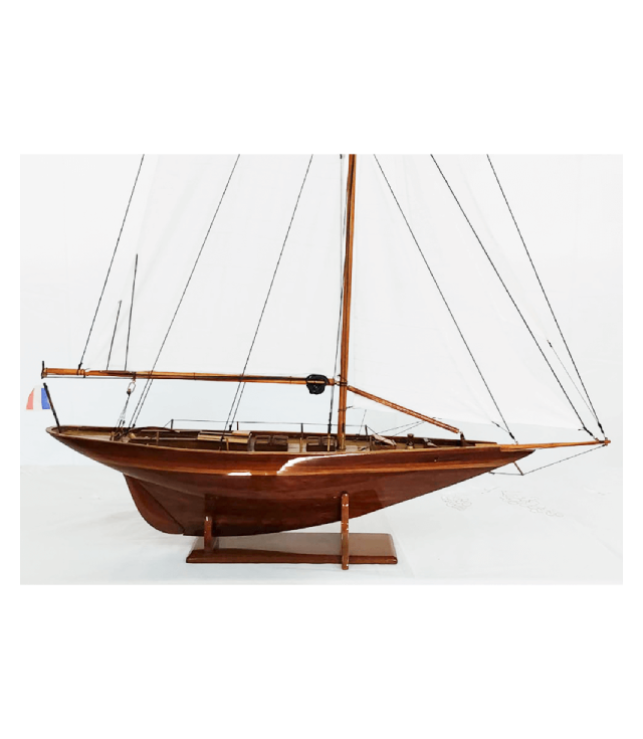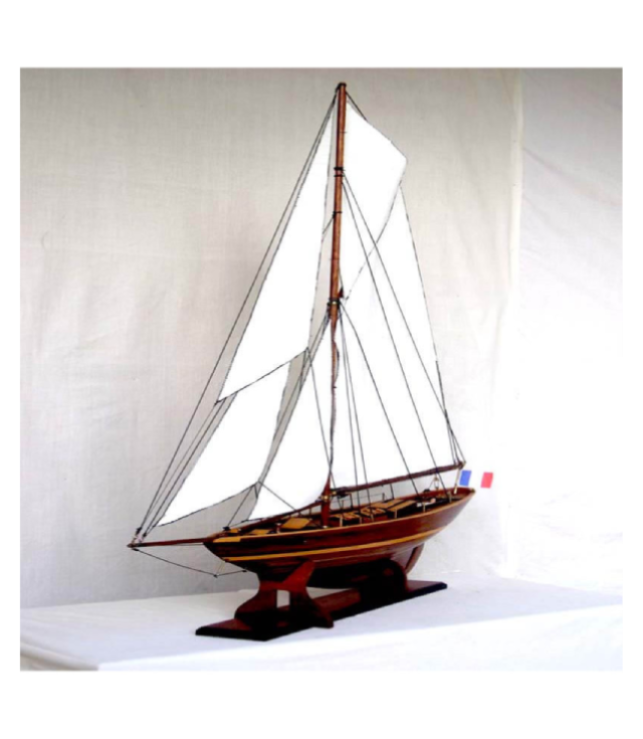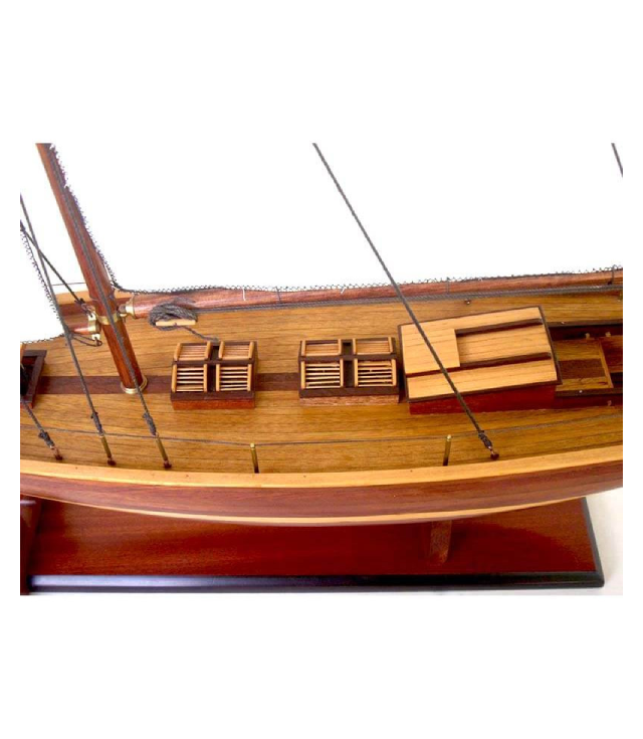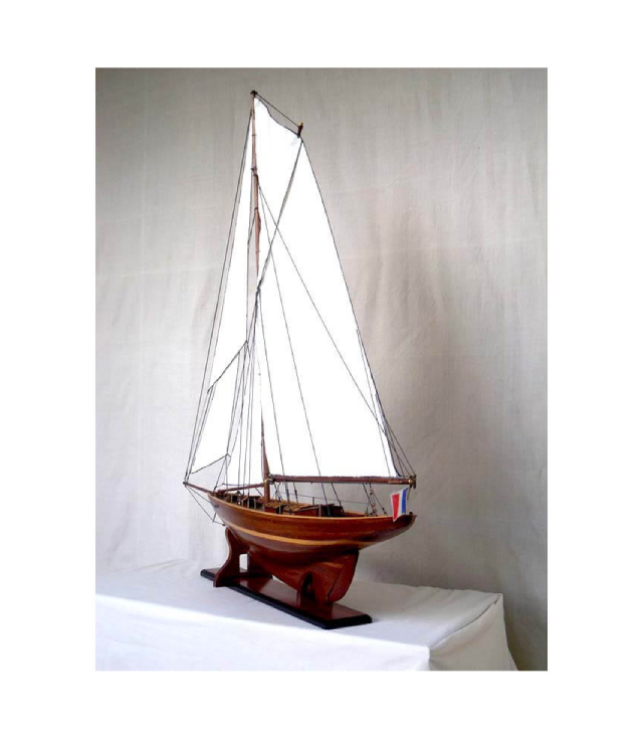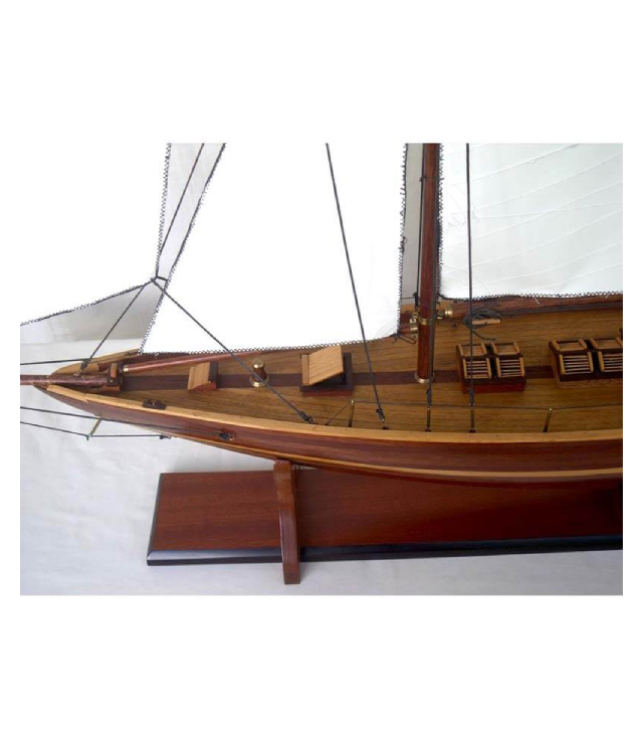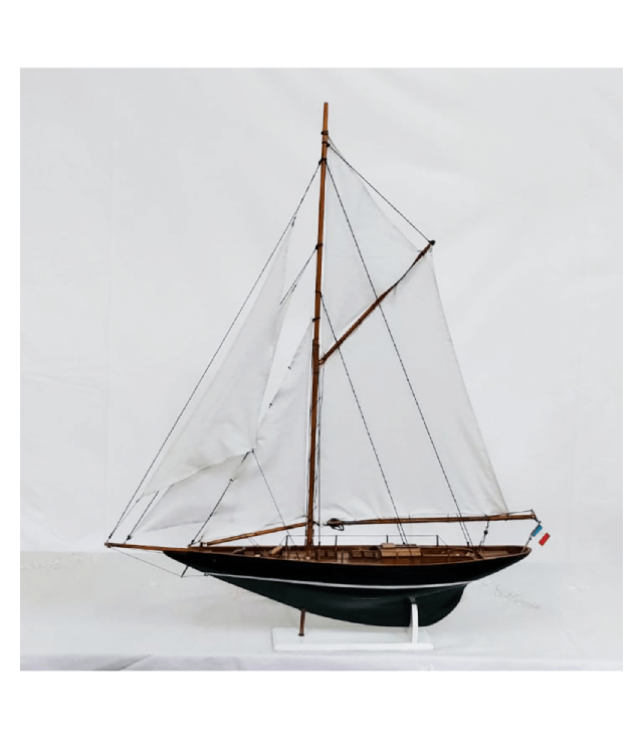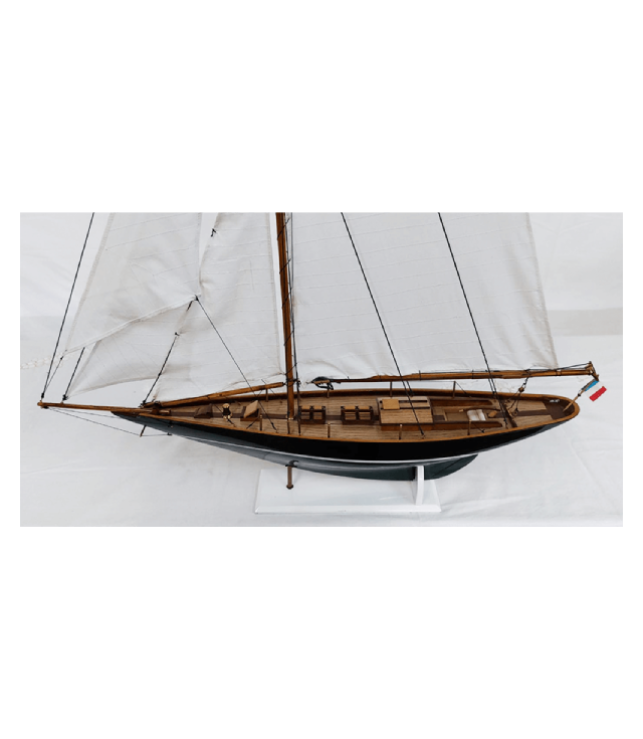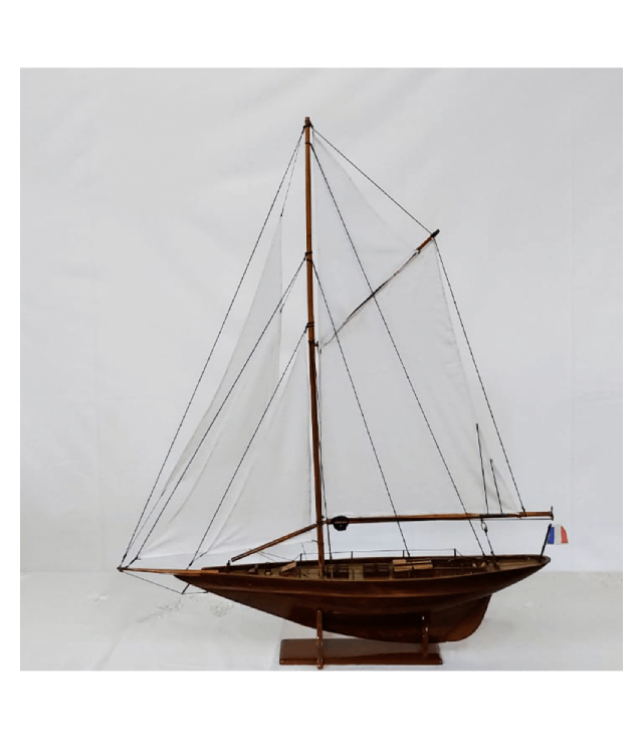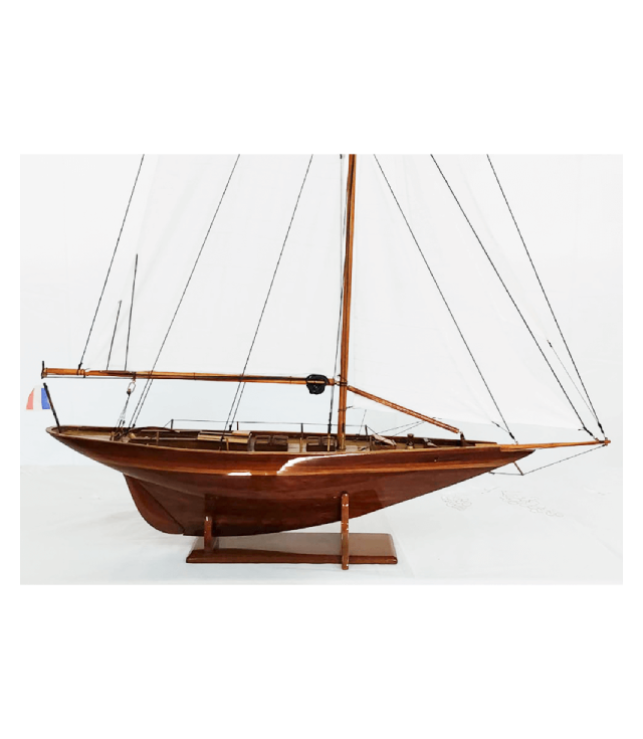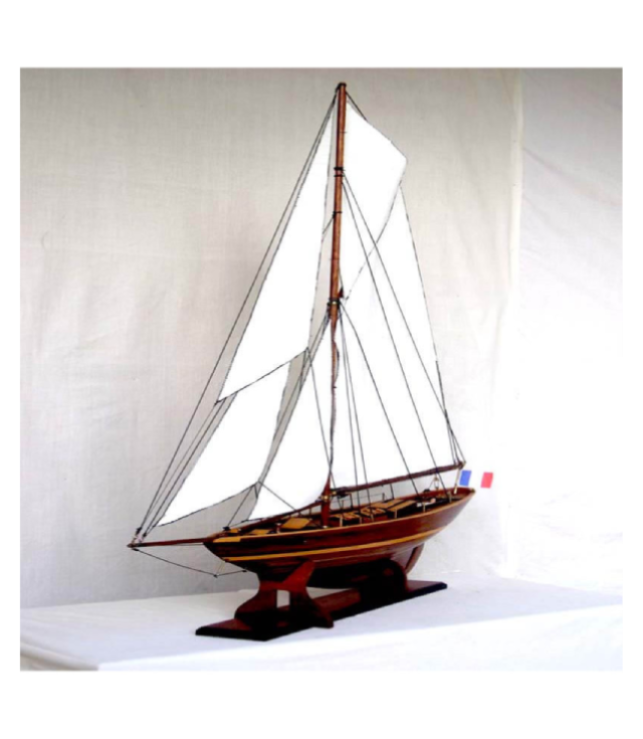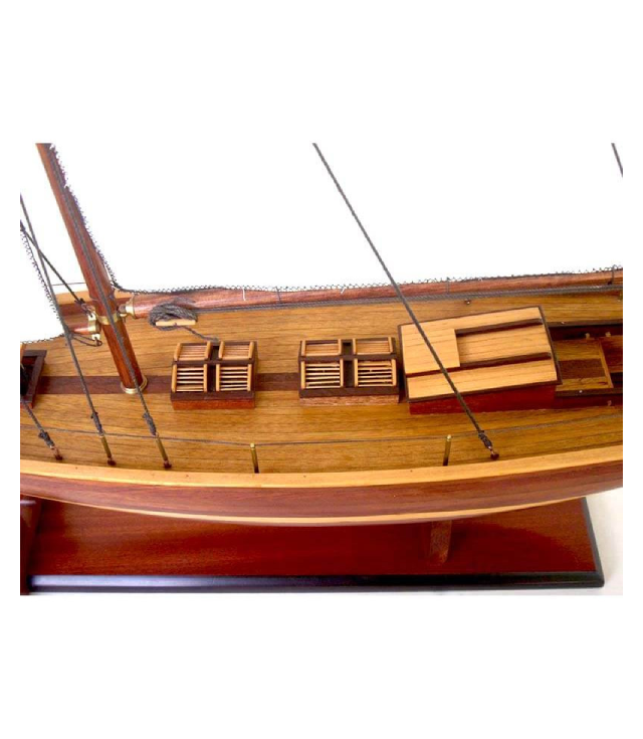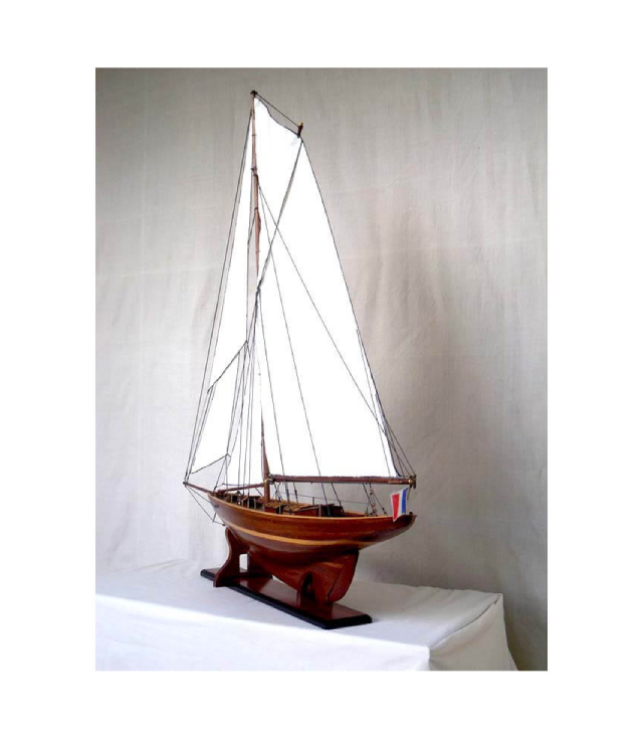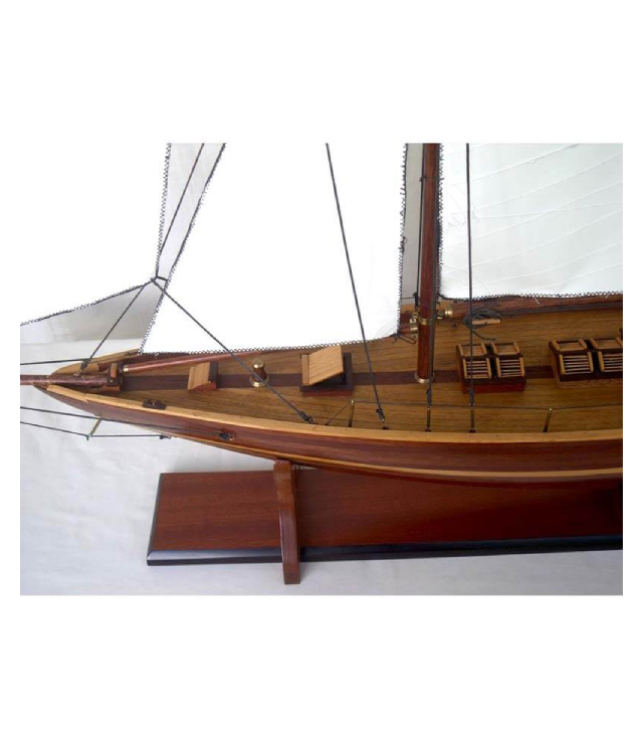 Pen duick
Pen Duick Yacht Model
Painted Dimension: Length 70 x Width 12 x Height 85 cm - Grade A / Museum Quality
Varnished Dimension: Length 70 x Width 12 x Height 85 cm - Grade A / Museum Quality
Varnished Dimension: Length 95 x Width 16 x Height 108 cm - Grade A / Museum Quality
Construction of the boat :
We place a layer of fiberglass on the hull's planks and painted with acrylic paint.
Deck is made with Beech wood.
Masts and other pieces on the deck are made with Acajou, Rose wood and Beech wood.
Some pieces are made with Solid Brass.
Sails and rope are made with cotton.