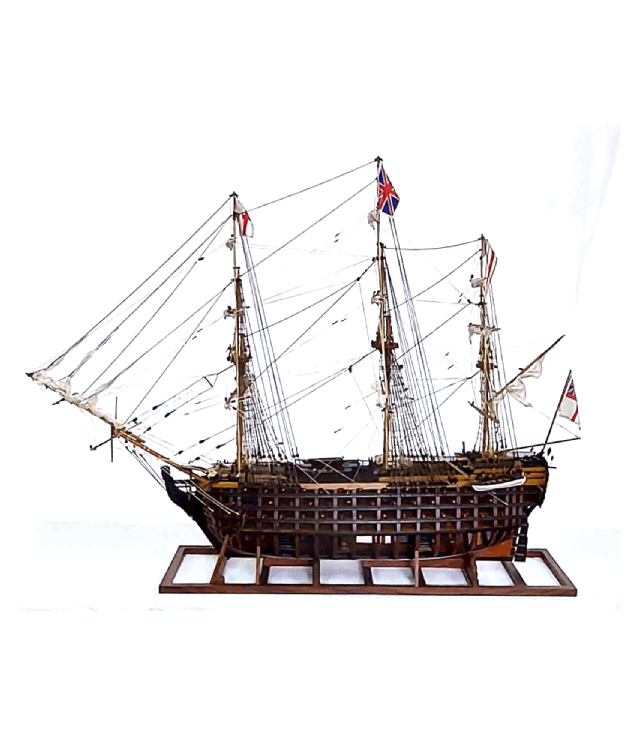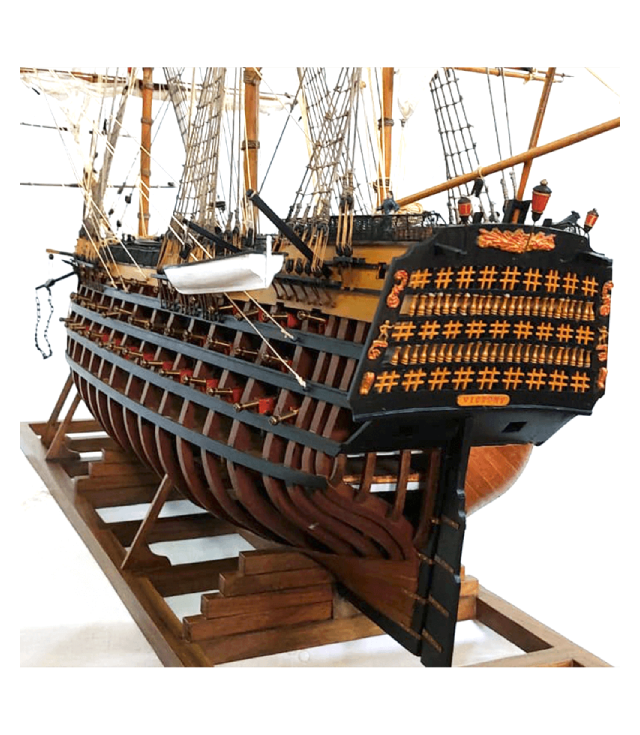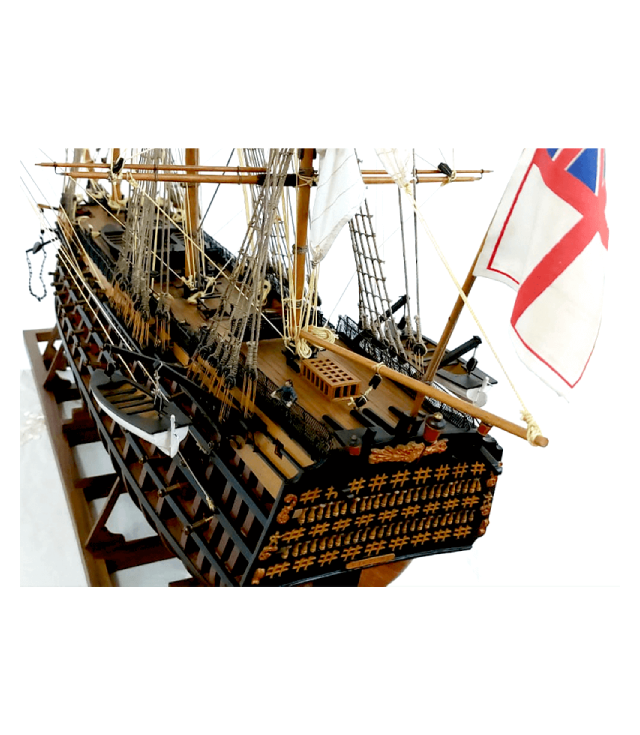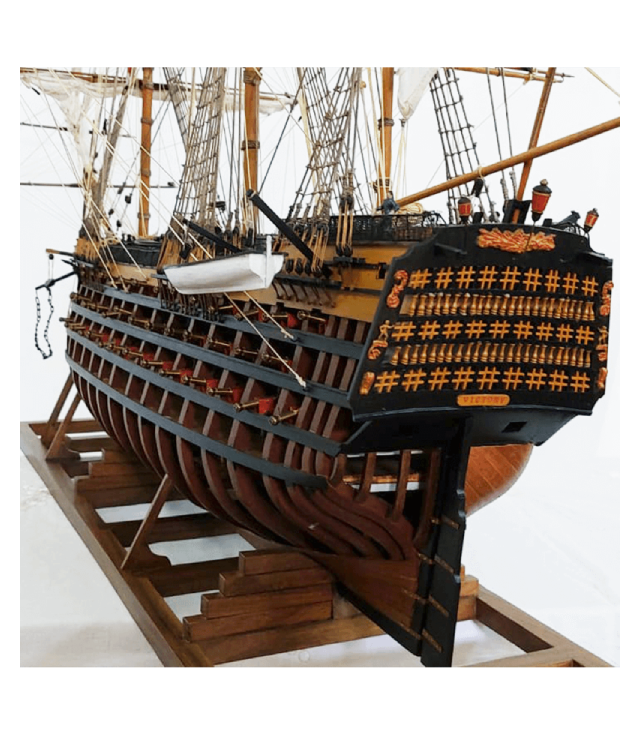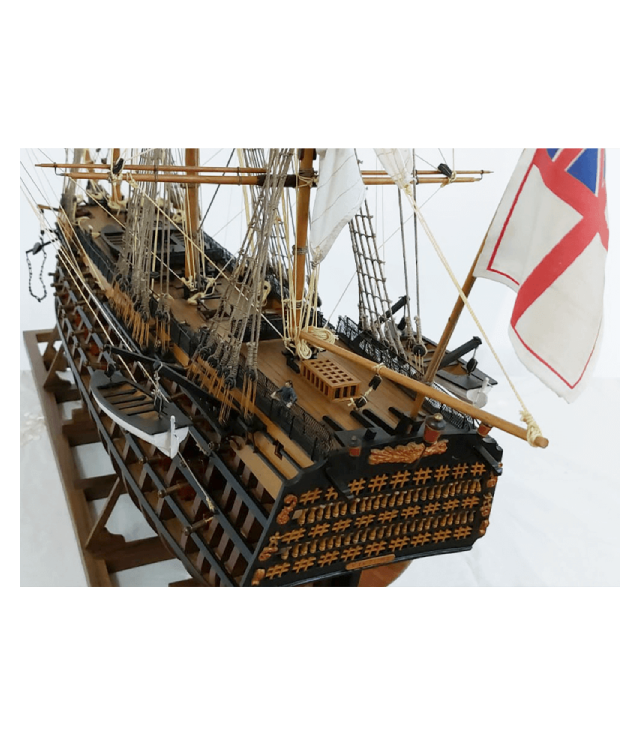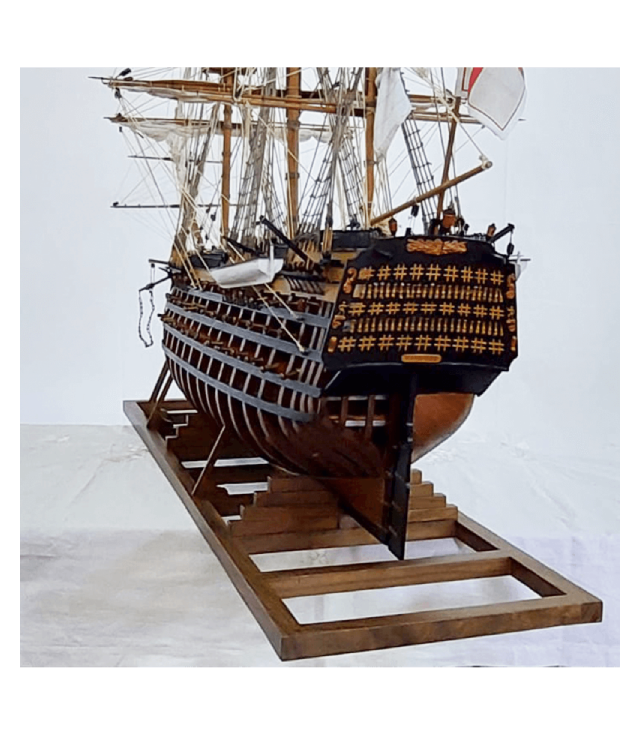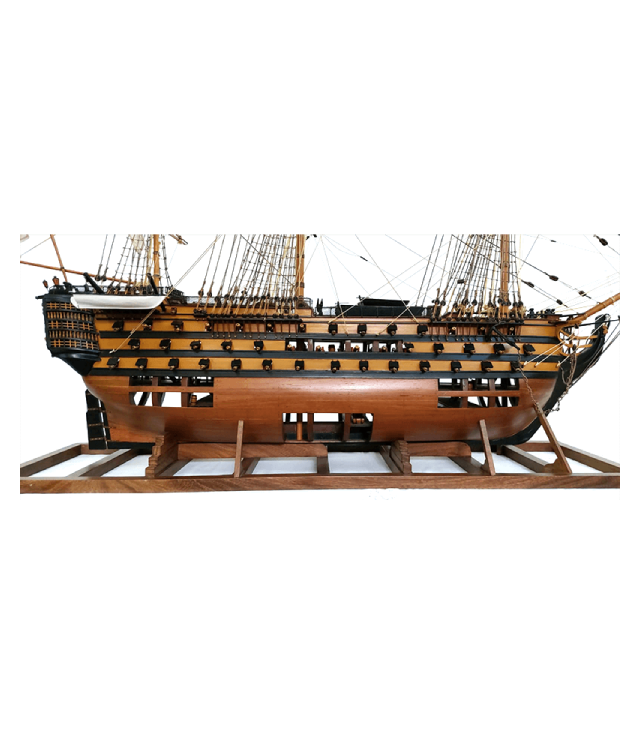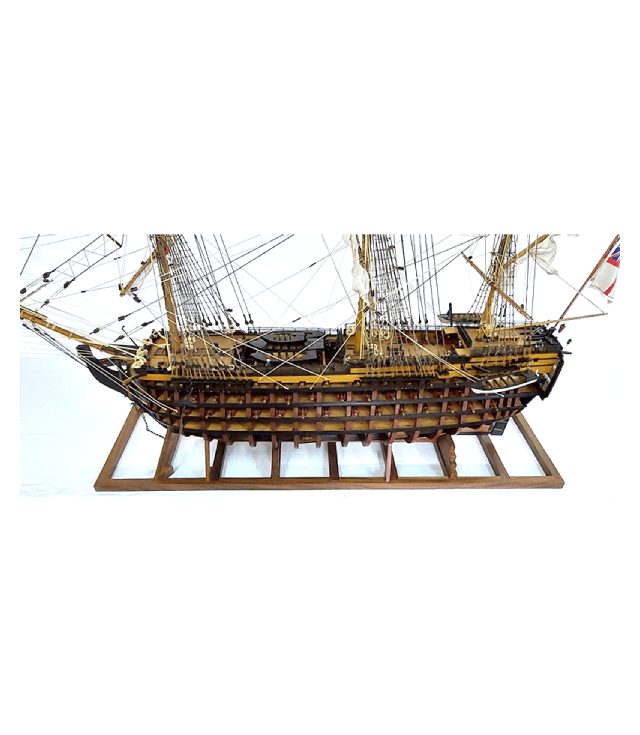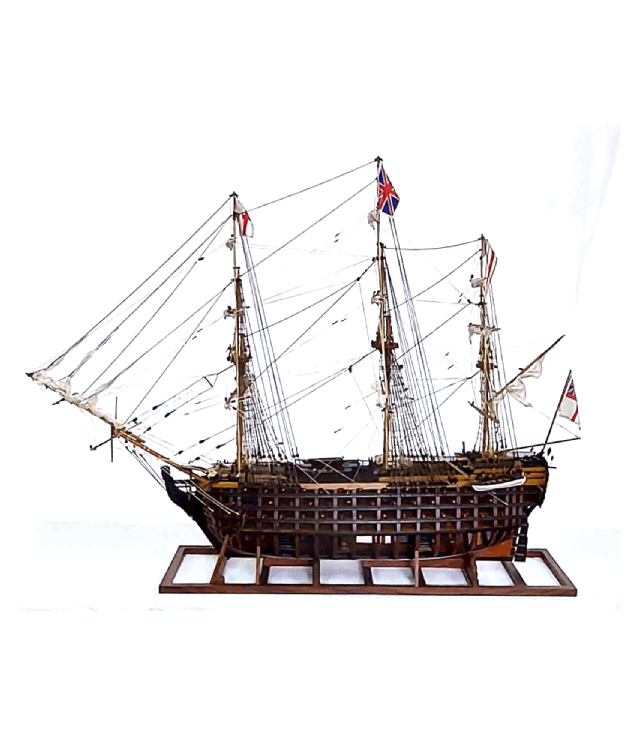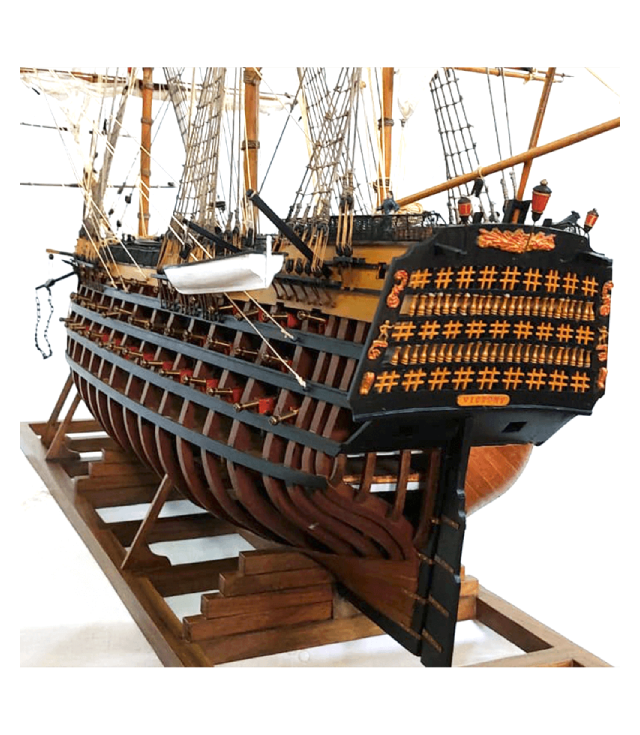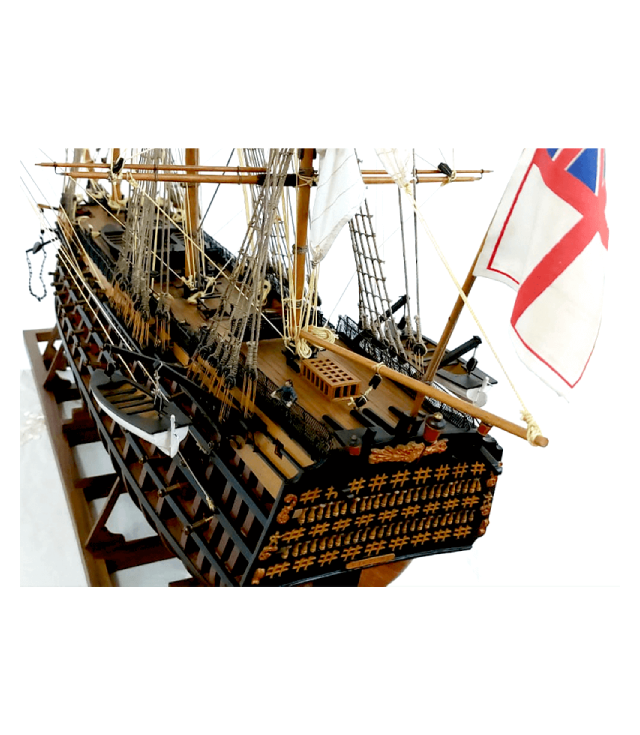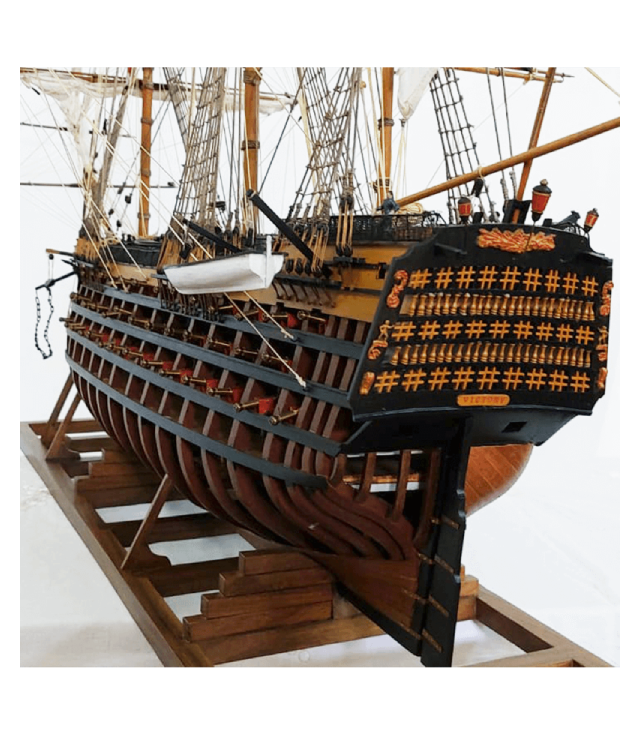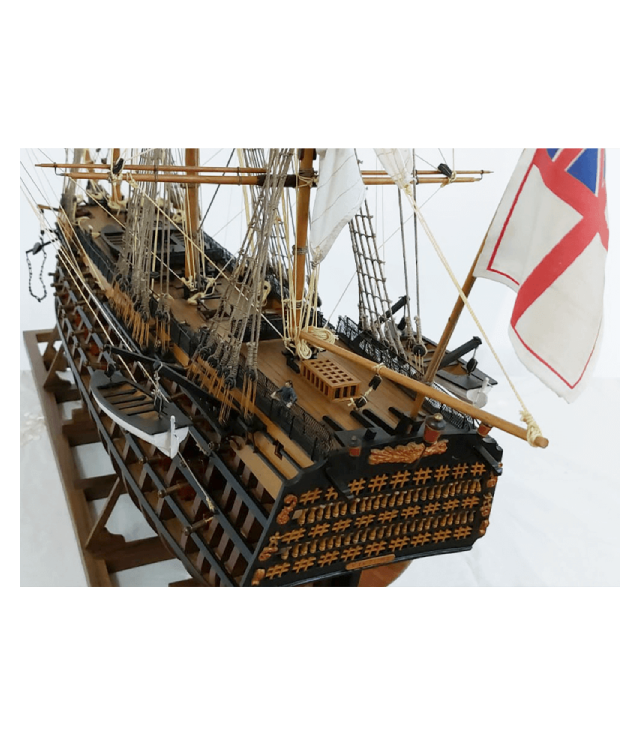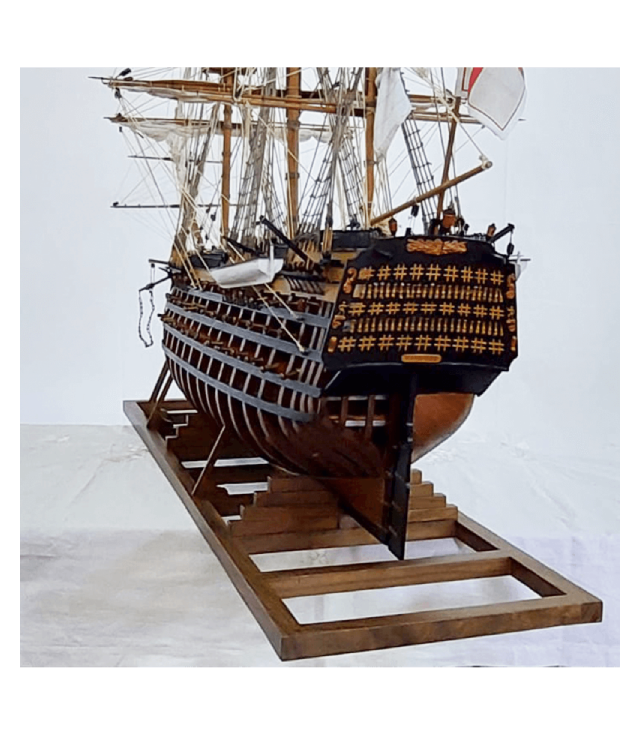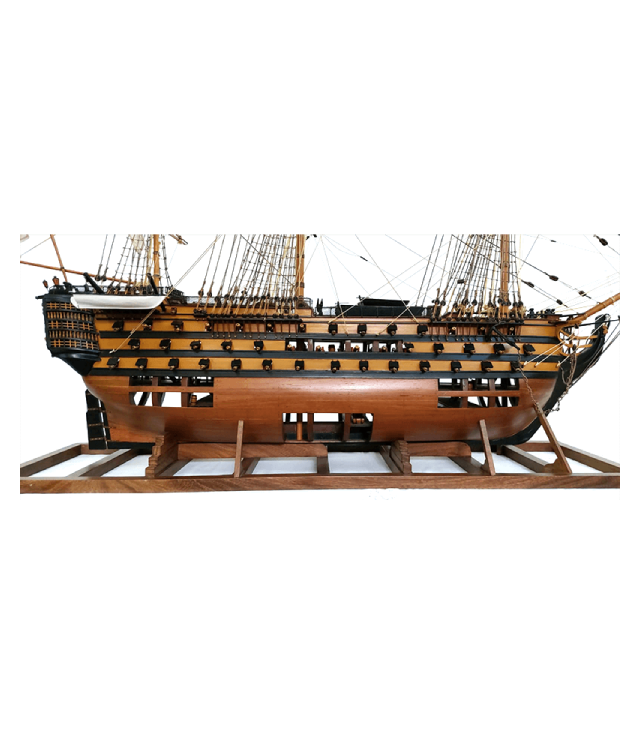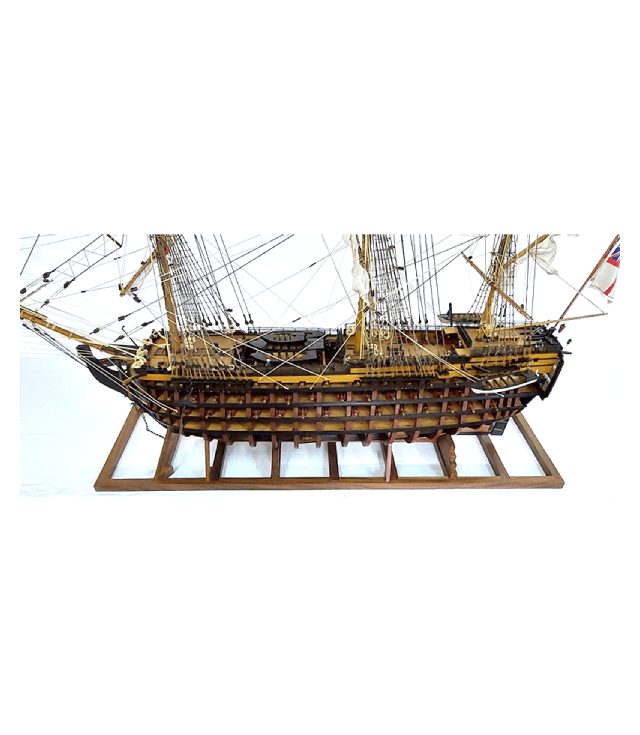 HMS Victory 135
HMS Victory ship models on request 
Dimension: Length 135 x Width 42 x Height 100 cm
 Grade A + / Museum Quality
Construction of the boat :
One side of the ship, we place a layer of plank Rosewood, and the others side without planks.
Decks made with small planks of Oak wood.
Wooden pieces found on the deck, lifeboats and the masts etc.. are made with different types of woods: Acajou wood, Rose wood, Teak wood and Beech wood.
Sculptures and anchors are molded in Zinc metal and painted.
The Cannons are made in Solid Brass.
The Cotton sails are tinted in the tea.
Ropes are cotton and nylon waxed in the bee wax to do the rigging.