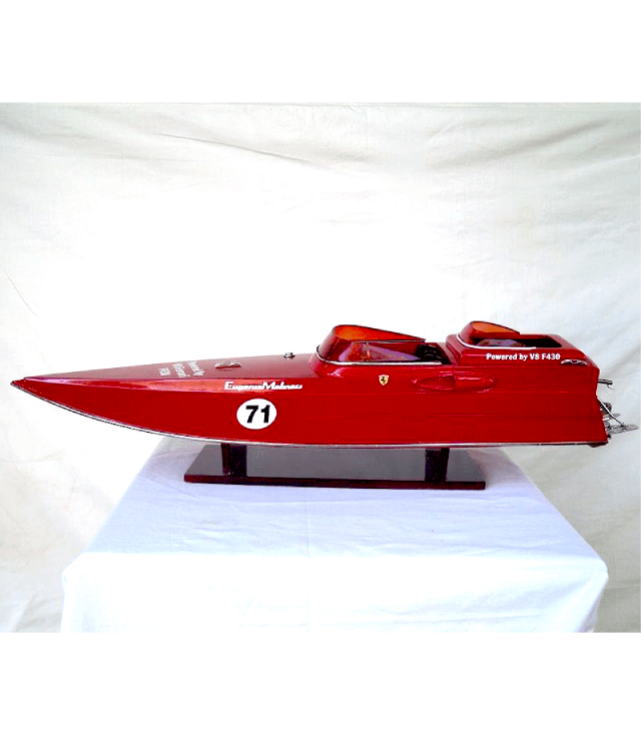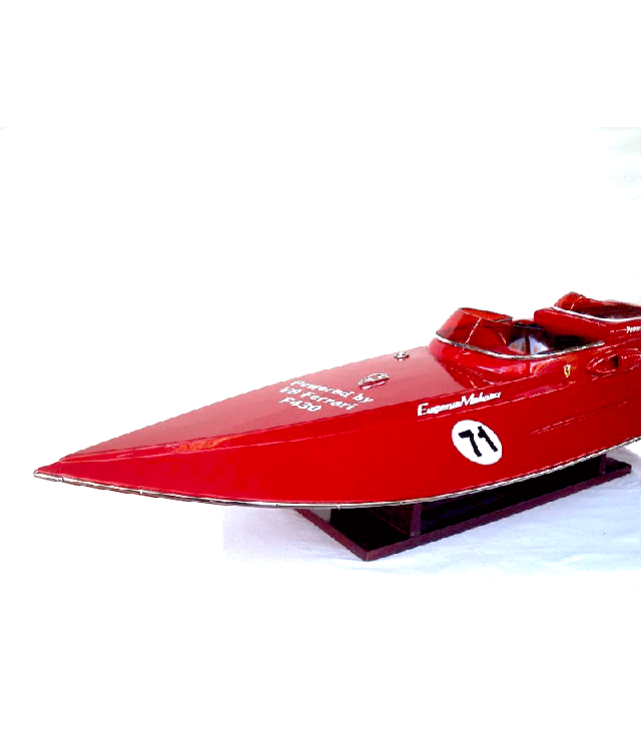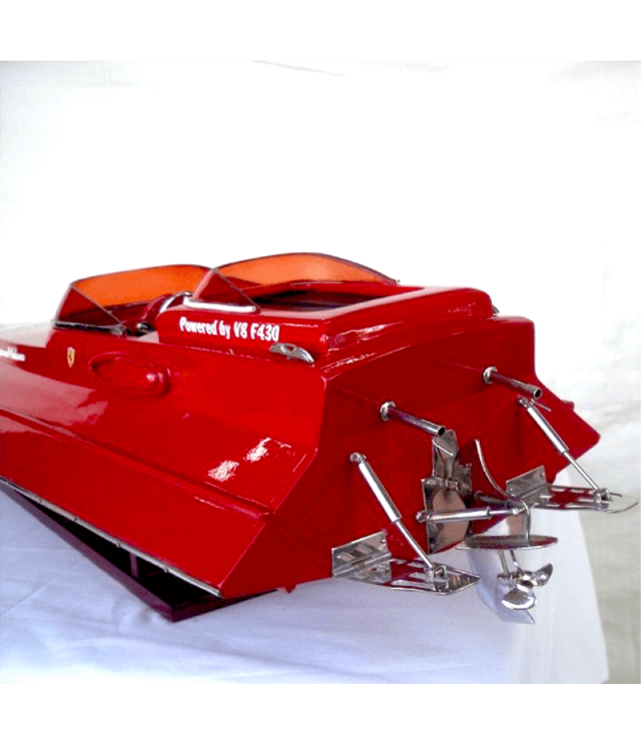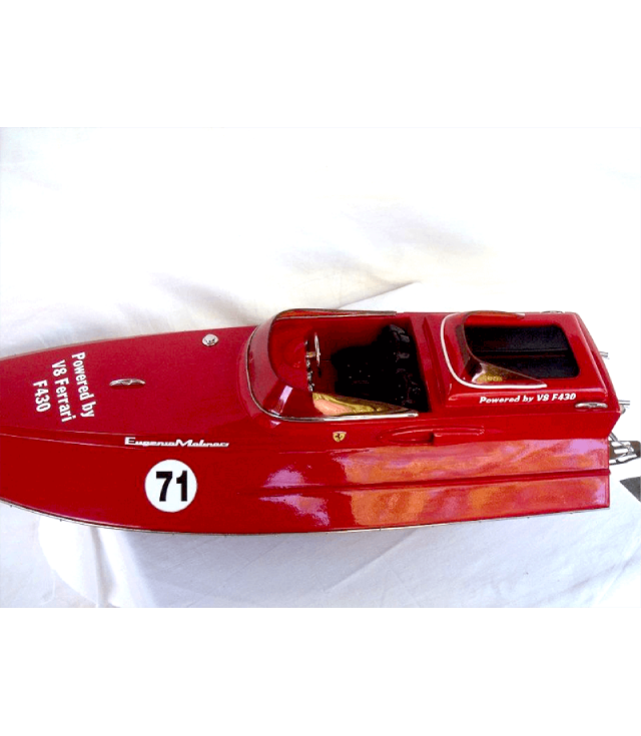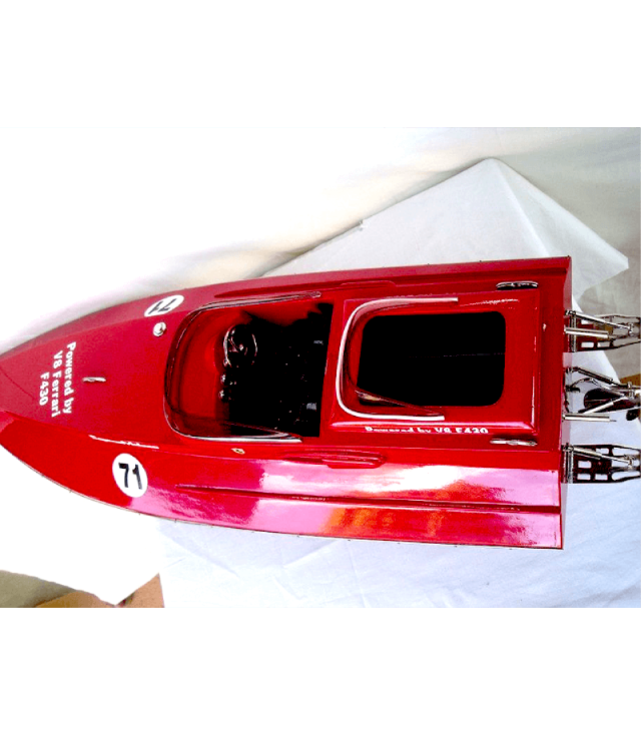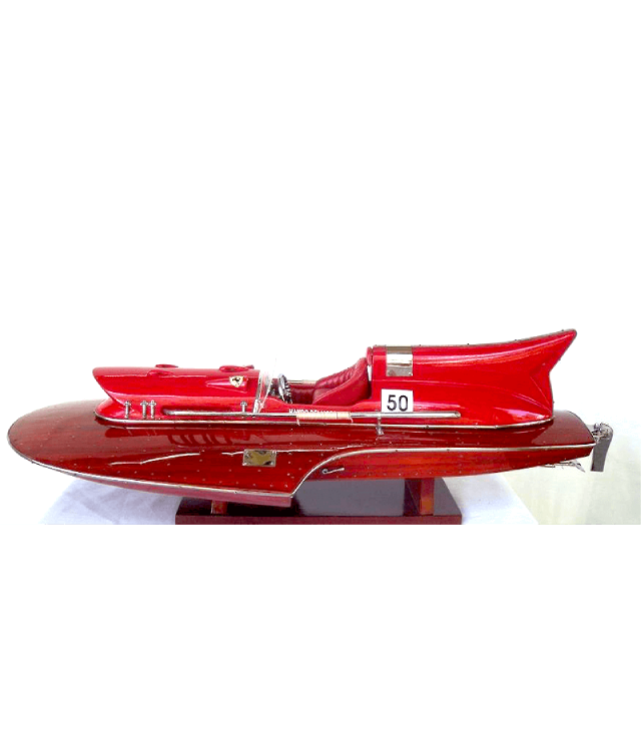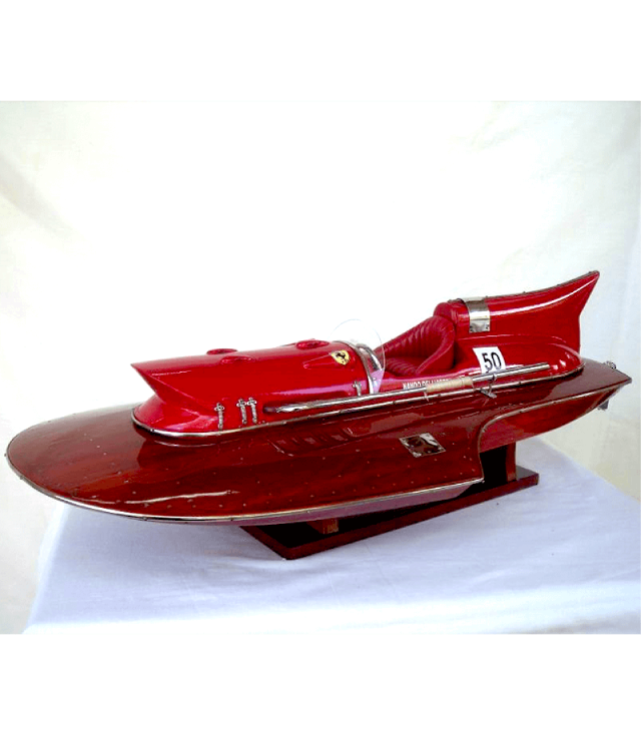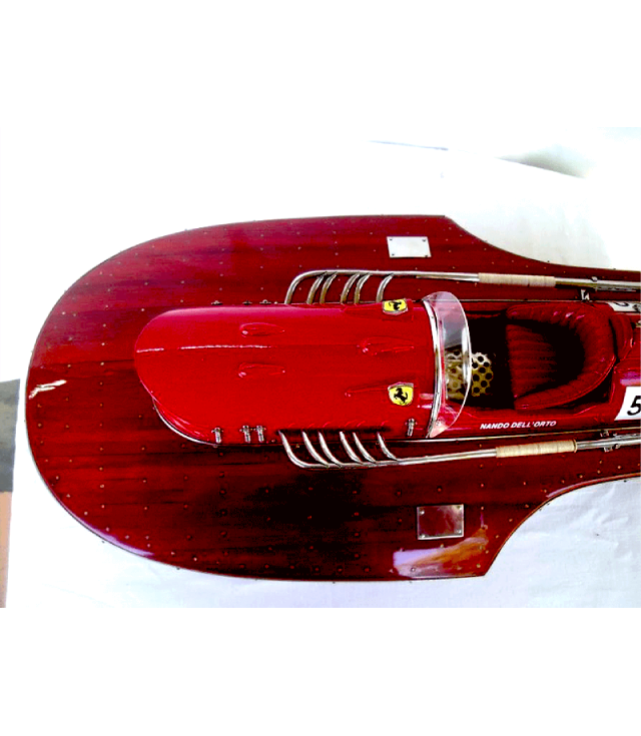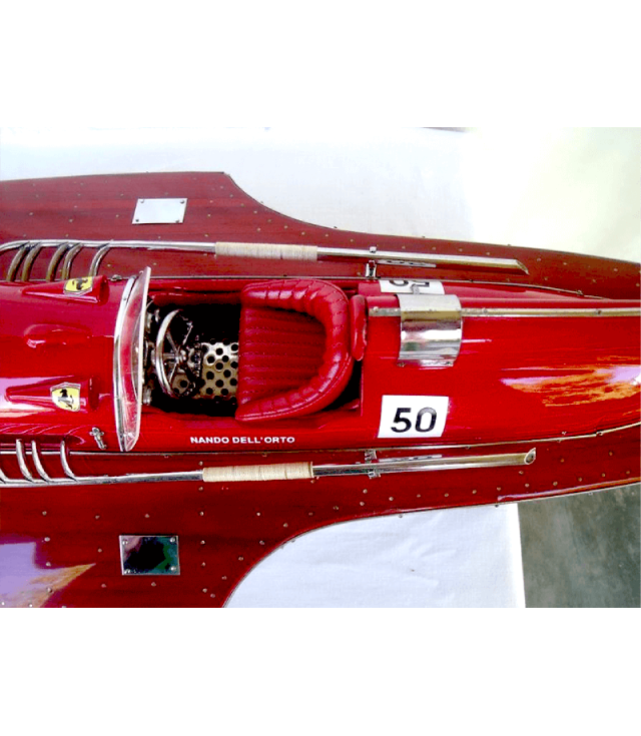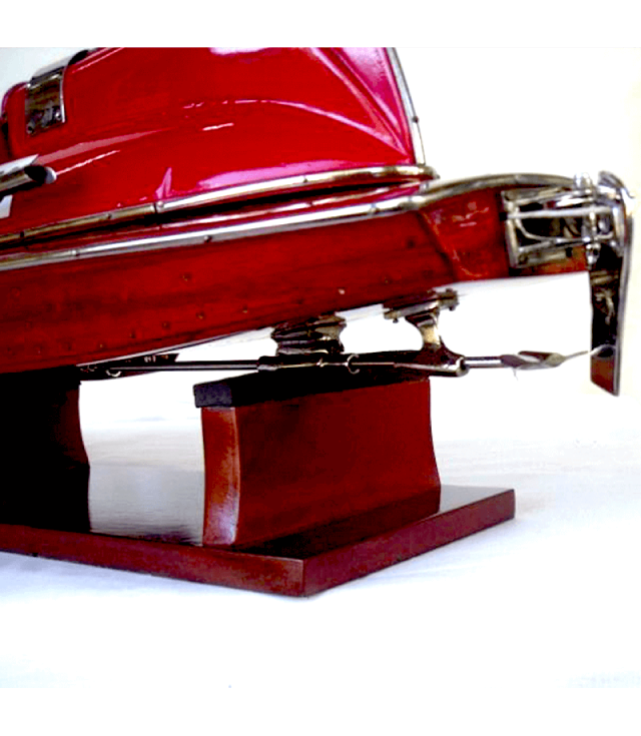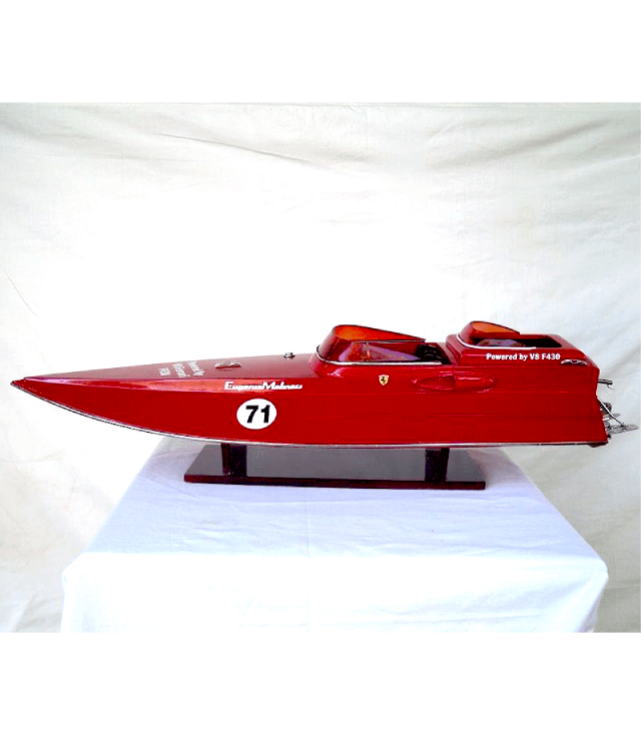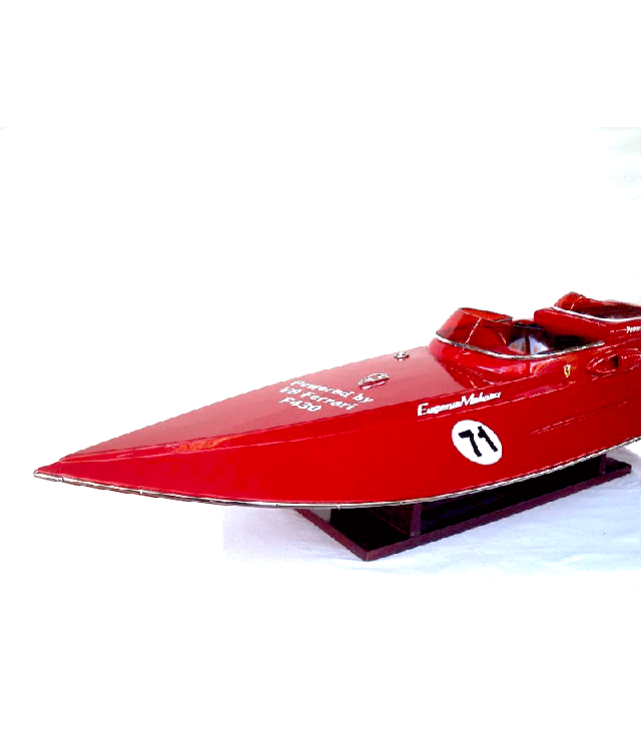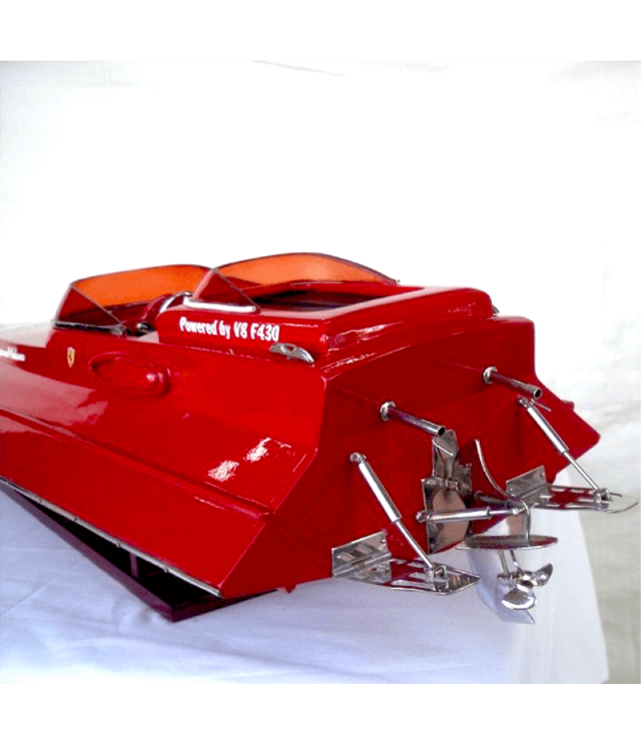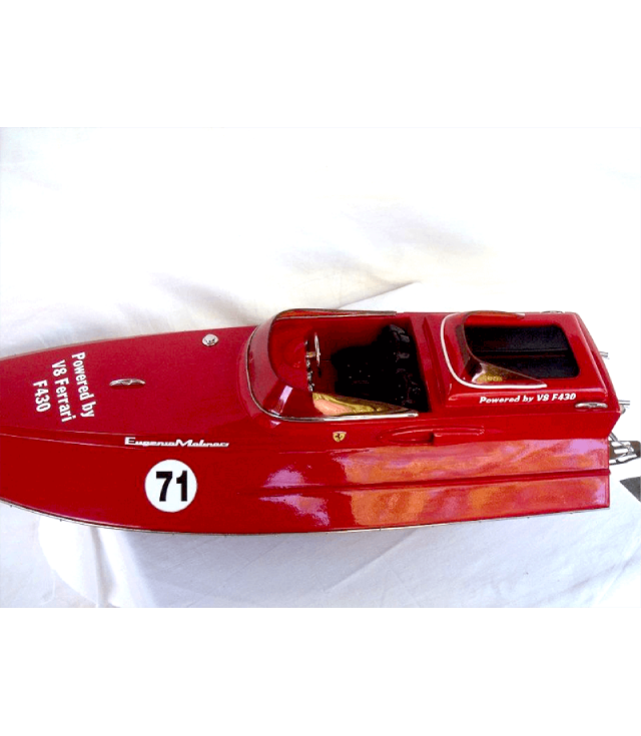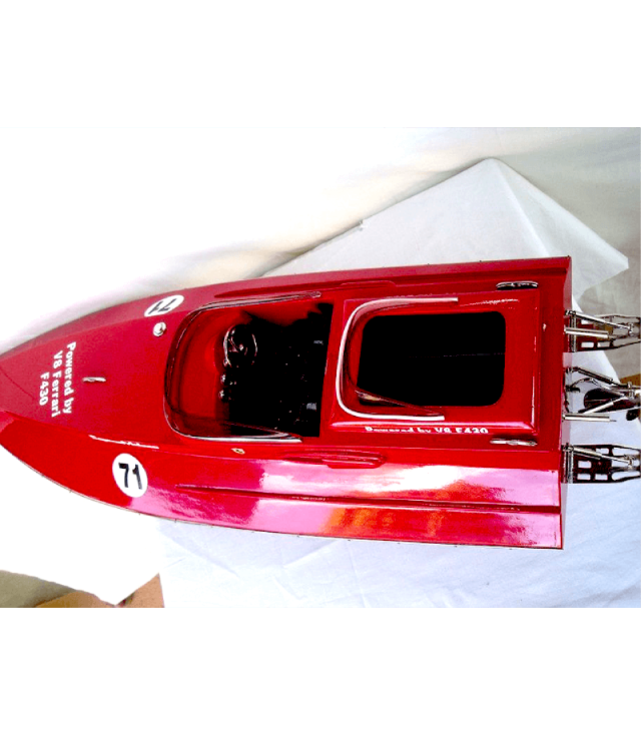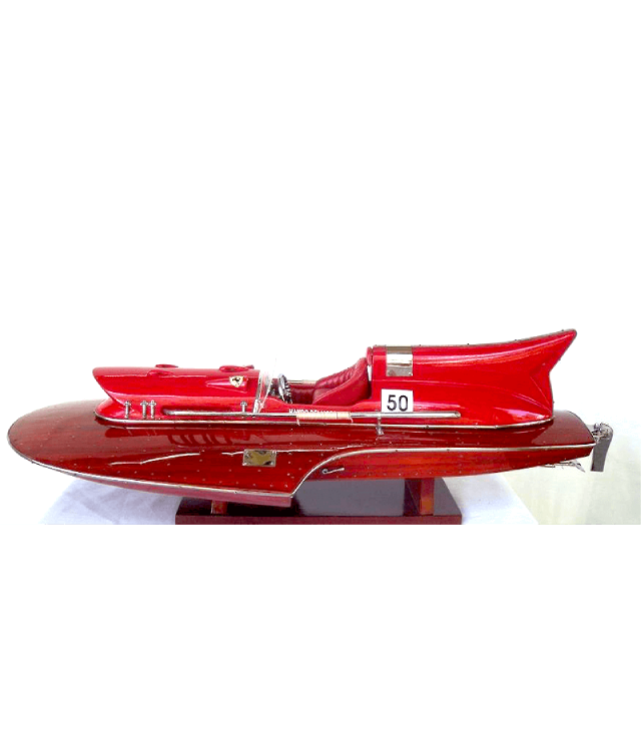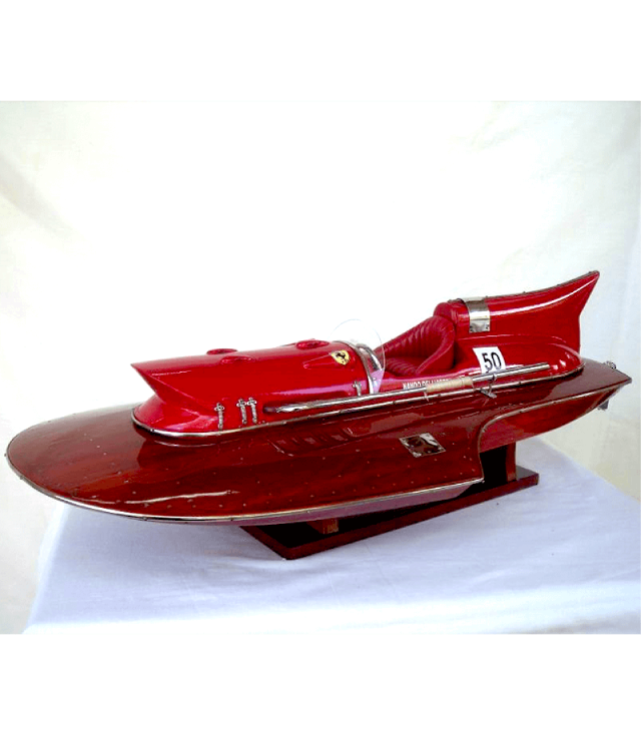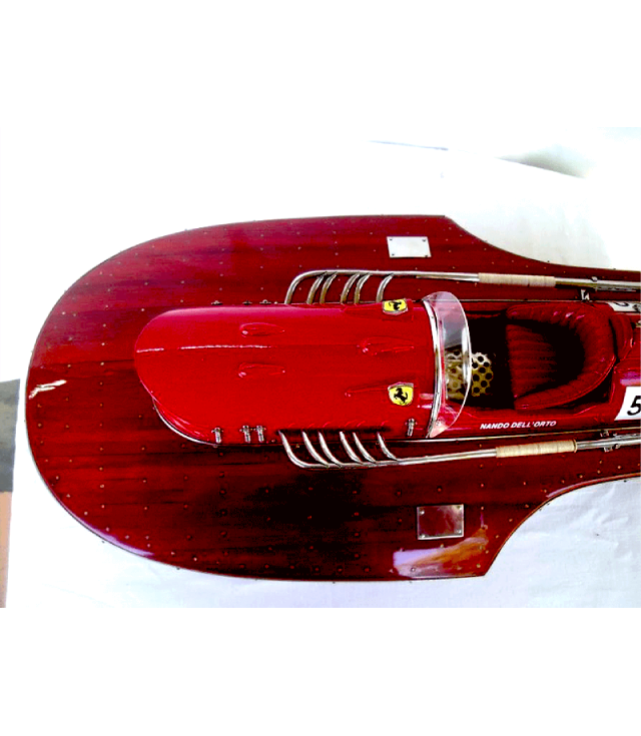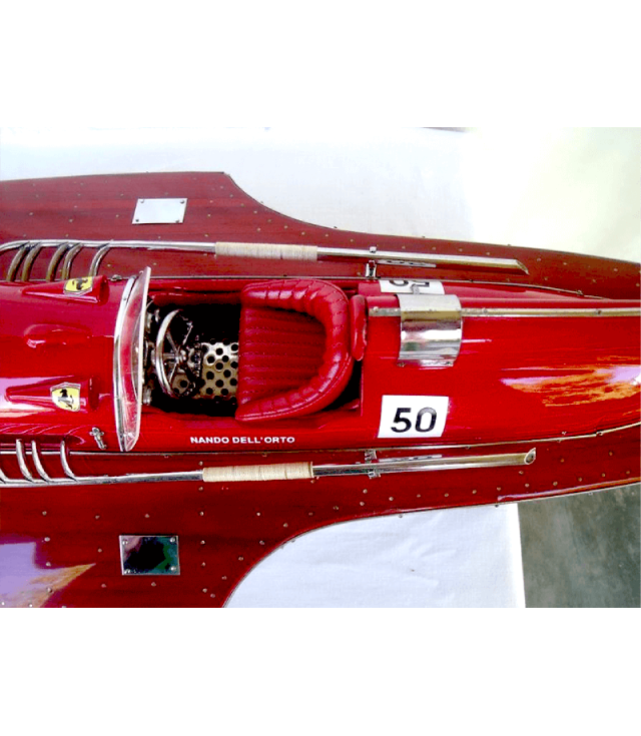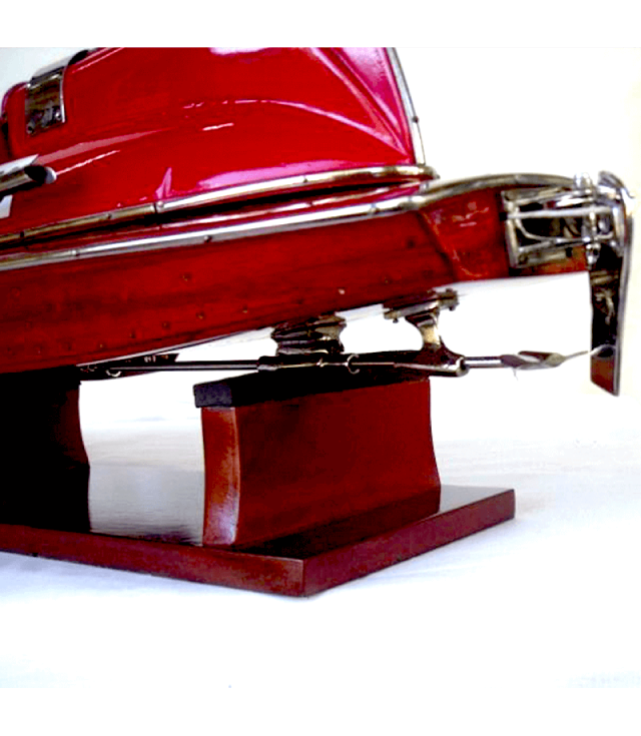 Ferrari Hydroplane
Ferrari Hydroplane Speed Boat Model
Ferrari Hydroplane Measures 1 : Length 55cm x Width 24cm x Height 17cm
Ferrari Hydroplane Measures 2 :  Length 80cm x Width 30cm x Height 20cm
F430 MODEL ARNO XI - Dimension: Length 70 x Width 24 x Height 16 cm
This exceptional model of ARNO XI ( equipped with Ferrari engine),  with a length of 91 cm, was made in the scale 1:7.
The highest quality, rare woods (including Ebony, Rosewood, Blackwood, Mahogany, Jack wood, and Sycamore) used to construct our models are subjected to specific seasoning procedures to ensure that the model will withstand severe climate and never warp or split.
Replica of the legendary hydroplane, this model is made entirely by hand from noble materials:  wood (beechwood), marine upholstery.
All fittings parts are in chrome brass  made ​​by jewelers; 10 layers of varnish are applied to achieve excellent gloss of varnish.