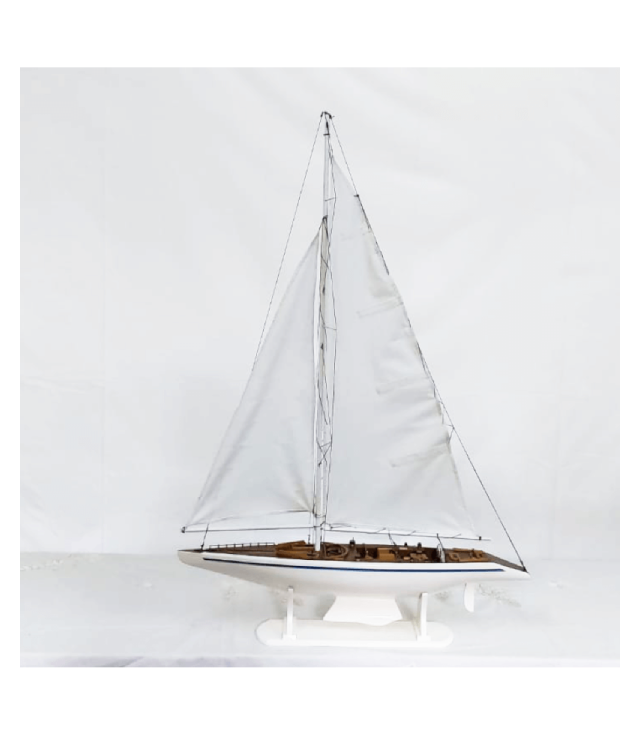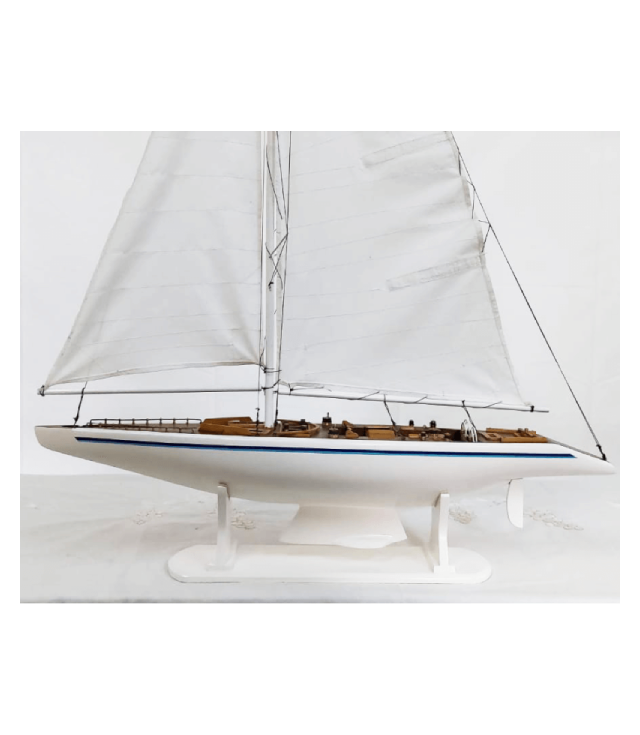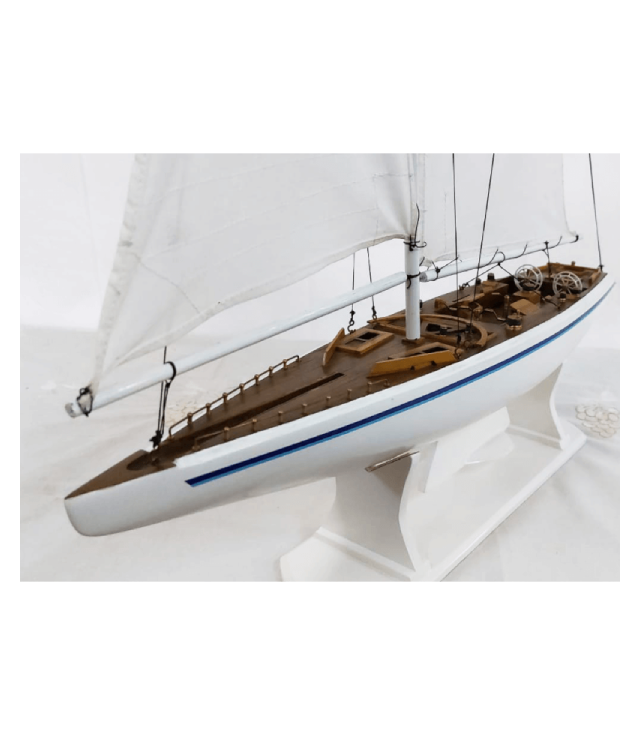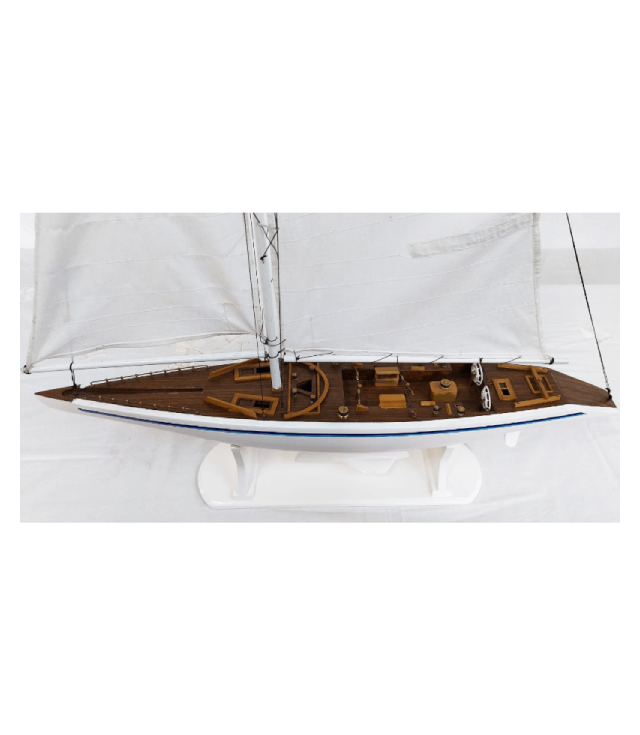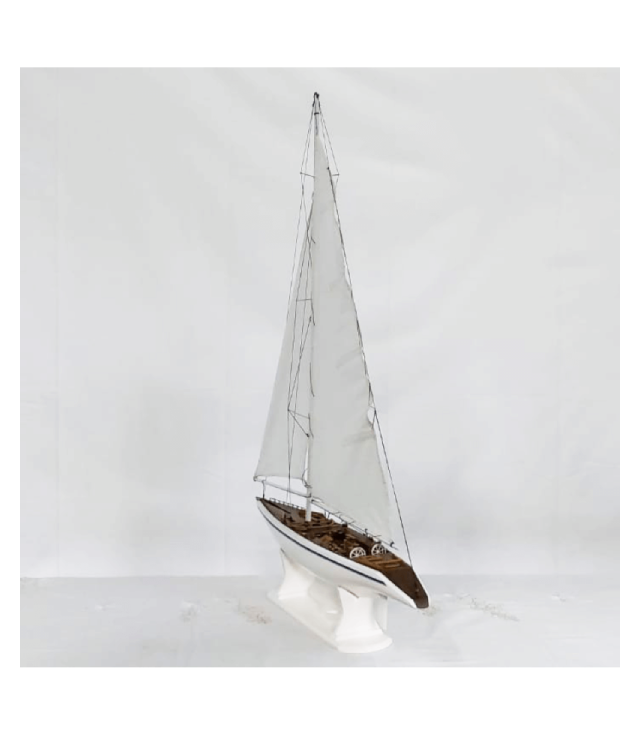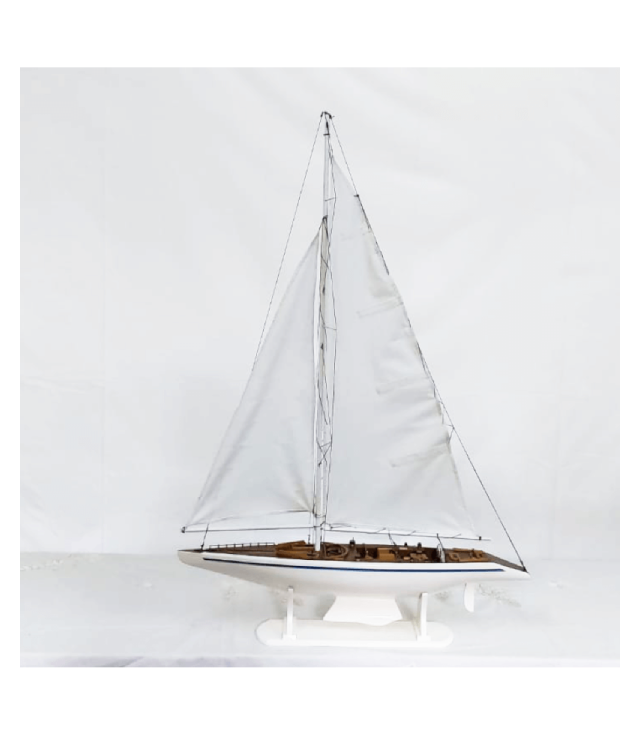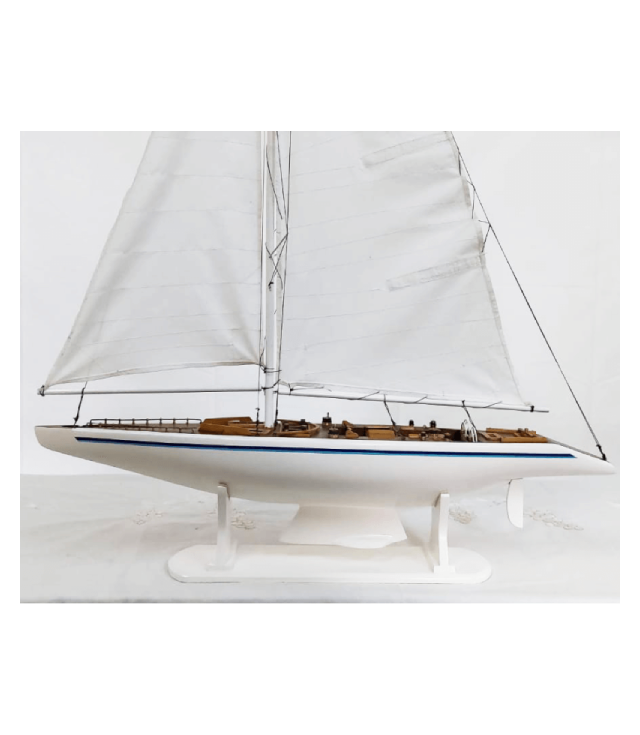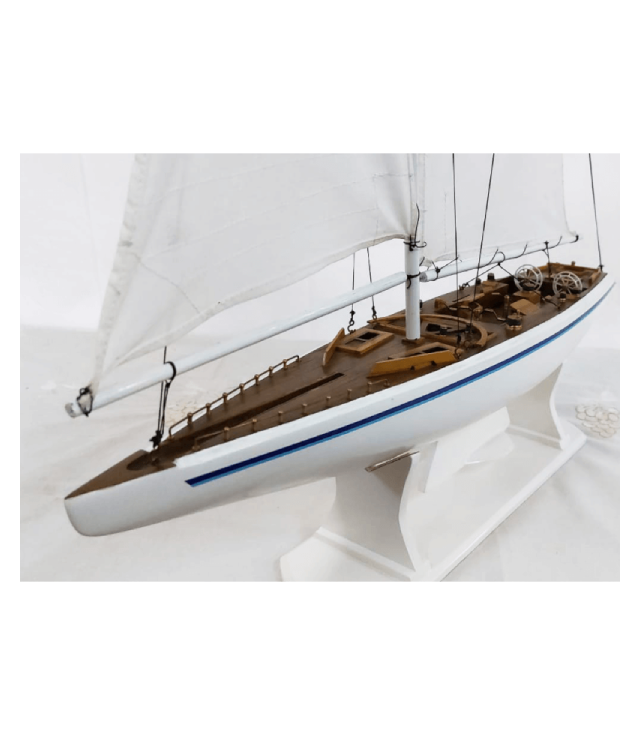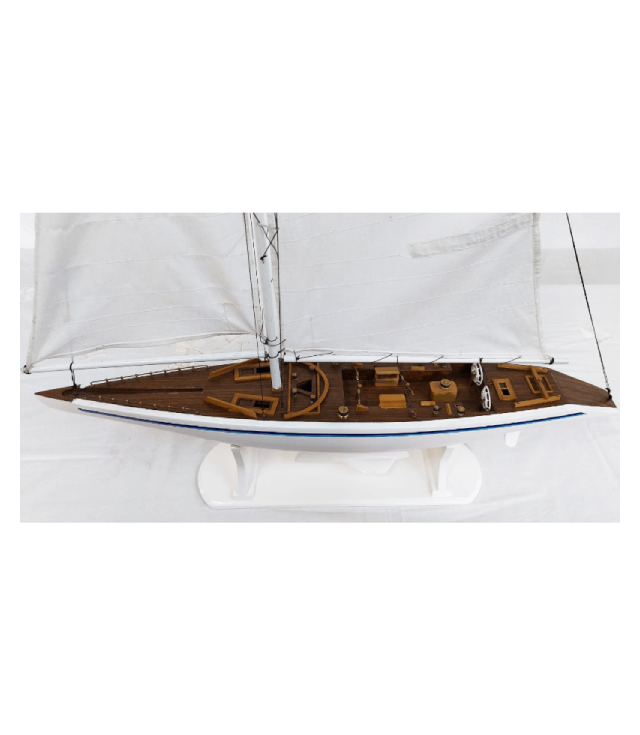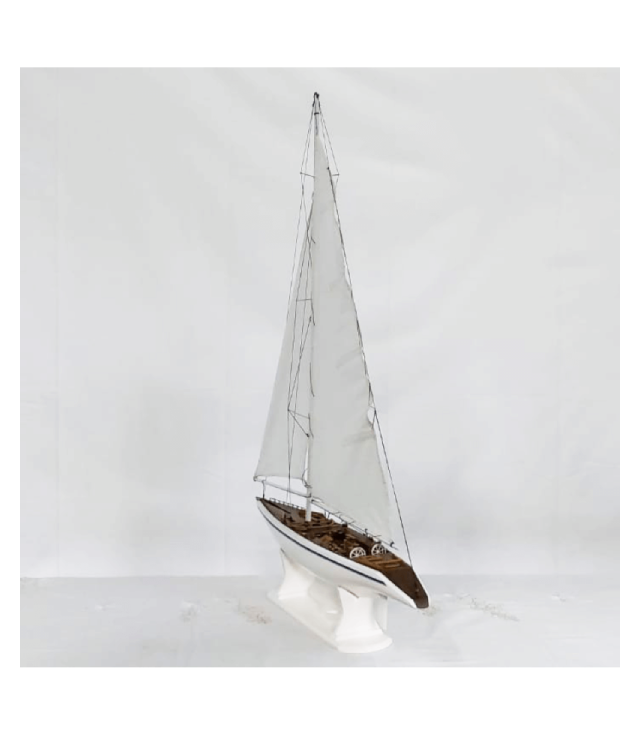 Australia II Ship Models
Australia II (KA 6) Yacht Model

We have 2 sizes in different colors of Australia Racing Sailboats
White Color :  Dimension: Length 90 x Width 17 x Height 125 cm.
White Color : Dimension: Length 60 x Width 11 x Height 88 cm.
Grade C / Quality Standard Models
Australia II (KA 6) is the Australian 12-metre-class America's Cup challenge racing yacht.
Construction of the boat : 
Hull is painted with Acrylic paint.
Sails are nylon and ropes are cotton.
Some pieces are turning in Solid Brass.