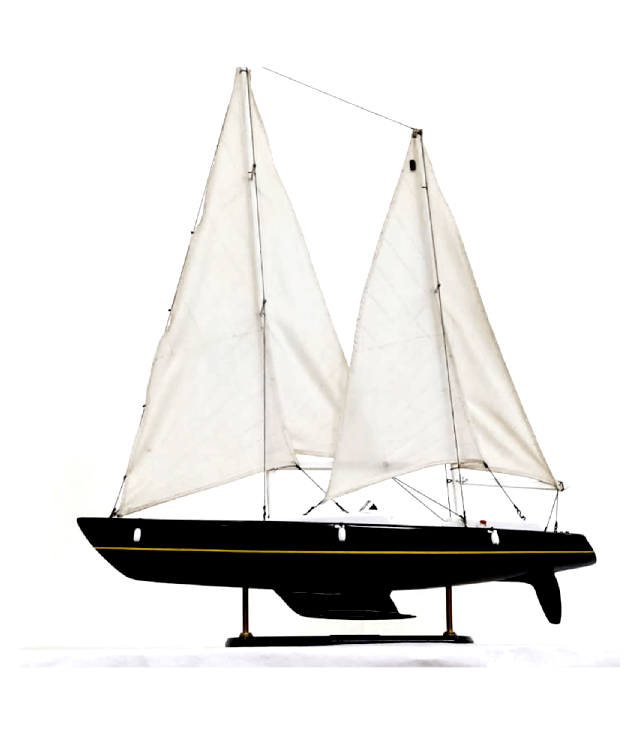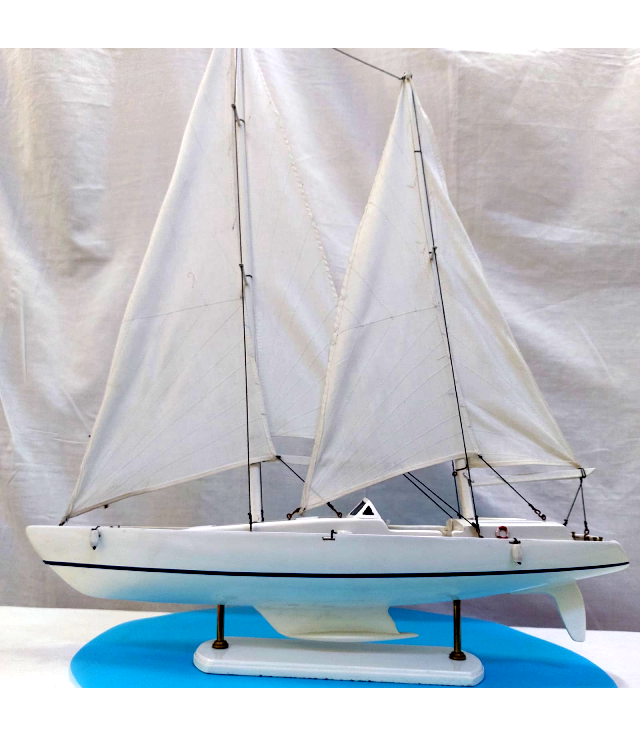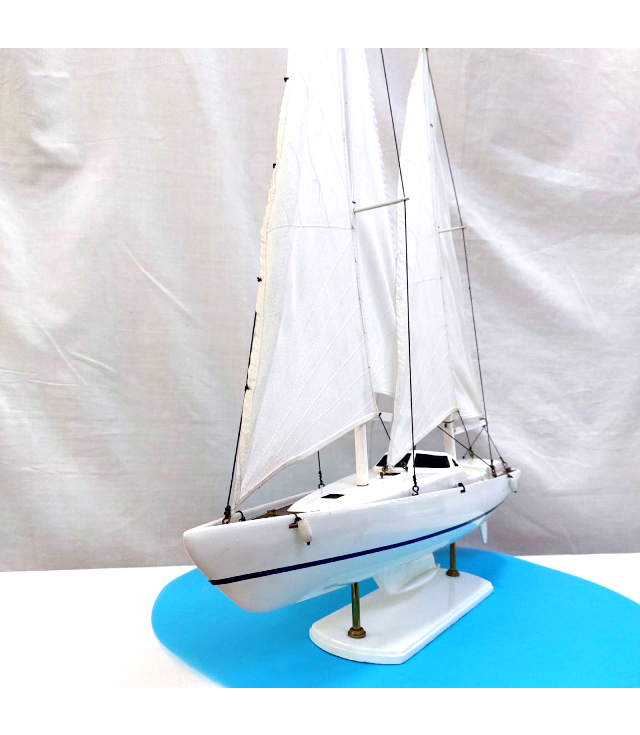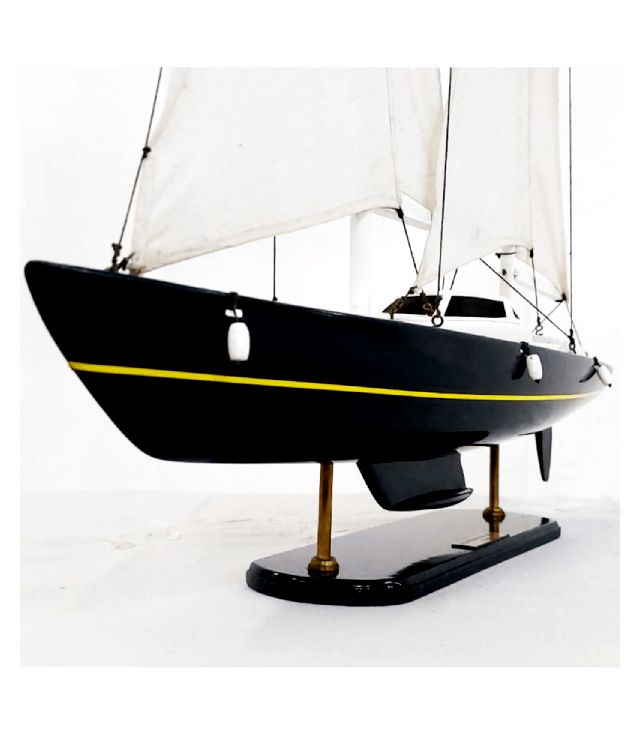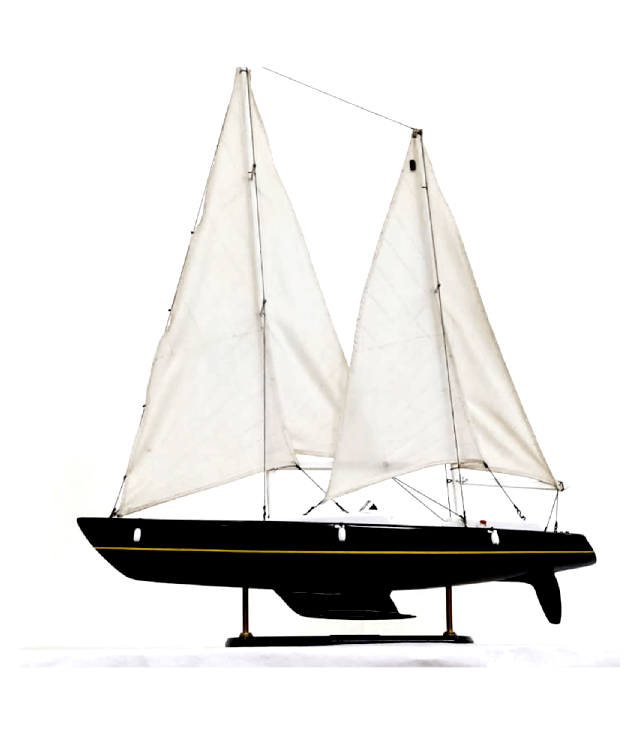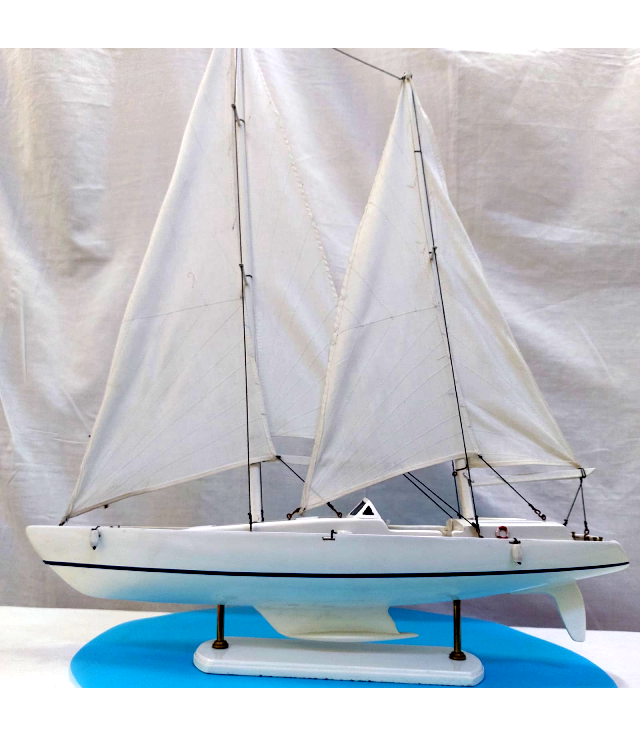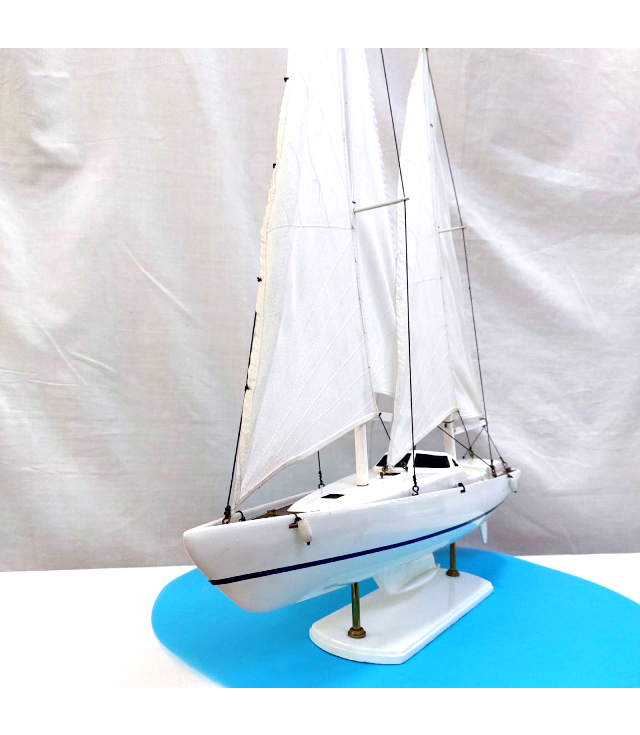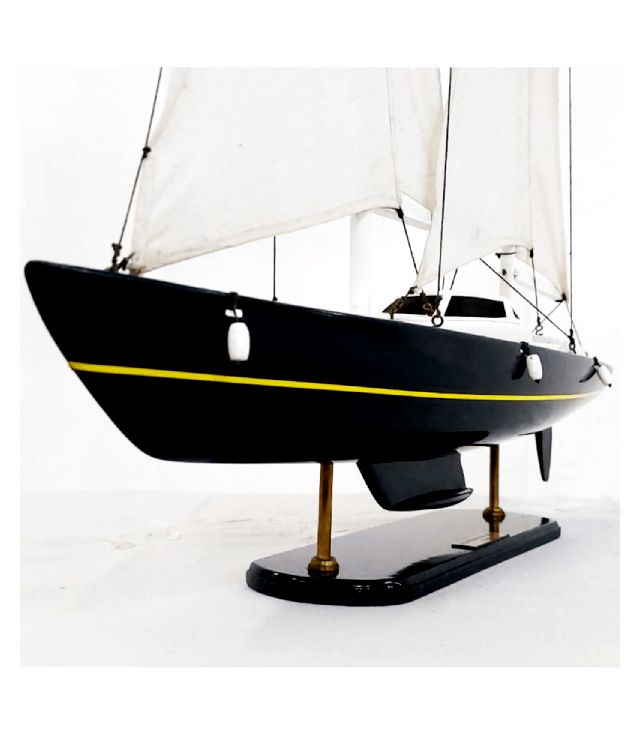 Armel Super Maramu Yatch
Super Maramu Yacht Model
Dimension: Length 48 x Width 11 x Height 60 cm.
History: 
Chantiers Amel, founded by Henri Amel in '65, produces ocean-sailing boats from its La Rochelle home. The Super Maramu is a two-masted ketch, with its main mast stepped forward of the rudder post.
This differs from a yawl's mizzen, which is stepped aft. Such rigs once powered larger boats and smaller vessels, like Bill Hanna's Tahiti and L. Francis Herreshoff's Rozinante & H-28. On May 8, 1902, Armel narrowly avoided the Mount Pelée eruption.
Captain Chauvelon was forced to anchor a few kms off a beach for protection. Hugh Grosvenor bought her in '14 and equipped her with 300HP Bolinder engines. In '22, Sir Ernest Guinness purchased & renamed her Fantôme II, changing the rig to a round one.
Construction of the boat:
We place a layer of fiberglass on the hull's planks and painted with acrylic paint.
Deck is made with Beech wood.
Wooden pieces found on the deck and the masts are made with Acajou wood.
Ornaments are made with Solid Brass.
Rigging and Sails are made with Cotton and Nylon.