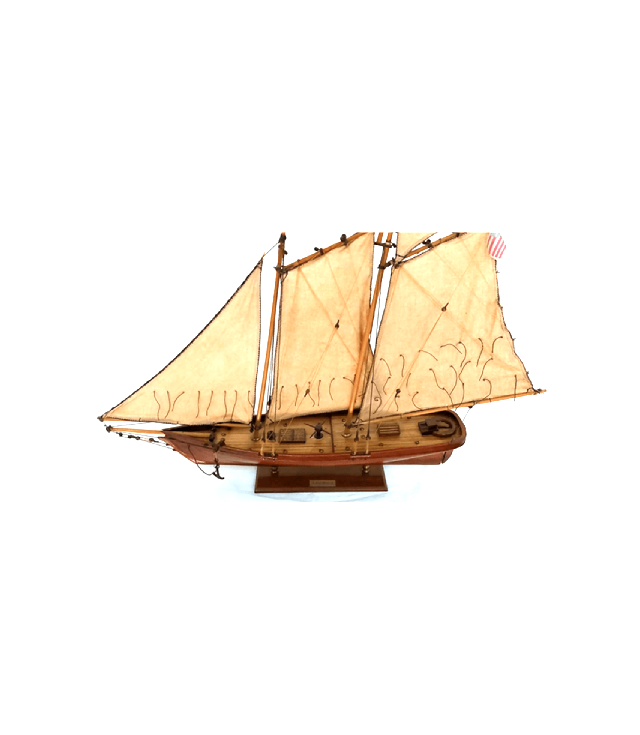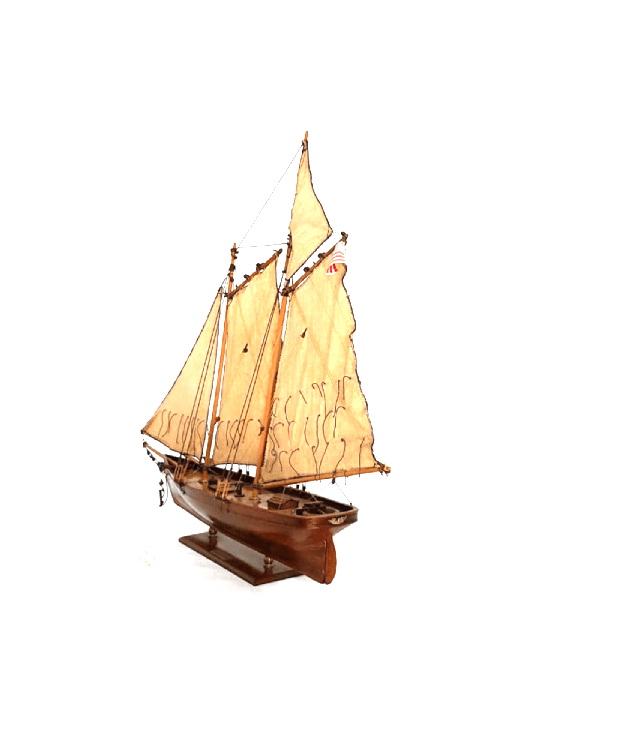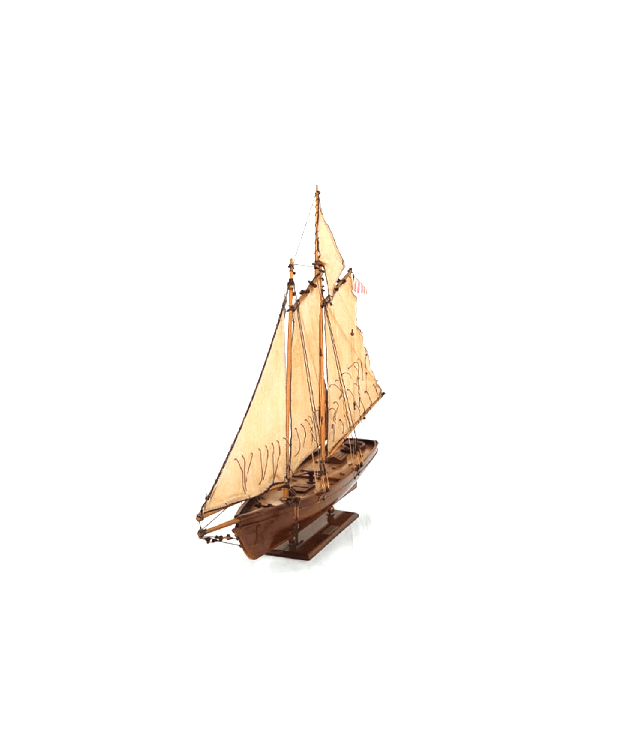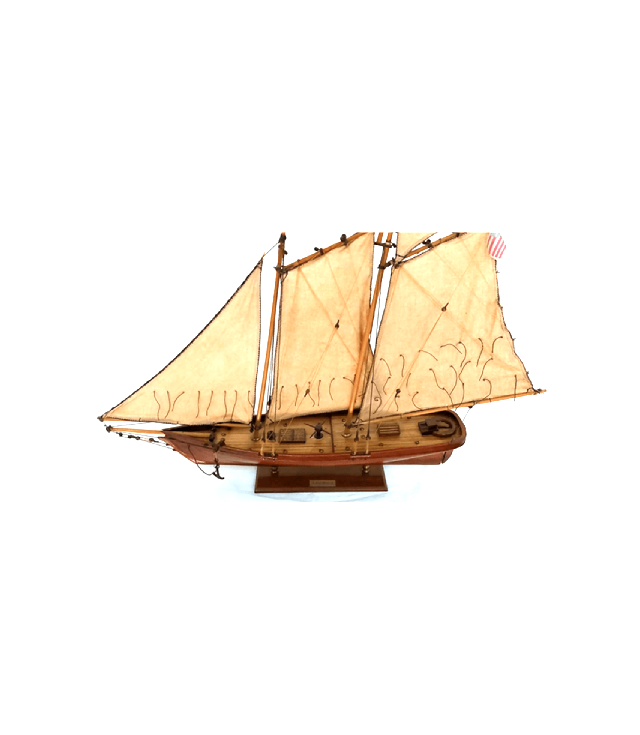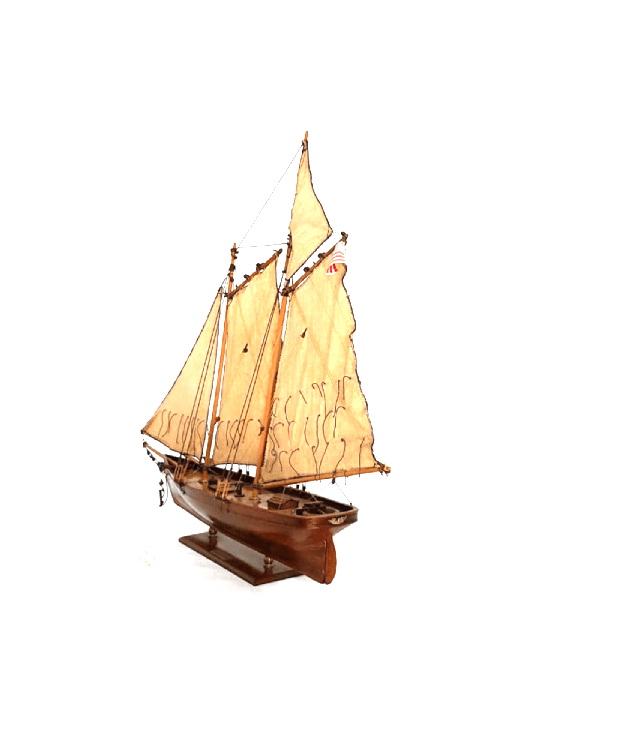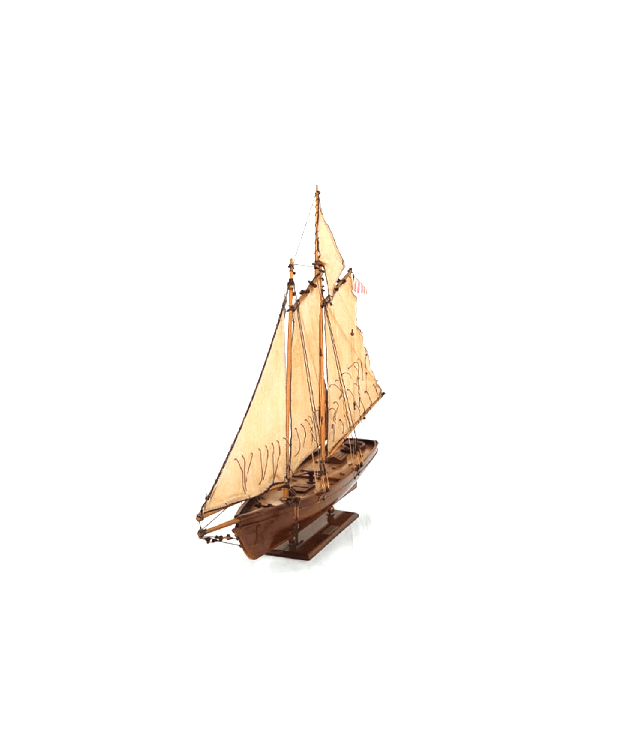 America Varnished Schooner
America Schooner Varnished 
Dimension: Length 70 x Width 12 x Height 58 cm.
Grade B / Quality Superior
History:
America was a 19th-century racing yacht, winner of the America's Cup international sailing trophy. It was built by William H. Brown as a half-hull model ship, featuring one half of a boat's hull without rigging or other fixtures. On August 22nd, 1851, America won the Royal Yacht Squadron's 53-mile (85 km) race around the Isle of Wight by 18 minutes. Captained by Richard Brown, a skilled member of the Sandy Hook Pilots, America left New York on June 21st, 1851and arrived at Le Havre on July 11th. Britain's yachting community had followed its building with interest.
Construction of the boat:
We place a layer of fiberglass on the hull's planks and painted with acrylic paint.
Decks made with small planks of Oak wood.
Masts and all the pieces on the deck are made with Acajou and Teak wood.
Anchors are molded in Zinc metal and painted.
Cotton sails are tinted in the tea.
Ropes are cotton and nylon waxed in the bee wax to do the rigging.